The Lumineers kicked off the 2022 Saratoga Performing Arts Center (SPAC) season in Saratoga Springs on Sunday, May 29th with their Brightside World Tour. Upwards of 20,000 fans poured into SPAC on a beautiful May evening that felt more like mid-summer. They played songs spanning their entire catalog, including dusting off one that hadn't been played in almost a decade.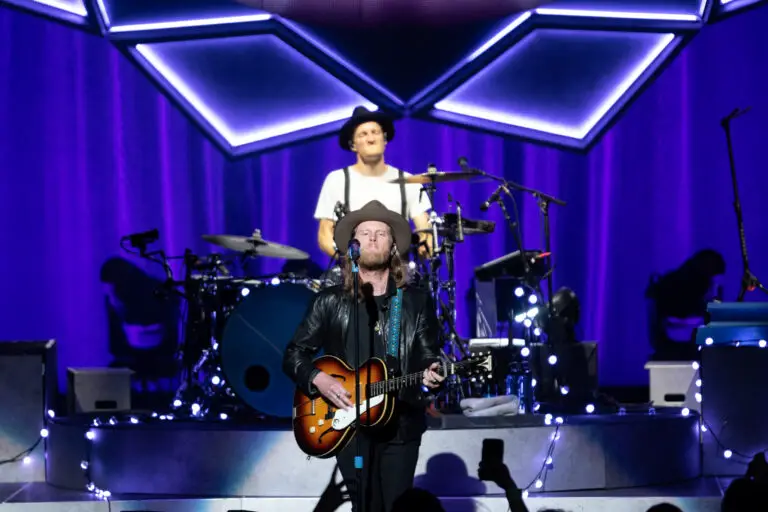 After a 2 year delay due to COVID, the Boulder, CO Folk/Rock band made its first stop in Saratoga Springs. While the band hails from Colorado, they are no strangers to upstate New York. Brightside, the new album, was produced by Palenville, NY native and renowned musician Simon Felice, and engineered by David Baron at his Sun Mountain Studios in Ulster County, NY. Currently in the middle of their east coast swing, the group will continue throughout the Northeast and Midwest, before returning to NYC for a two night stand at Forest Hills Stadium in Queens.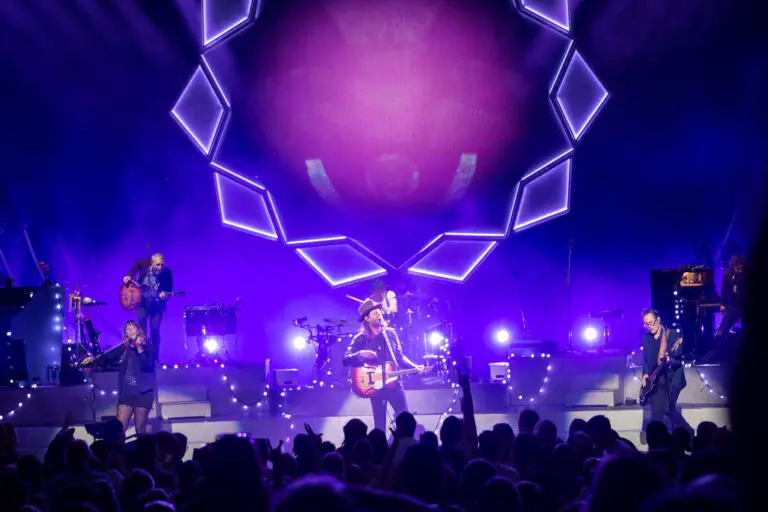 The evening opened up with Ohio based Caamp, an American folk/indie group performing for the eager crowd. After a short break that allowed the audience to mingle and enjoy the picturesque grounds, the Lumineers took stage to thunderous applause. Beginning with "Brightside" from their new album, then followed by well known songs "Cleopatra" and "Ho Hey".
At times, the audience started their own sing-alongs with some of their most popular songs. Towards the end of the performance front-man Wesley Shultz was assigning parts to the crowd, which they eagerly belted out. "Big Parade" which the band said hadn't been played in about 9 years, was met with excitement. Another highlight came at the end of the show when they closed with the song "Stubborn Love" which had the crowd chanting along.  
As the show ended, I overheard one fan exclaim to her friend "That was so much fun, I can't wait for the next one" Fans certainly left with their hearts full of excitement, for the next stop on the tour, the next show at SPAC, and the summer season to begin in Saratoga Springs.
The Lumineers – SPAC, Saratoga Springs, NY – May 29, 2022
Setlist: Brightside, Cleopatra, Ho Hey, Flowers in Your Hair, Angela, A.M. Radio, Dead Sea, Slow It Down, Charlie Boy, Never Really Mine, Gloria, Sleep on the Floor, Ophelia, Leader of the Landslide, Where We Are, Rollercoaster, Morning Song, Big Parade
Encore: Donna, Submarines, Birthday, Remington / Reprise, Stubborn Love