This July in the Madison County Village of Hamilton, the Village Green will offer an all ages free summer concert series each night at 7pm. Each night there will also be kids activities, starting at 5:30pm
Live music on the Village Green is a tradition that dates back to 1902 and is one of the Hamilton community's most beloved summer activities.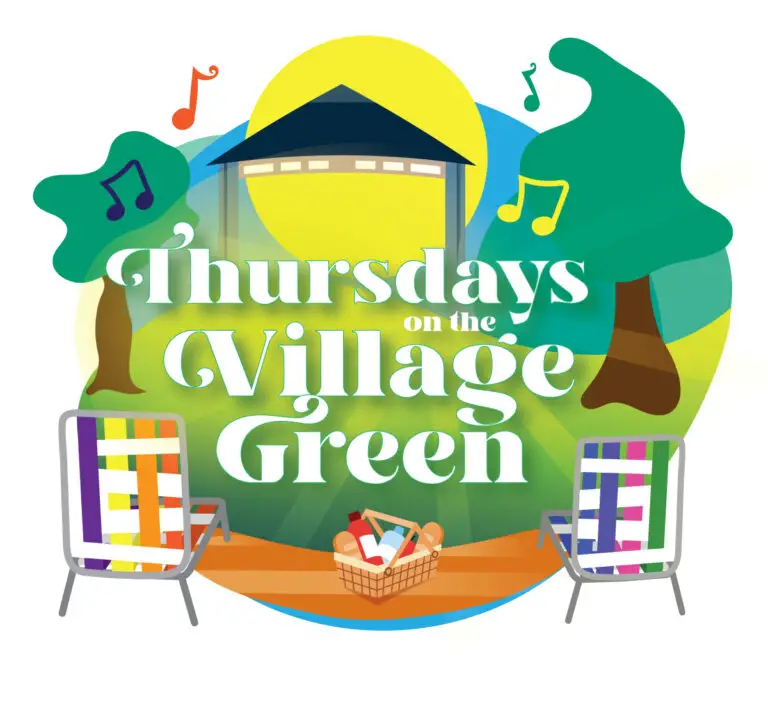 This series is presented by Arts at the Palace and the New York State Council on the Arts in addition to a variety of other sponsors and community supporters.
The 2022 season kicks off on July 14th with family-friendly events and terrific musical performances each night. Folks are encouraged to picnic on the Village Green or enjoy the music from the patio of the Colgate Inn. The evening's concert and activities are free for all to enjoy, with blankets, chairs and dancing encouraged.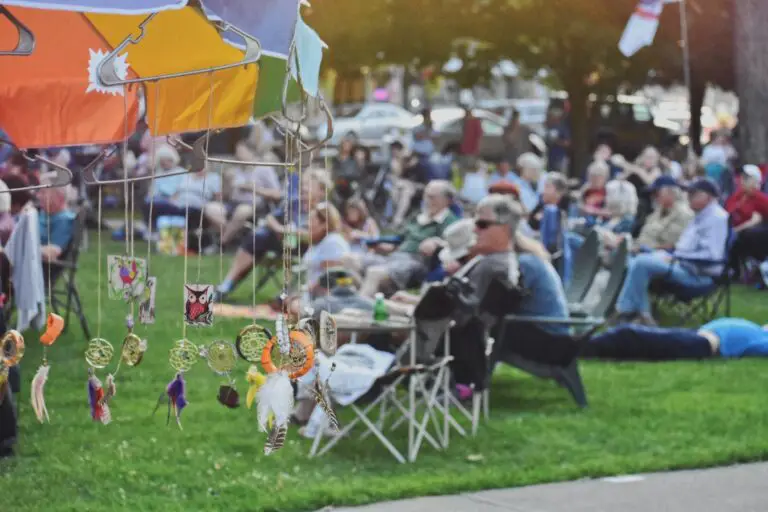 July 14 – Robert Rogers Puppet Show: Finnie's Ocean Treasure, followed by music from Alea.
July 21 – The REV Theatre Co presenting The Fisherman and His Wife, followed by music from the Jesse Taylor Band with support from Zach Dupont.
July 28 – Didgeridoo Down Under is the early show for the kids, while music this evening will feature Pearly Baker's Best: A Grateful Dead Experience.
August 4 – don't miss a magic show by Nate the Great, followed by a reunion concert from local favorite Rabbit in the Rye.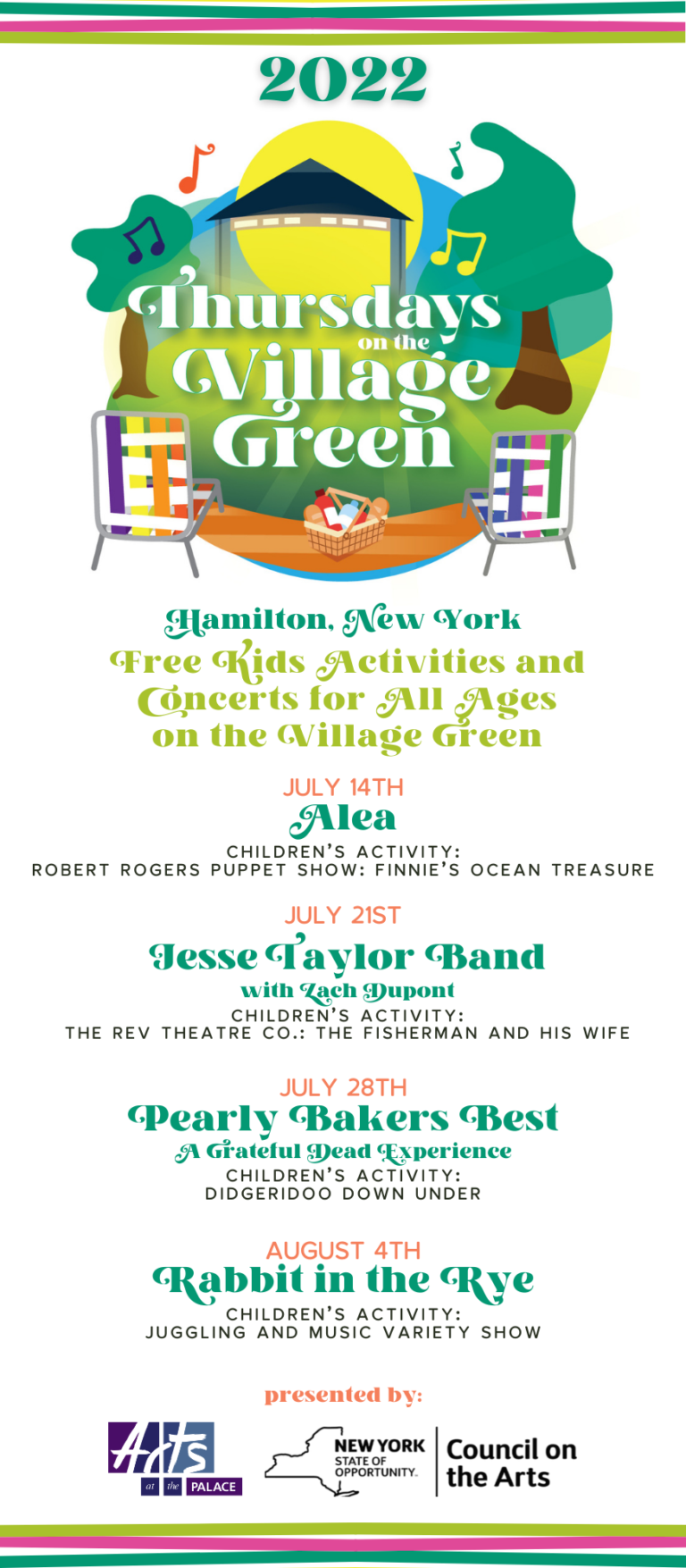 Mosher Farms will sell popcorn at all events and a variety of food vendors will be on-site throughout the series including Brake From The Grind, Gilligan's Ice Cream, Oh Crepe, Oscar Concession Gourmet Crab Cake & Steak, Ray Brothers Barbeque, Stathis Greek Food, Squeezers Lemonade, and TacoCat Gourmet Tacos. Follow @thursdaysonthevillagegreen on Facebook and Instagram for more details and to see which trucks will be present each week.
Thursdays on the Village Green is run by a dedicated team of volunteers who are proud to continue this 120+ year community tradition. Interested in helping out or learning more – send an email to thursdaysonthevillagegreen@gmail.com