Since the 1960s, the worlds of art and rock music have been joined at the hip. Now some of the finest art inspired by rock music, and much of it created by musicians themselves, has come to Hudson in a new gallery show, The Rock and Roll Circus.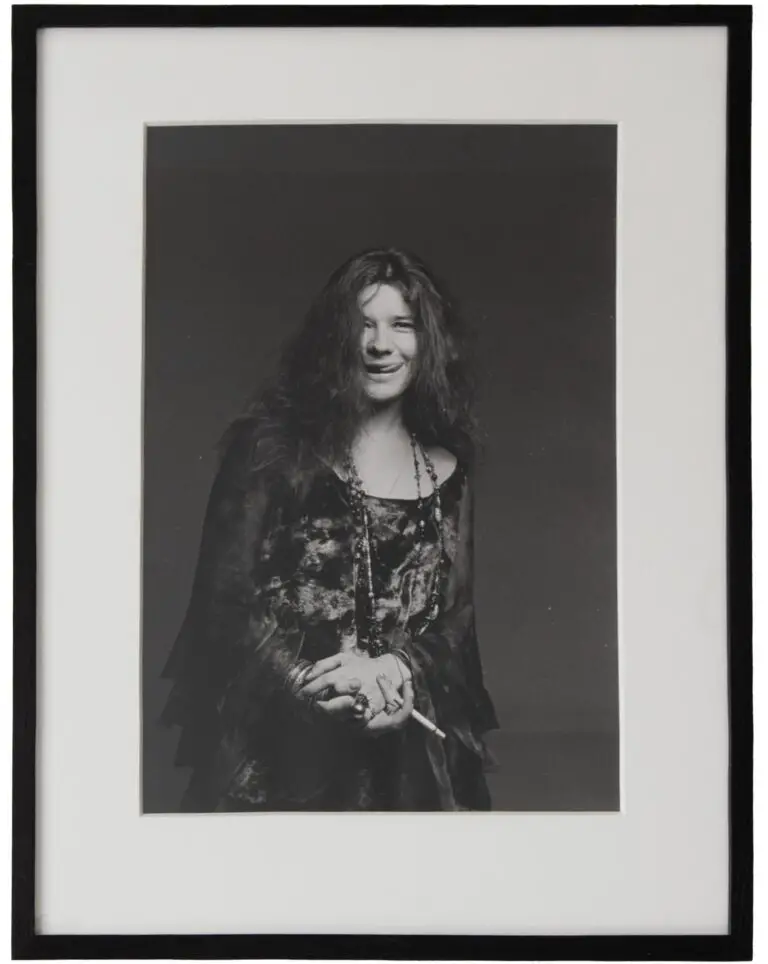 The exhibition is the brainchild of gallerist/musician Luis Accorsi and his wife, Haleh, who relocated from NYC to Hudson a couple of years back to open The New Gallery.  An art dealer since 1988,  the Venezuela- born Accorsi may be best known for his efforts to breakout some of the NYC's now world-renowned graffiti artists. The list of artist he championed includes Keith Haring, Crash, Futura and LA 2, whose wildly colorful Fender Stratocaster is a centerpiece of the exhibit.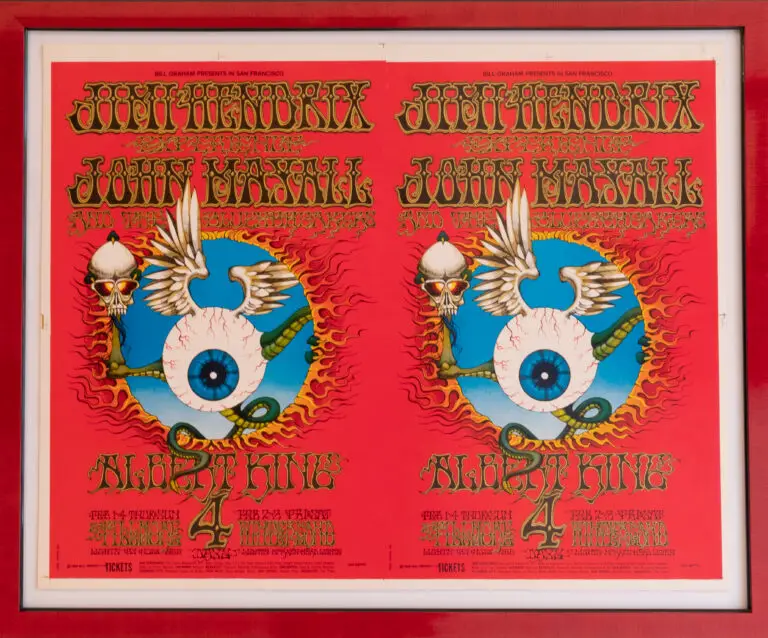 "This exhibition is circled around the notion that music and the visual arts are often intertwined and never far from each other," says Accorsi. "In a song, there's a story and that story becomes a visual reference for us – all in a quest for the pure and the sublime.  All of the artists in this show have an interdisciplinary approach to life.  They all stand against the fossilized notion that an artist can only be a great artist in one discipline.  And this work certainly demonstrates their position."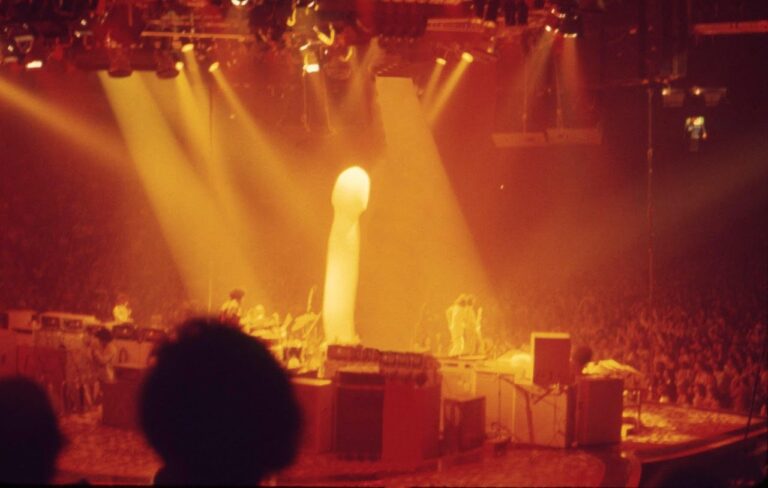 The New Gallery's latest exhibit includes 38 works in total, from photography, sculpture, painting and poster art to fashion illustration, collage, animation cels and even sheet music.
Highlights include a lithograph of a Wes Wilson poster made for a performance by Andy Warhol's Exploding Plastic Inevitable with the Velvet Underground and Nico at the Fillmore in San Francisco, one signed by Warhol himself.  There's also an original poster from Jimi Hendrix's legendary New Year's performance with his Band of Gypsies at the Fillmore East and a unique, uncut 2-up poster by Rick Griffin for a Hendrix performance at Royal Albert Hall.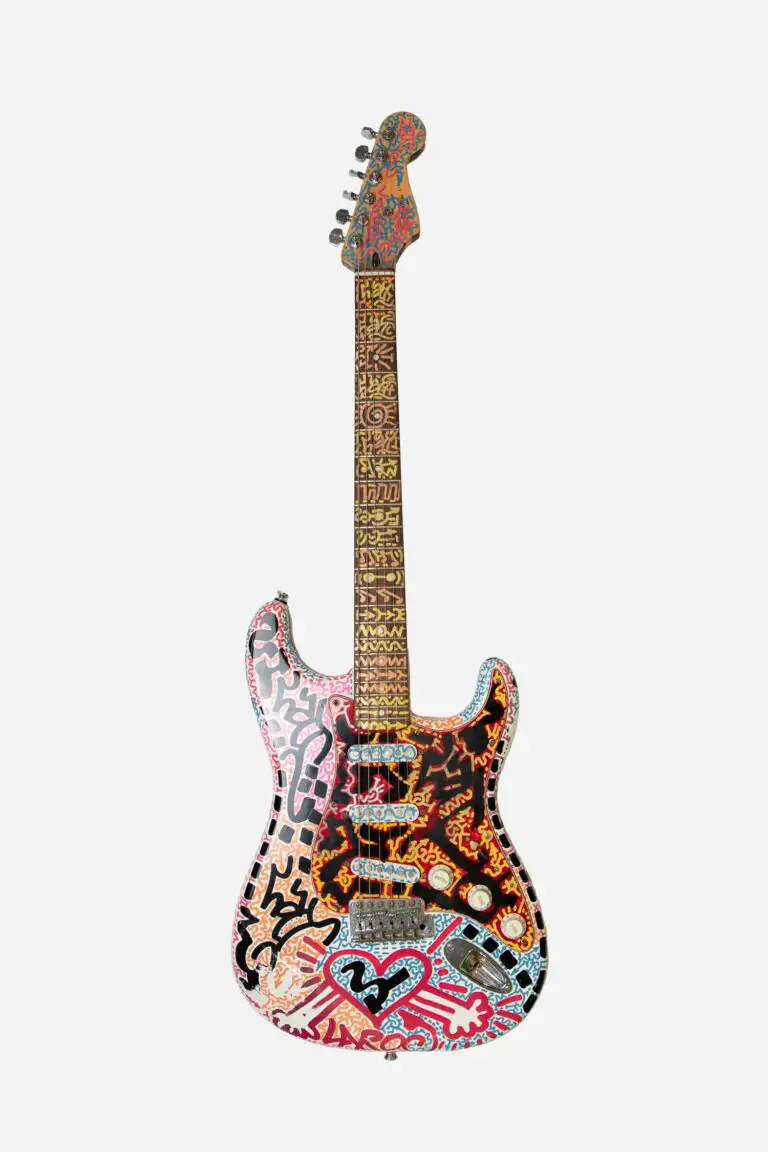 Also showcased and available for purchase are limited edition prints from several famous photographers. These include Francesco Scavullo's 1969 portrait of Janis Joplin, lithographs of Richard Avedon's psychedelicized, individual portraits of The Beatles shot for Look Magazine in 1967, a Harvey Wang's stage shot of Klaus Nomi, a Robin Rice performance snap of Patti Smith circa 1979 and Christophe Von Hohenberg portraits of Britney Spears and Debbie Harry, the latter taken at Andy Warhol's memorial in 1987. Hudson's own music notable, Melissa Auf Def Maur, is represented with a self-portrait shot while performing in Capetown, South Africa with The Smashing Pumpkins in 2000.  Beatles' fanatics will want to peruse the original animation cels from their 1968 film, Yellow Submarine, featured in the New Gallery's collection.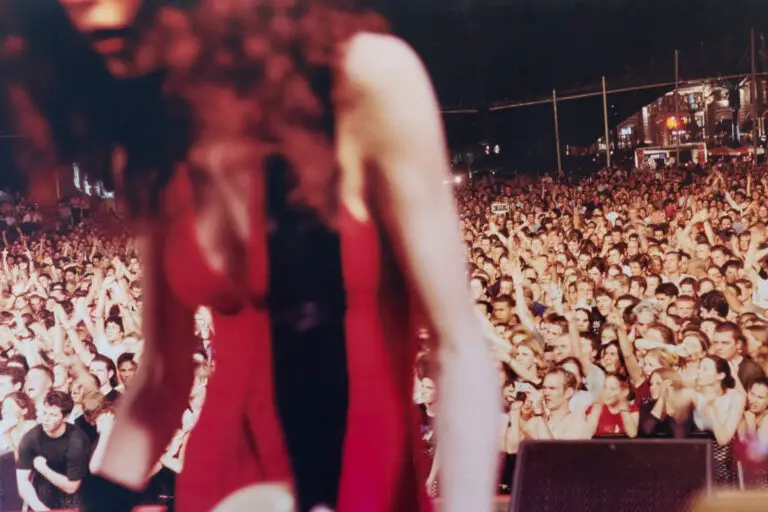 Ramones' devotees will be stopped dead in their tracks by Punk Magazine co-founder John Holmstrom's pen and ink study for the cover art for their Rockets to Russia album.  Even more incredible (and unsettling!) is Dee Dee Ramones' "Horror Hospital," an acrylic and silk screen on canvas painting of someone getting a lobotomy… with an ice pick!  Famed director and sometime musician Jim Jarmusch is here with a 2021 collage of two guitarists in performance, while Beacon-based Richard Butler, the front man of The Psychedelic Furs, showcases a dramatic 2005 painting of fashion model-turned-victims advocate Marla Hanson.  Also included are works from Mark and Paul Kostabi, producer/engineer Marc Urselli, djs Dmitry Wild and Mark Prosser, Alvaro Segura, Fernando Batoni, Tom McGill, Stella McNicol, fashion designer Stephen Sprouse and a page from a score by composer John Cage. Prices begin at $400 and run to $10,000+.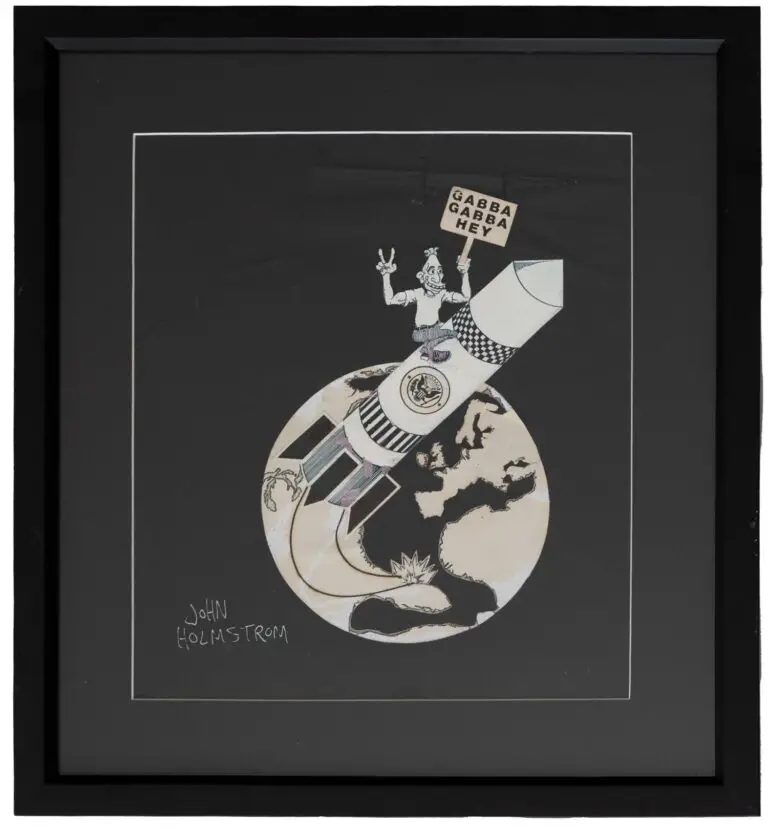 Like the musicians themselves who dabble in art, gallerist Accorsi is also busy with his latest musical project, the old school NYC punk-inspired Toxic Tito.  Check out his latest video shot at Catskill's Avalon Lounge, "I Don't Like You,"
The Rock and Roll Circus Art Show will be on exhibit through June 5th at The New Gallery, 610 Warren Street in Hudson.