The 2022 Party On The Patio lineup has been announced, hosted by the Waterhole Music Lounge in Saranac Lake. The 14 annual concert series will take place outdoors, every Thursday night 6-10 P.M. beginning April 28 through October 6.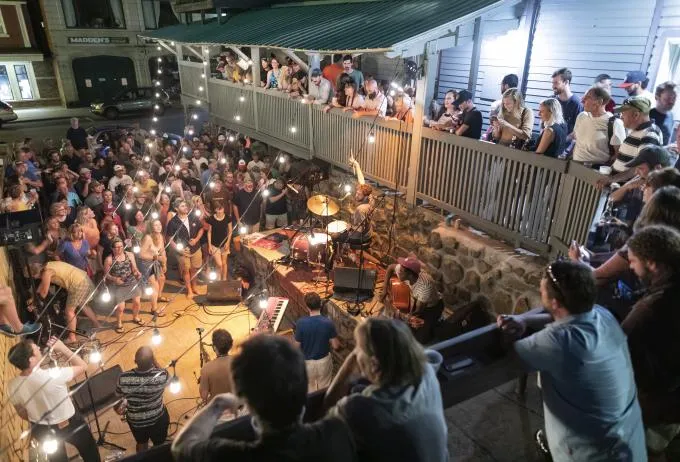 The Waterhole Music Lounge is the premiere live music venue of the Adirondacks located on Main Street in downtown Saranac Lake. It is stocked with two bars and extensive outdoor patio space, and it occupies three stories. It is a spot where locals and tourists alike go to enjoy good company and great music.
This year's lineup has 24 bands spanning multiple states including Georgia, Kentucky, and Missouri. The genres span from ragtime to indie folk-rock, and even some roots and blues.
The lineup kicks off with the James Daniel Band on April 28, then goes to Organ Fairchild on May 5, and NYS March Madness 2022 winners Hanzolo will also perform on September 22.
2022 Party On The Patio Lineup
May 12- The Outcrops
May 19- Balkun Brothers
May 26- Los Blancos
June 2- Guerilla Toss
June 9- Folkfaces
June 16- The Sideways
June 23- Lara Hope & The Arktones
June 30- Hoots & Hellmouth
July 7- Funk You
July 14- Making Movies
July 21- Mallet Brothers Band
July 28- Chestnut Grove
August 4- The Comb Down
August 11- Rainsinhead
August 18- Soggy Po Boys
August 25- Magnolia Boulevard
September 9- Mai Maiz
September 15- Yam Yam
October 6- Six Fox Whiskey