Another Michael returned to the Capital District for the first time in a long time to perform live with Bread Boy at No Fun! in Troy. The now Philly-based indie rock band was formed in Albany by lead singer and guitarist Michael Doherty, guitarist and vocalist Alenni Davis, and bassist Nick Sebastiano.
Another Michael has also featured Noah Dardaris on drums for close to two years. The group has also worked with Jacob Crofoot and Red Cumpston of Bread Boy. This connection and shared influences were evident on Monday night when the two bands took the stage. Bread Boy started the show with a 45 minute set that was well received by the No Fun! crowd, and which for many, was their introduction to Jacob's music.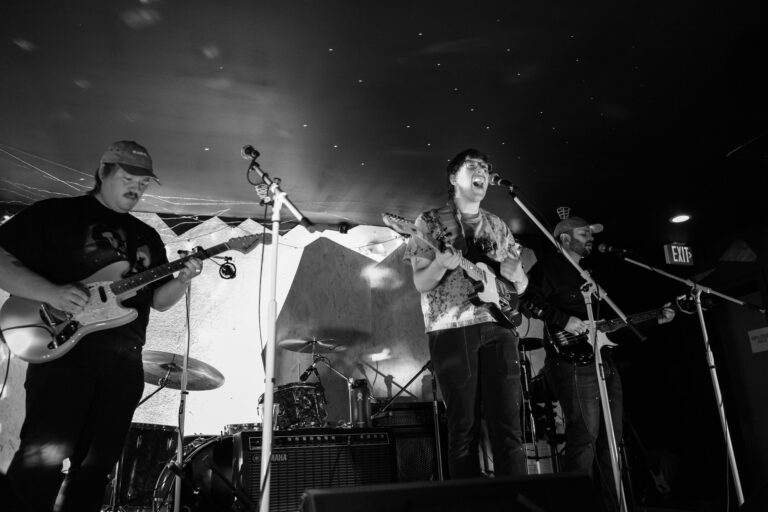 The band took the stage and started their set with a brand new single titled 'Water Pressure' that was officially released just a few hours before the start of the show at No Fun! Another Michael performed another new song later in the night, 'Seafood,' and both new songs fit well into the group's discography. As of late, and the band seems to have found a real groove in their songwriting, and are making consistently fun and upbeat indie rock tracks. For those unfamiliar, Another Michael's music has a sound that is truly their own, and is best experienced by listening.
In the clip below, from Run For Cover Records YouTube Channel, you can watch and listen to Another Michael perform a number of songs from New Music and Big Pop which were played on Monday night.
Another Michael played a number of tracks from their first full-length album, which you can stream and purchase on Another Michael's Bandcamp. Their set included 'Row,' 'New Music,' 'I Know You're Wrong,' 'What The Hell is Going On?' and 'Big Pop.' These tracks all build upon Michael Doherty's melodic and friendly falsetto at their core. Seemingly every Another Michael song has a fun and optimistic sound that fans gravitate toward. The full band behind Michael only added to these qualities, and the group bounced around and shared their enjoyment of the music with the Troy crowd.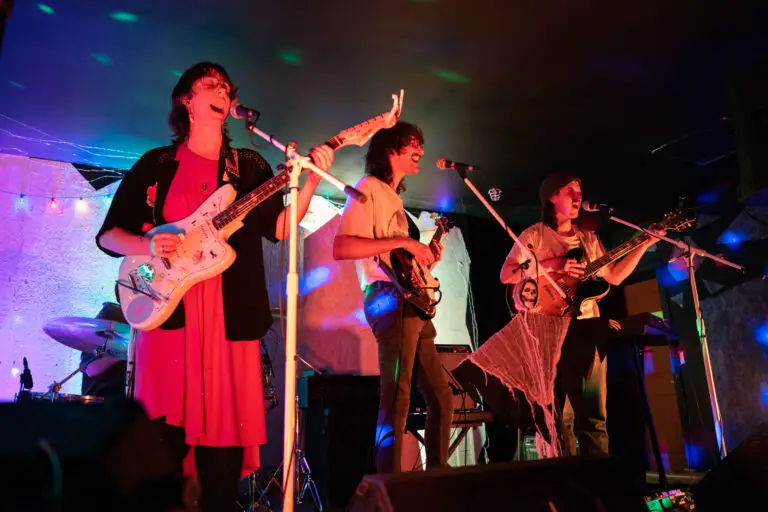 Monday's No Fun! show built up to a reunion on stage when Another Michael brought Jacob and Red of Bread Boy back on stage to play guitar. Both musicians have spent time playing with Another Michael in the past, and the Bread Boy duo looked right at home on stage with them. The energy from the packed stage spread throughout the room, and fans began to move around as the band rocked their way into the final songs. The night eventually came to an end with Another Michael playing two of their biggest crowd favorites: 'Big Pop' and 'About.'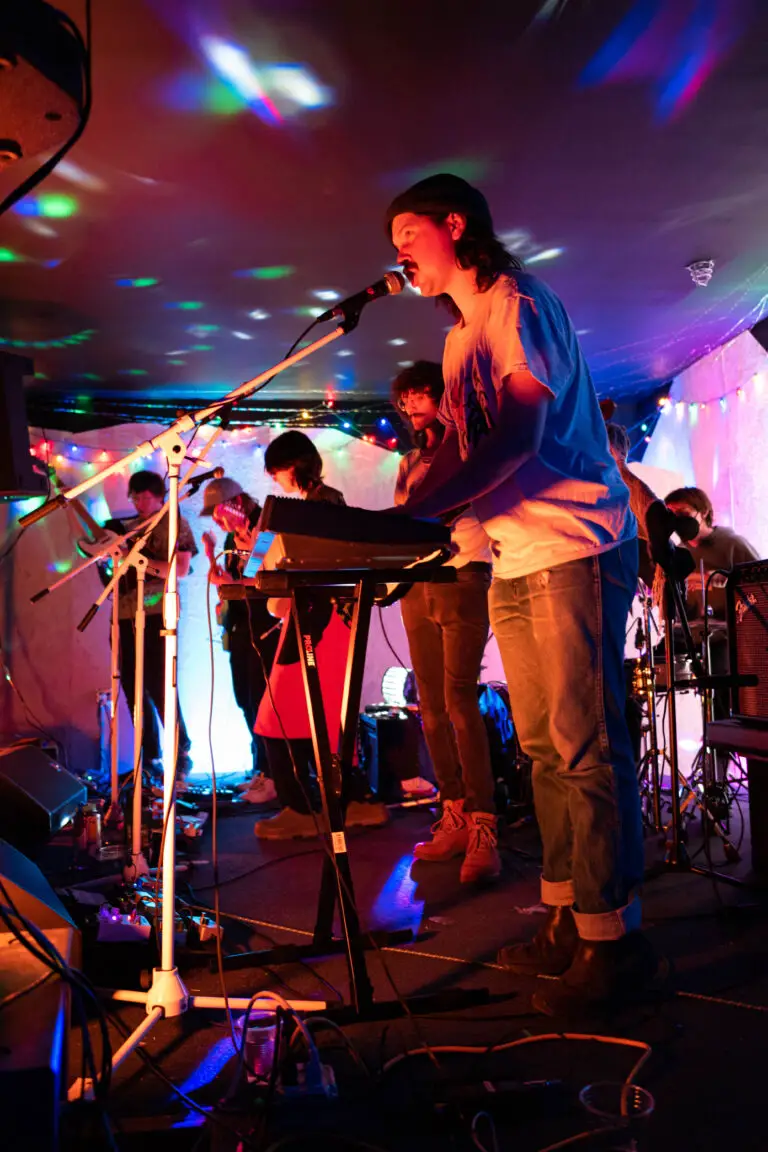 Another Michael have been writing new music lately, to keep up to date with their latest releases and to help support the band, visit their Bandcamp page. Another Michael's music is also available to stream wherever you listen to music, and you can listen now on their Spotify artist page. You can also listen to and support Bread Boy on Bandcamp and Spotify. No Fun! has shows almost every night, every week, and admission is free for many of them. To see all of their upcoming events, be sure to check out No Fun!'s website.
Setlist(partial): Water Pressure, Row, New Music, I Know You're Wrong, Seafood, What The Hell is Going On?, Big Pop, About