Warmer days are on the horizon, and Umphrey's McGee is heading out for a full spring and summer tour for 2022, including a stop at Paper Mill Island Amphitheatre in Baldwinsville, 20 minutes Northwest of Syracuse.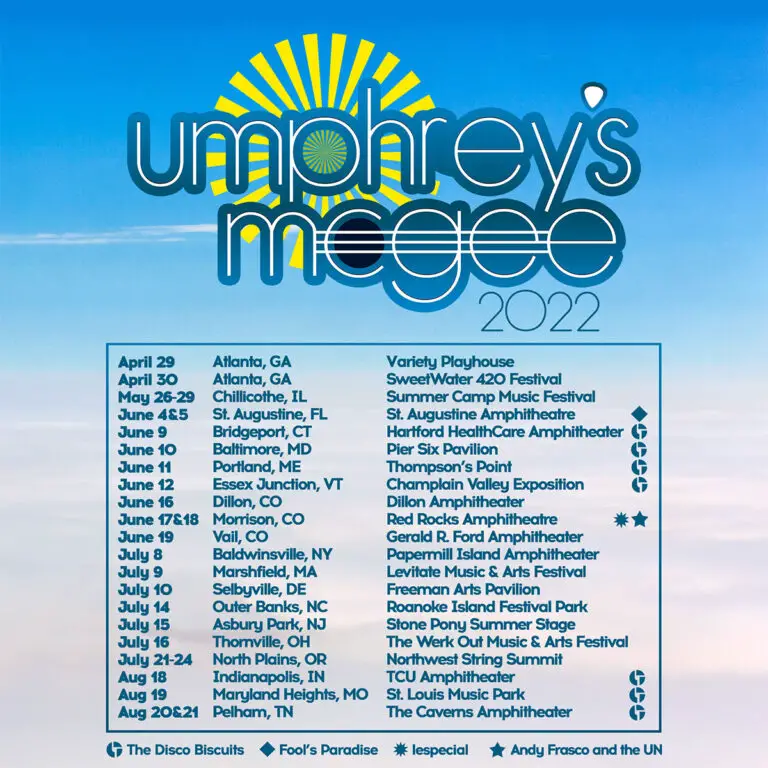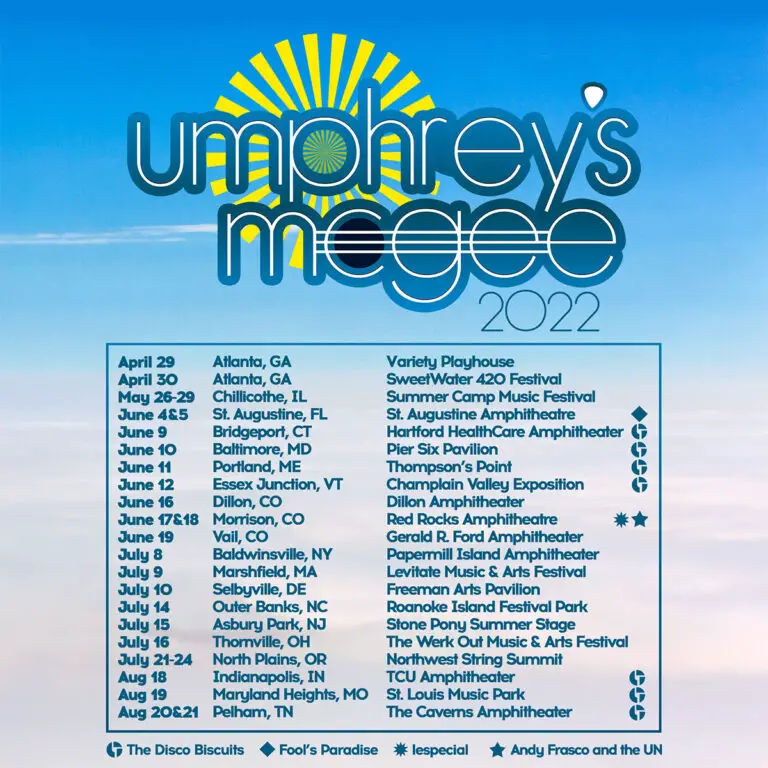 What's more, among the swing through the Northeast in June and July – with a pair of Red Rocks shows June 17-18 with Lespecial and Andy Frasco and the U.N. as openers – they'll team up with the Disco Biscuits for 8 shows in June and August.
Pairing up the Disco Biscuits and Umphrey's McGee for these shows harkens back to the first 'D.U.M.B.' tour since 2007, which featured collaborations between the two bands. They also shared the bill of Trancegression Festival in Colorado that year, and have teamed up as 'Brain Damaged Eggmen," where Brendan Bayliss, Jake Cinninger and Kris Myers of Umphrey's McGee, perform with Marc Brownstein and Aron Magner of The Disco Biscuits perform songs of The Beatles and Pink Floyd.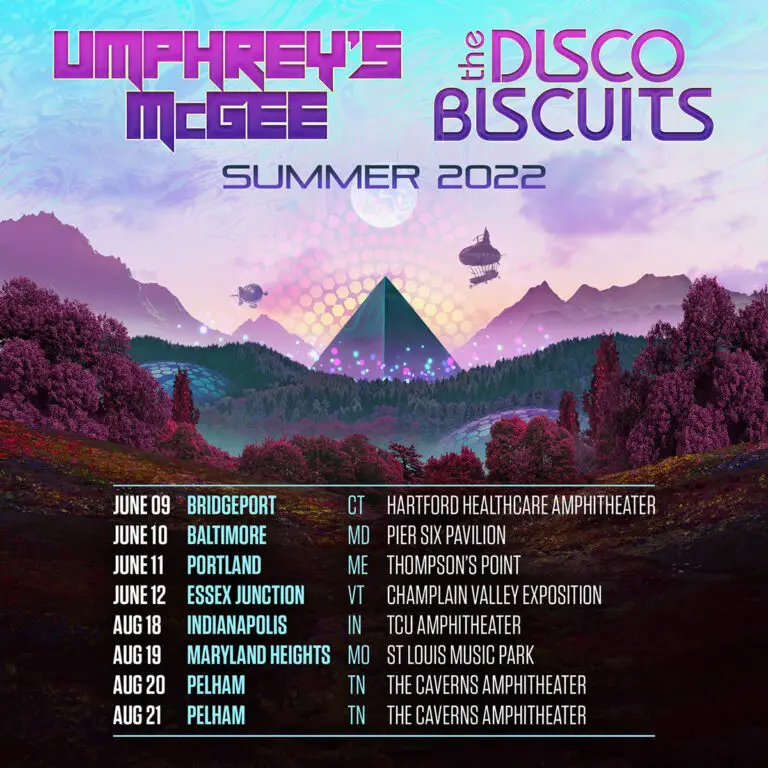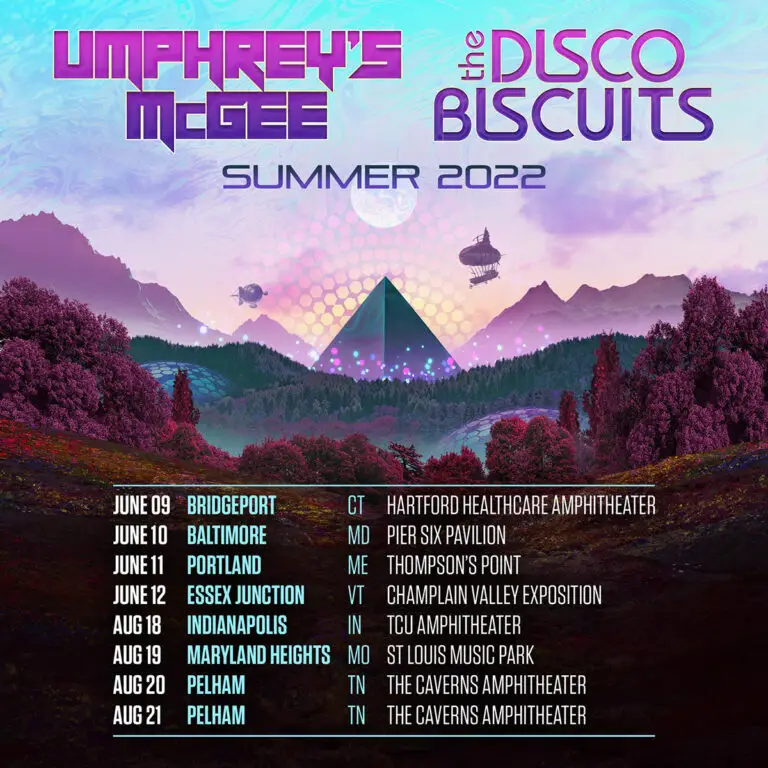 Tickets for Umphrey's McGee Summer Tour 2022 shows go on sale to the general public this Friday, March 18 at 10 a.m. local time. Presales are scheduled to start on Wednesday, March 16 at 10 a.m. ET using BISCOMCGEE as the code and will continue through March 17 at 10 p.m. ET.
A ticket pre-sale will take place tomorrow, Wednesday, March 16th at 10am ET with a public on sale on Friday, March 18th at 10am ET. Find tickets here.
Jun 04, 2022 – St. Augustine, FL ^
Jun 05, 2022 – St. Augustine, FL ^
Jun 09, 2022 – Bridgeport, CT +
Jun 10, 2022 – Baltimore, MD +
Jun 11, 2022 – Portland, ME +
Jun 12, 2022 – Essex Junction, VT +
Jul 08, 2022 – Baldwinsville, NY *
Jul 10, 2022 – Selbyville, DE *
Jul 14, 2022 – Outer Banks, NC *
Jul 15, 2022 – Asbury Park, NJ *
Jul 16, 2022 – Thornville, OH
Aug 18, 2022 – Indianapolis, IN +
Aug 19, 2022 – Maryland Heights, MO +
Aug 20, 2022 – Pelham, TN + 
Aug 21, 2022 – Pelham, TN +
^ – presale code: smallstrides on 3/17 at 10am
* – presale code: smallstrides
+ – presale code: BISCOMCGEE