Metalcore titans Killswitch Engage brought their Atonement Tour to Rochester at the Main Street Armory with August Burns Red and Light The Torch. With only a couple shows left to go on their U.S. run, all the bands still gave it their all and the crowd was singing along to every song.
Opening the night was Light The Torch, fronted by Howard Jones who was Killswitch Engage's previous singer before Jesse Leach came back. Both Howard and Jesse contributed some of the best Killswitch material they have released, and it is always a great pleasure to see when there's no bad blood between artists and they tour together. Immediately starting their set, Howard Jones takes to the dim it stage to a roar of applause from the crowd. Not holding back, Light The Torch goes right into "More Than Dreaming", which showcases Howard's vocals in both his cleans and screams.
After listening to Killswitch Engage for so long, and not being too familiar with Light The Torch's work, it is difficult to not compare this band with the sound Howard brought with his time in Killswitch. There are some similarities, however that is mostly due to Howard having a fantastic voice that just carries to whatever project he is working on. Light The Torch had a 10 song set that was basically nonstop from start to finish. Some of their hard hitting songs such as "Calm Before The Storm", "Death of Me", and "Become the Martyr" really set the mood for the evening and did a great job of energizing the audience. Closing out their set with "Die Alone" Howard told the crowd how much it means to him to be able to still perform after experiencing a dark time, and how fortunate he is to have his band members with him. "I fucking love this so much, thank you, thank you, thank you!" he says before giving the crowd the metal horns and ending their set.
August Burns Red wasted no time coming out swinging with "The Truth of a Liar". Immediately, it's like a switch is hit, going from Light The Torch's dimly lit set to a full blown lightshow and fog machines. August Burns Red didn't slow down at all for their set, feeding off of the crowds energy as mosh pits emerged and crowd surfers started flowing. The bands vocalist, Jake Luhrs, commanded the crowd with his stage presence as he moved around swinging the microphone and jumping up onto their platforms. Highlights of their set included a very surprising cover of the "Legend of Zelda" theme song right into "Mariana's Trench". Performing for just under an hour, August Burns Red really delivered a great performance. This was many of the attendees first time seeing them live, as shown by a raise of hands when asked by Jake Luhrs who's first time it was, and it was clear they won over many new fans.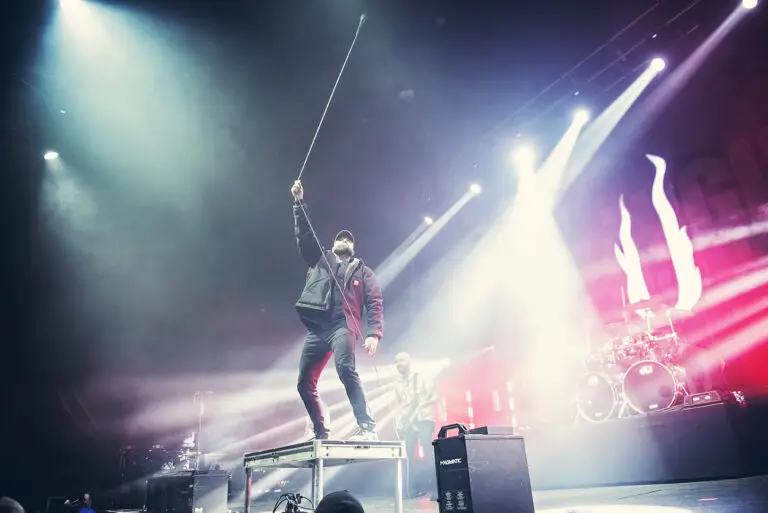 After a quick teardown of the August Burns Red set, Killswitch Engage is ready to take the stage. Opening with "Unleashed" off their latest album, was the perfect introduction. Since this was one of the final shows of the tour, you would expect the band to be a little worn out, however this was not the case. Jesse Leach ran around the stage full of energy, singing and screaming the songs with as much enthusiasm as you'd expect on the opening night.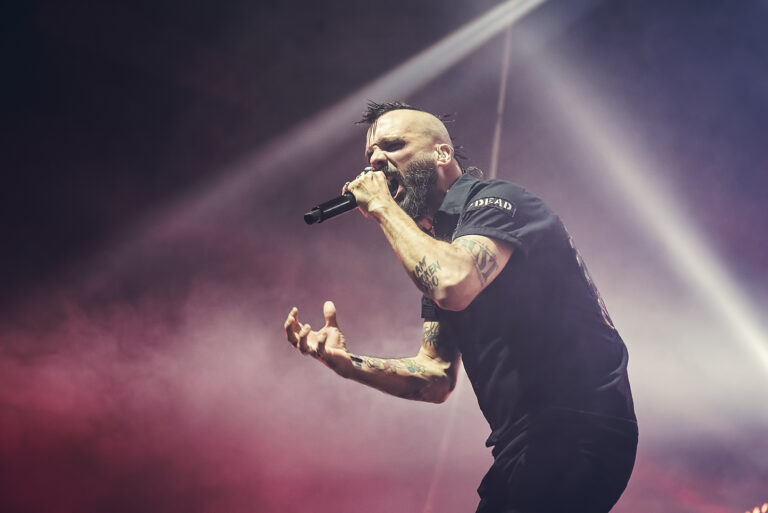 Killswitch Engage always puts on a fantastic show, and this night was no different. The banter between guitarist Adam Dutkiewicz and the crowd provided a comedic value that is almost expected at a Killswitch show. With fan favorites to sing along to such as "My Last Serenade", "Daylight Dies", and "My Curse" it was a pleasure to hear a combination of their older material as well as their new stuff. The highlight of their set was definitely when Killswitch brought Howard Jones on stage to sing two of their most well-known songs, "The End of Heartache" and "Rose of Sharyn". This set the crowd into a massive sing along which was so much fun. Ending their set with a duet of "The Signal Fire", Killswitch Engage delivered one of the best metal tours so far this year.
Setlist: Unleashed > Hate by Design > Know Your Enemy > My Last Serenade > I Am Broken Too > Reckoning > In Due Time > Daylight Dies > This Fire > As Sure as the Sun Will Rise > The Crownless King > Irreversal > Always > My Curse > Strength of the Mind > Rose of Sharyn(with Howard Jones) > The End of Heartache(with Howard Jones) > The Signal Fire(with Howard Jones)
Killswitch Engage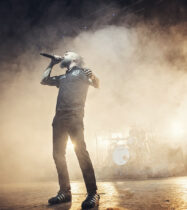 August Burns Red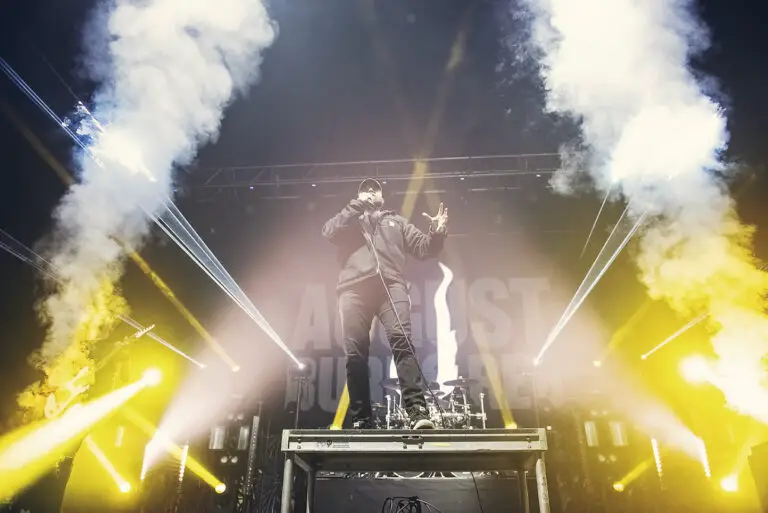 Light The Torch