Spanish singer Rosalía served as musical guest for this week's episode of Saturday Night Live, hosted by The Batman star Zoë Kravitz.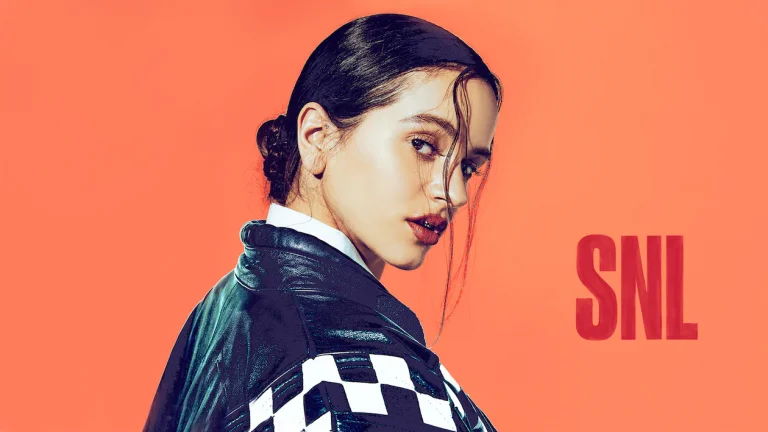 Following a TikTok influencers-meet-President Biden cold open, Kravitz was joined by various Cat Women and Katt Williams (Chris Redd) in her monologue.
Rosalía began singing at age eight, graduated from Barcelona's Catalonia College of Music with a degree in the Flamenco arts (with studio album Los Ángeles serving as her graduate project) she has appeared in Pedro Almodóvar's Pain & Glory. Shortly after, Rosalía and her sister Pili launched a brand, gained a massive following in Spain and in 2018 was signed to Sony Music.
The evening's performance marked Rosalía's solo debut on SNL, having performed in 2021 alongside Bad Bunny for a duet of their romantic collaboration "La Noche De Anoche."
The 28 year old Flamenco singer first performed the Latin trap song "Chicken Teriyaki" off the upcoming release Motomami, a track that is prime for TikTok at a run time of only 2:02.
The lyrics reference various parts of New York City: "De azúcar la mami, todo sin recibo/Leo pentagrama', pero no lo' escribo./Desde Queens hasta Tribeca/Un ramo de flore' azule' no se seca." Translated to English the lyrics read: "The mami made of sugar with no receipts/I read pentagrams but don't write them./From Queens to Tribeca/a bouquet of blue flowers that doesn't die.)
Her second song of the night "La Fama," is a collaboration with The Weeknd (who did not make an appearance on the Studio 8H stage this evening.) Wearing a large comforter, Rosalía resembled Baymax from Big Hero 6, before ditching the puffy outer layer to reveal a white dress and shawl.
Both songs performed his evening will be featured on the upcoming Motomami, the follow up to her 2018 album, El Mal Querer. The Latin GRAMMY-winner told Rolling Stone in an interview that the new album would include both experimental and vulnerable material, with a big emphasis on the theme of feminism.