The Empire State Youth Orchestra has appointed Etienne Abelin as new Music Director. Abelin is from Basel, Switzerland and was described as a "post-classical pioneer" by BBC Music Magazine.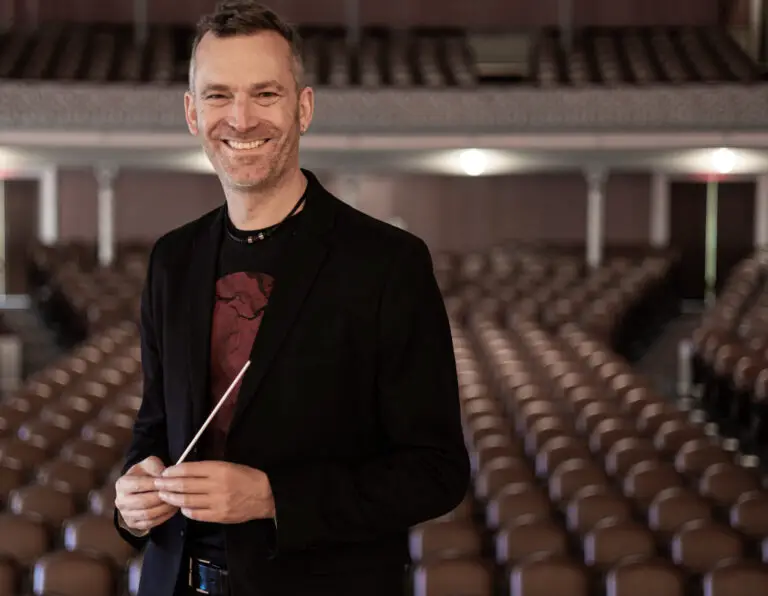 "Etienne possesses that rare combination of brilliant vision and compassionate empathy," said Rebecca Calos, Executive Director of the ESYO. "Our students were captivated from his first moment in rehearsal and since then they have been abuzz about his creative energy and passion."
Prior to joining the ESYO, Abelin worked with renowned, Italian composer Claudio Abaddo. During his tenure with Abaddo he was selected as a founding member of the Lucerne Festival Orchestra.
Holding numerous degrees Abelin brings a breadth of experiences to his new role. He is a classically trained violinist, who studied at the Musik-Akademie Basel, Indiana University, and at Oberlin College. He also studied conducting at the Eastman School of Music at the University of Delaware. Finally, he also holds an Executive MBA from the University of St Gallen in Switzerland.
His latest venture was, Music-Eyes, a non-profit that created an educational tech platform that helped teach music animation. That same innovative spirit will serve him well as ESYO looks to open a new chapter after that difficulties it faced during the pandemic.
"There are many fascinating developments in music and music education today, and I'm especially looking towards integrating with other music genres and art forms, particularly through technology. I'm excited to help position ESYO as an incubator for new collaborations and for new ways of connecting our young musicians with local communities," said Abelin.