Blending funk, soul, and indie, Brooklyn band Pimps of Joytime showcases their unique artistry on their new single, "Are You Gonna?" The release comes in anticipation of their new album Reachin' Up, set to release Friday, April 15th. Accompanying this release, the band will be performing at Brooklyn Made with additional shows throughout the country.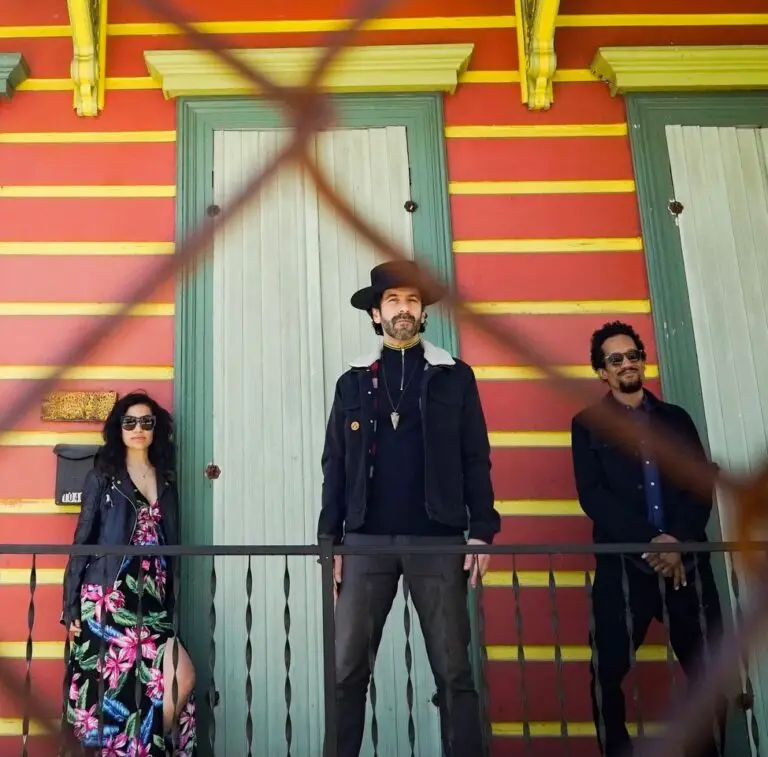 Forming in 2005, Pimps of Joytime embellished the unique Brooklyn culture of the 2000s. After four studio albums, the band has found a unique sound encompassing a multitude of genres. They are unique, and their next album release is set to demonstrate the magnitude of this talent.
The Brooklyn band is no stranger to the soul and funk scenes, and "Are You Gonna?" showcases their experience. Combining Cuban blue rhythms, blues guitar progressions, and a vocal delivery akin to Bob Marley, the band beautifully demonstrates their ability to encompass multiple genres with grace and poise.
Their prior release, "Lesson," also set to be on the album, further highlights their unique artistry. Pulsating drums and hypnotizing blues guitar capture the immediate attention of the listener. Most prominently, however, Brian Jay displays masterful and unique vocals that give the band its respective personality and flavor. His voice sensationally bounces over the instrumentation in a way that exhibits experience and confidence.
The latest single "Reachin' Up" features Antibalas' shekere player and vocalist Marcus Farrar and singer Carol C (Si*Sé) for a funk and soul track sure to put smiles on people's faces all spring long. Brian J comments, "'Reachin' Up' originated from a batch of instrumentals I created in a two-week studio bender in 2019. I hit up old friend and early PJT collaborator Marcus Farrar to come work on one of the tracks. Marcus pretty quickly came up with great melody and lyric ideas. I had the lyric 'Reachin' Up' kickin' around for a few years and it fit perfectly. I hit record and Marcus did his thing with a stellar vocal performance. Carol C of Si*Sé and Pete Shand of New Mastersounds were the missing puzzle pieces who graced this track with an incredible vibe."
Pimps of Joytime Winter 2022 Tour Dates:
Saturday, February 19 – The Fillmore – Denver, CO
Thursday, March 24 – Starline Social Club – Oakland, CA
Friday, March 25 – The Venice West – Venice, CA
Saturday, March 26 – Mustache Bash – San Diego, CA
Friday, April 15 – Brooklyn Made – Brooklyn, NY
Saturday, April 16 – Park City Music Hall – Bridgeport, CT
Saturday, Apr 30 – The Parish – House of Blues – New Orleans, LA
Saturday, May 28 – Denver Day of Rock – Denver, CO
Saturday, June 11 – Hog Farm Hideaway – Laytonville, CA
For more information on Pimps of Joytime, visit pimpsofjoytime.com