This month, just in time for Valentine's Day, Albany Symphony pianists return for a verity of concerts. Wei Lou, piano soloist, will perform a Valentine's concert on February 12th. Later in the month, Gershwin virtuoso and Kevin Cole will play Rhapsody in Blue in Troy. The Valentine's Weekend program also includes Tchaikovsky's expert Symphony No. 6, "Pathétique," and New York City-based British composer Hannah Kendall's The Spark Catchers. 
Music Director David Alan Miller and the Albany Symphony welcome back two favorite virtuoso pianists for weekends of thrilling music sure to make for a perfect Valentine's romance.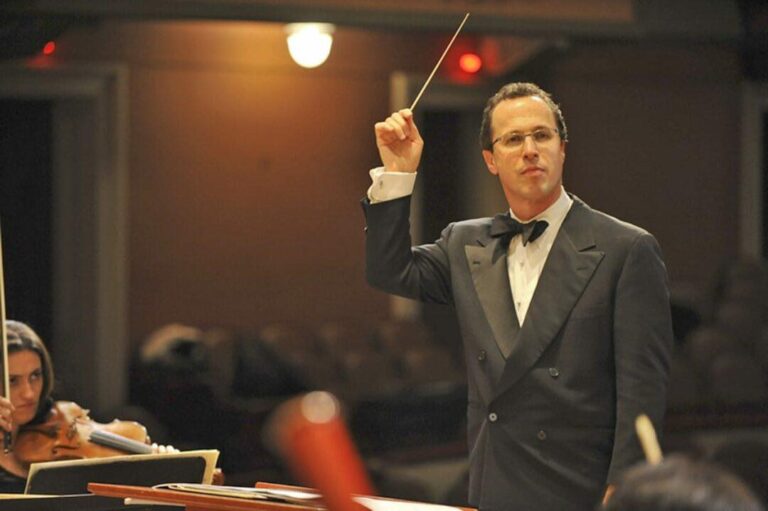 Valentine Romance: Tchaikovsky's Pathetique, Saturday, Feb. 12 at 7:30pm, Palace Theatre. 
At the Palace Theatre and streaming live online, Wei Luo performs Serge Prokofiev's Piano Concerto No. 3. Luo made her acclaimed premiere with the Symphony in 2017. 
"I am beyond excited to be back with Albany Symphony to perform this masterpiece," said Luo. "The Prokofiev Third Piano Concerto is one of the most powerful yet beautiful concertos of all time with touching melodies, percussive sounds, and electrifying rhythms. It will be a blast!" 
"I'm thrilled to welcome Wei Luo back to play one of my all-time favorite piano concertos, Prokofiev's glorious Third, along with the most romantic, passionate, life-affirming Russian symphony in the repertoire, Tchaikovsky's Sixth, the 'Pathétique,' Miller said. "We're also delighted to feature a brilliant recent work by composer Hannah Kendall. All the music on this program crackles with warmth and love; it is the perfect antidote for a cold winter's night, and a musical Valentine you won't want to miss." 
Gershwin in the Roaring 20s, Saturday, Feb. 26 at 7:30pm and Sunday, Feb. 27 at 3pm at the Troy Savings Bank Music Hall.
Kevin Cole, the foremost interpreter of the music of George Gershwin, makes his long-awaited return for a special program including a rare presentation of an iconic favorite. 
"We're delighted to welcome Kevin Cole back for a gorgeous evening of Gershwin classics from the 1920s, including 'Rhapsody in Blue,' performed in its seldom heard original jazz band version, and some of Kevin's own dazzling Gershwin improvisations," Miller said. "Don't miss this concert; it will be unforgettable!"   
The original event was one scheduled as a one-night-only performance, but a Sunday afternoon matinee was recently added to Gershwin Weekend and a virtual livestream has also been added for the Saturday night performance by popular demand. According to Cole, the appreciation is mutual: 
"Every time I perform with Conductor David Alan Miller and Albany Symphony it's an electrifying event! We have always been in syncopated synchronization with Gershwin. After more than 20 years of David and I performing together we've found a beautiful balance of lush romanticism layered with roller coaster thrills!" 
Albany Symphony Orchestra presents a classical series throughout the region. Throughout leading Albany Symphony to its success, David Alan Miller has established a reputation as one of the leading American conductors of his generation. Often recognized as one of the American's most innovative and creative orchestras, the two-time GRAMMY® Award-winning Albany Symphony is renowned for accomplished performances featuring classic orchestral favorites, lesser-heard masterworks, and an array of contemporary music from emerging voices of today. 
Founded in 1930 in New York's Capital Region, the Albany Symphony serves a diverse regional in the creation, performance, and recording of new orchestral music. The Albany Symphony is constantly reshaping the nation's musical legacy. The Albany Symphony celebrates our living musical heritage through its adventurous programming, commissioning, and recording of new work, and broad community engagement beyond the concert hall.  
Tickets range from $20 to $62; livestream tickets are on sale now for $37 at (518) 694-3300 and albanysymphony.com. Saturday night Gershwin availability is limited.