Jam/funk quartet Pigeons Playing Ping Pong announced the release of their new album, Perspective, and winter/spring tour dates, with a stop at Terminal 5 in NYC on April 9.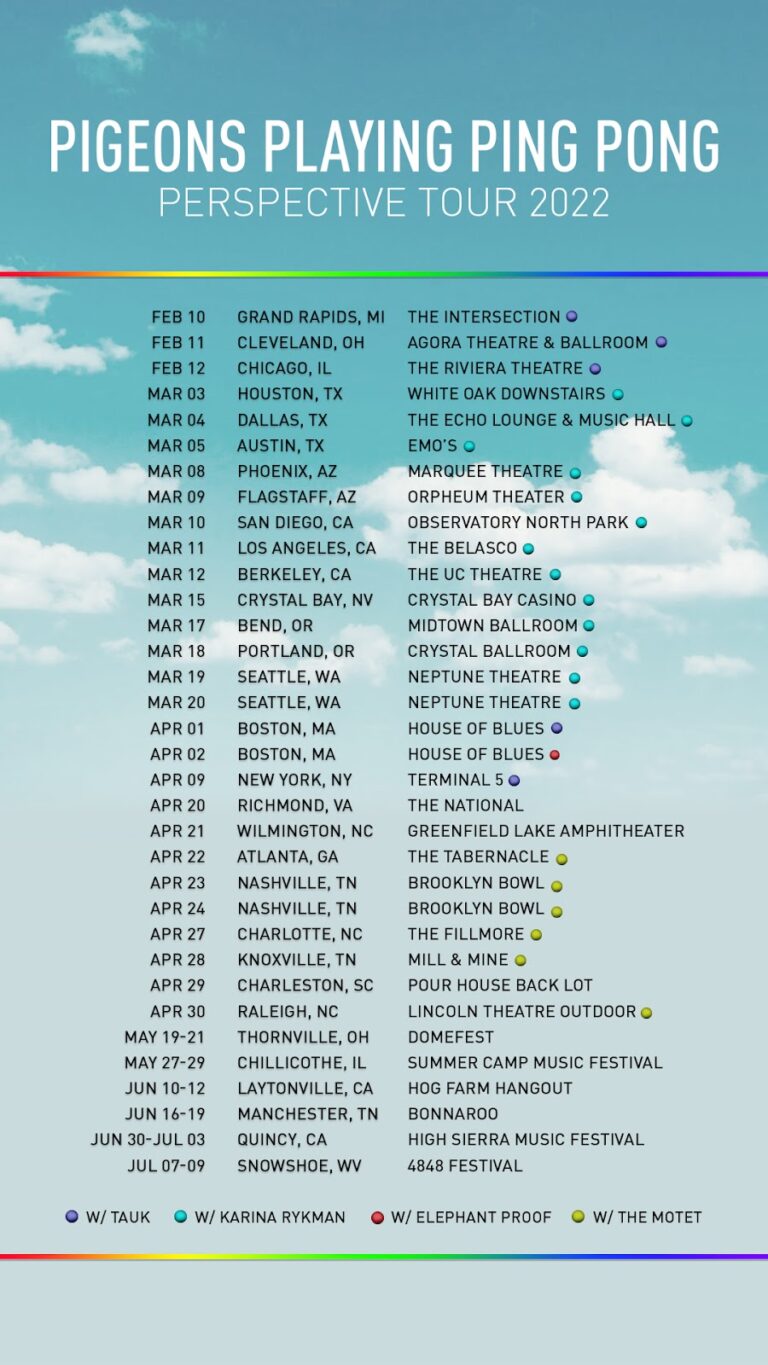 The group —Greg Ormont [vocals, guitar], Jeremy Schon [guitar, vocals], Ben Carrey [bass, vocals], and Alex "Gator" Petropulos [drums, vocals]- will celebrate their sixth LP with a big tour and a few festival appearances.
The album is another milestone in the band's impressive history, having played countless sold-out shows, acquired millions of streams, and developed a loyal fan base known as "The Flock."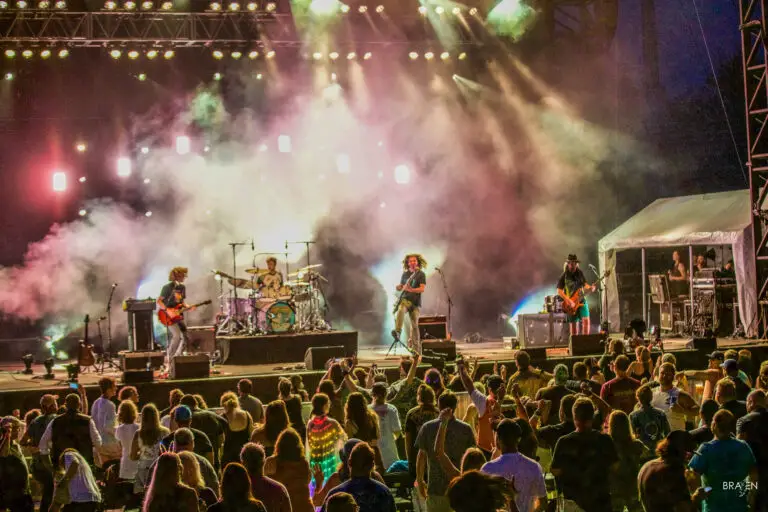 Ormont spoke about the album and spoke of how the pandemic sparked it.
The album title speaks to the perspective of the pandemic as well as our growth over the years. During this turbulent time, everyone in the world has been forced to look in the mirror and ask what's truly important. If there's anything we've all gained from this, it's perspective, and a recurring theme from our band is to not waste time. Now more than ever, we recognize that you only get one life, so you might as well live it to the fullest and lift people up in the process.
PPPP will be going on tour in the spring, and have a stop at Terminal 5 in NYC. Their new album Perspective will be released on April 8, and tickets for their tour can be found here.
The group has also debuted a never-before-heard single from their forthcoming studio project, Perspective with "Elephante," an infectious dance groove ad the first single off of the album. Combining PPPP's signature catchy songwriting and flair for jocularity, the hard-hitting groove features a jumbo horn line from Nashville funk collective Here Come The Mummies, who previously appeared on PPPP's 2020 single "King Kong."
Accompanying the release is a zany, fairy tale themed video, captured at Clark's Elioak Farm in Ellicott City, MD, current home of the once revered local attraction, The Enchanted Forest. Directed by Don Cherel, the video is a charming snippet of enchanting lore, featuring the band dressed as kings and swashbuckling heroes on a quest to save a princess.
"As soon as I heard the first demo of Elephante, I was overwhelmed with excitement and just let it rip vocally," smiles singer "Scrambled Greg" Ormont. "Musically, it knocks you off your chair. Lyrically, it's about living life to the fullest. As for the music video, we just let our imaginations run wild on this one."