To start 2022, let's jump back 75 years years to a jazzy New Year's Day concert at New York City's Town Hall. The show was both a celebration of Mezz Mezzrow's then recently published book Really The Blues, and also served as a benefit for the American Committee for Yugoslav Relief.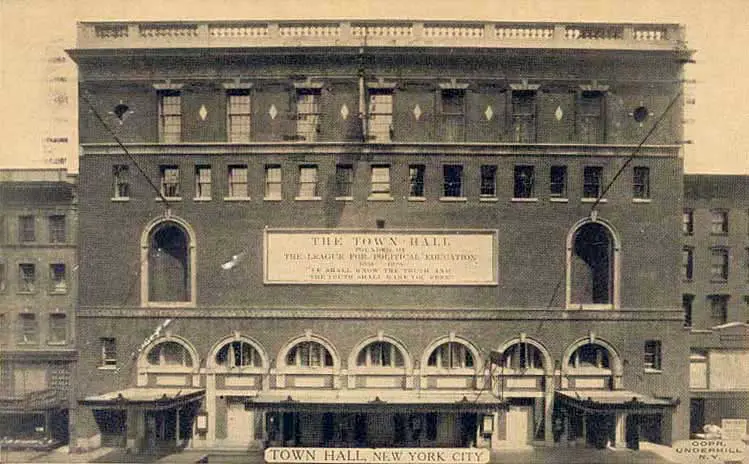 Thanks to Jazz Lives, we are able to revisit this show, packed with jazz musicians including Muggsy Spanier, Sandy Williams, Sidney Bechet, Mezz Mezzrow, Sammy Price or Art Hodes, Wellman Braud, and Baby Dodds. Later in the evening Bob Wilber's Wildcats (who were also on Mezzrow's King Jazz Label) were added, which included Johnny Glasel, Ed Hubble, Bob Wilber, Dick Wellstood, Charlie Traeger, Eddie Phyfe. Jazz Lives notes Coot Grant and Kid Sox Wilson also performed on a playful version of their song "You Can't Do That To Me"
The concert was recorded on 12-inch acetates on two machines and 10 performances were issued on LP (Jazz Archives JA-39), although this recording was not. It seems Mezzrow was one of jazz music's most interesting characters, and was responsible for putting together many great jazz sessions in his time.
This particular concert from New Year's Day 1947 celebrated the release of Mezzrow's autobiography, Really The Blues, and he brought in a who's-who of traditional jazz musicians, most notably Sidney Bechet on soprano sax and Muggsy Spanier on cornet. Sammy Price joined on piano, Sandy Williams on trombone, Wellan Braud on bass and Baby Dodds on drums rounded out the band.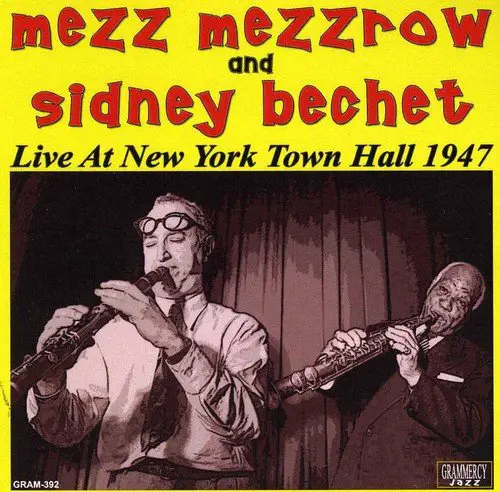 Recordings like this offer insight into the post-war era in New York City, a return to normalcy if you will. Featured below is "When You're Smiling" by Johnny Windhurst, along with Bechet and Wellstood. Jazz Lives compared Windhurst to Hot Lips Page in his prime, energetically lit from within, and radiantly taking another chorus just when you think he might have had or done enough. To the jazz aficionado, you'll hear "an exultant hymn of praise to Louis Armstrong."
A full recording of the performance is available here. The track listing includes: Darktown Strutters Ball, The Blues, Muskrat Ramble, Sammy's Boogie Woogie Blues, You Can't Do That To Me, There'll Be Some Changes Made, Friar's Point Shuffle, Really The Blues, Really The Blues (Extension), and High Society
Read and listen to more from Jazz Lives on a 1952 performance at Town Hall, featuring Bill Davison, Bobby Hackett and many more.