Two time GRAMMY-nominated producer/DJ Steve Aoki made his way back to New York City's club Nebula. One of the most recognized faces in EDM and deemed "one of the most in demand entertainers in the world" by Billboard, Aoki is one of today's most successful American cross-genre artists. Collecting 2.8 billion streams on Spotify and a veteran of the live entertainment scene, Aoki is justifiably a one man party when it comes to his shows.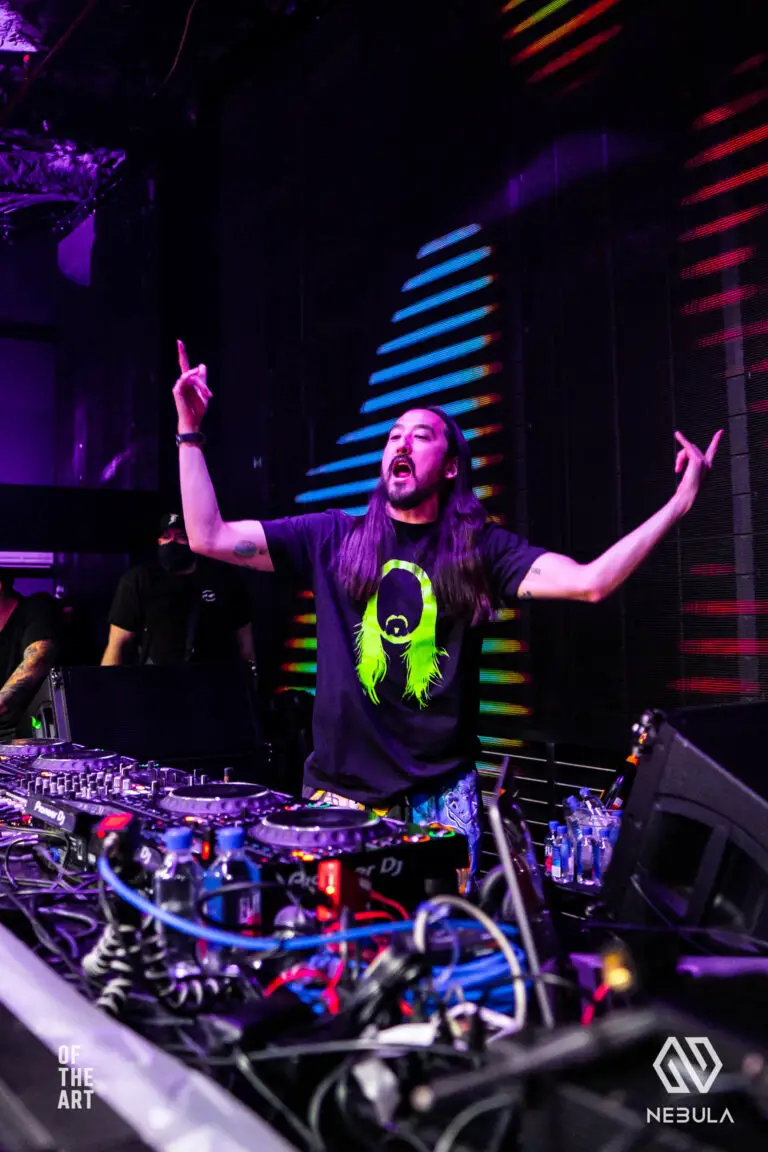 The clock struck 1am in Times Square as anxious concert goers could barely hold back their excitement for the DJ. If anything, Aoki knows how to work hard, creating his own label at the age of 19, Dim Mak Records, and of course, an expert on delivering incredible live shows and tonight was no exception. Emerging from behind the DJ booth, Aoki sported his long luscious signature locks beginning the night with a remix from Netflix's most watched show Squid Game.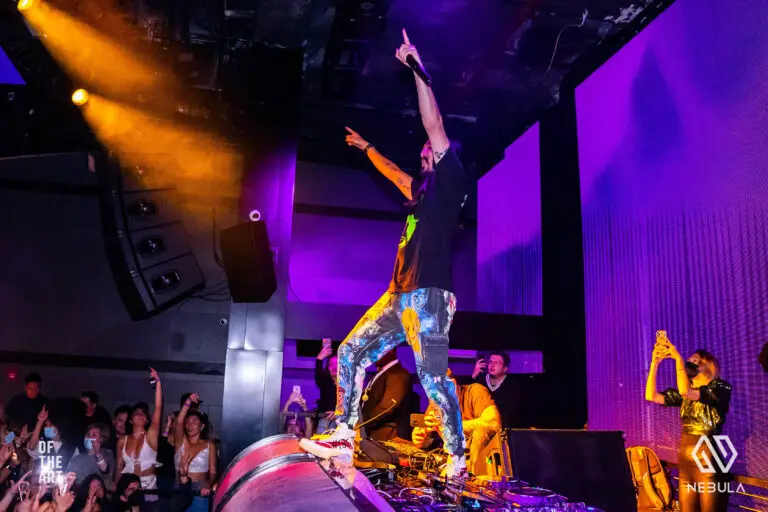 EDM shows are commonly recognized for lighting producrtion, including strobes and visuals, encapsulating the audience in a visceral environment to complement the electronic music. Steve Aoki is unique in his on stage presence, frequently seen running across the stage, singing along with the crowd, and often doesn't find himself caged behind his booth.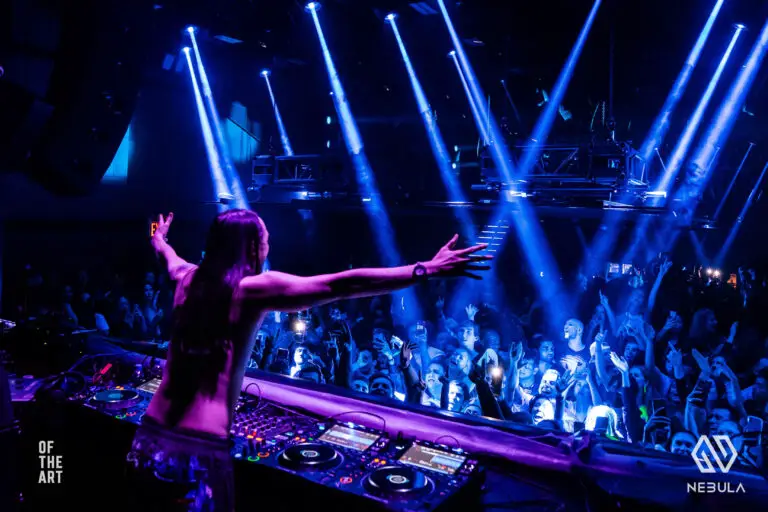 At my shows, I am always thinking of how to define myself different[ly] and be fun. At the end of the day, you come to a show, you want to have a good time

Steve Aoki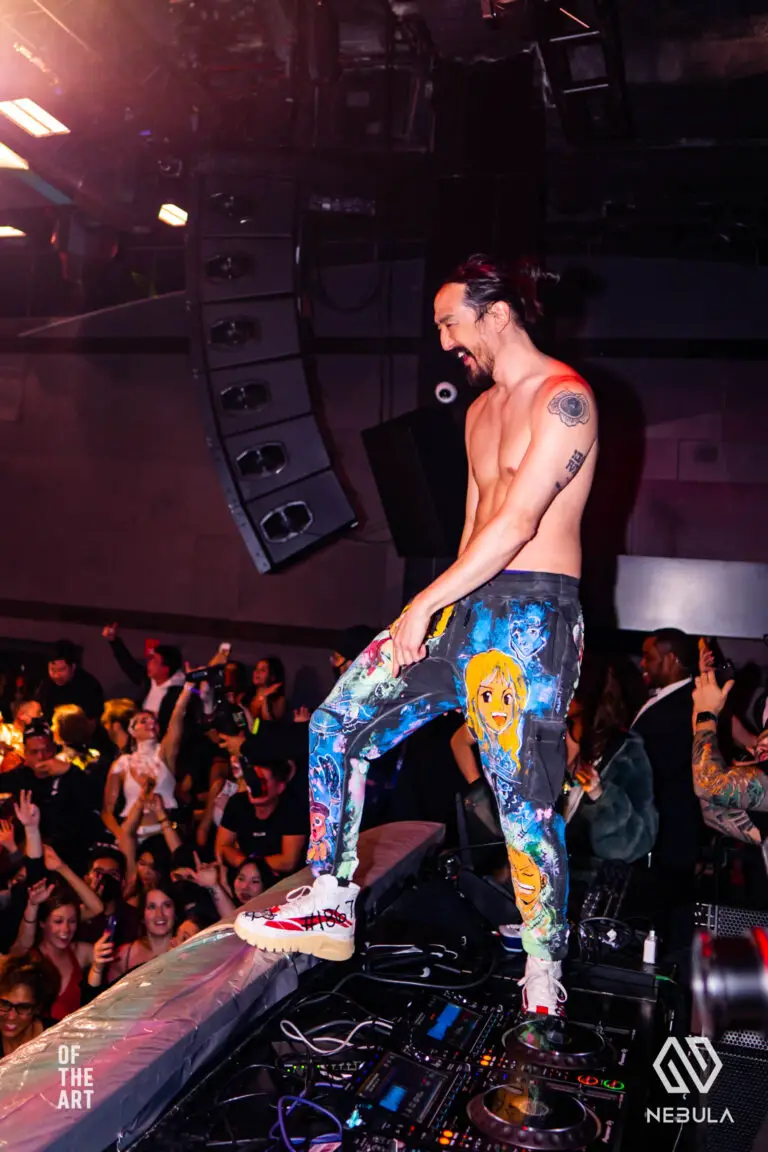 With no hesitation, Steve rose atop of his booth, to match the energy of the packed dance floor. Screaming each lyric of "Azukita" and avid fanatics joined him in unison before ripping off his shirt and launching it into the crowd. His relentless fist bumping conducted the spellbound audience; Steve's energy was contagious throughout the night creating an electrical current surging through the crowd. Arms up, palms open, Aoki unleashed his newest release "Typical" with Alok and Lars Martin. After less than a week, the single has already garnered over 1.5 million streams on Spotify.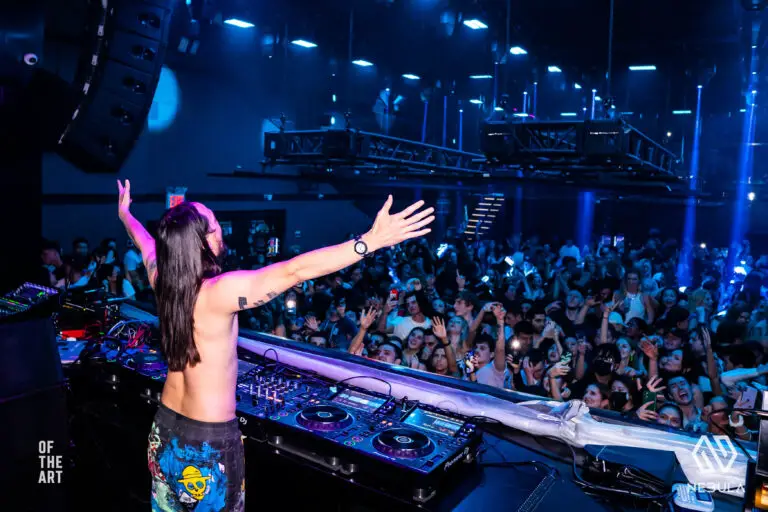 Amidst ABBA's "Gimme Gimme" and Zedd's "Beautiful Now," Aoki halted his remixes to take time to connect with the crowd. Aoki has reached global stardom with his steady stream of releases along with collaborations with prominent names like BTS and the Backstreet Boys. His successful label, Dim Mak Records, has helped launch the career of The Chainsmokers, Bloc Party, and The Kills. Forbes recognized Aoki as one of the top 5 world's highest paid DJ's and the world's hardest working DJ. At 44, Aoki continues to be of undeniable stature in the music industry. His recent performances range from across the U.S to his prior show in Saudi Arabia. Aoki disclosed his ongoing footage of each performance for his new music video with Armin van Buuren for "Music Means Love Forever" and invited New York to take part.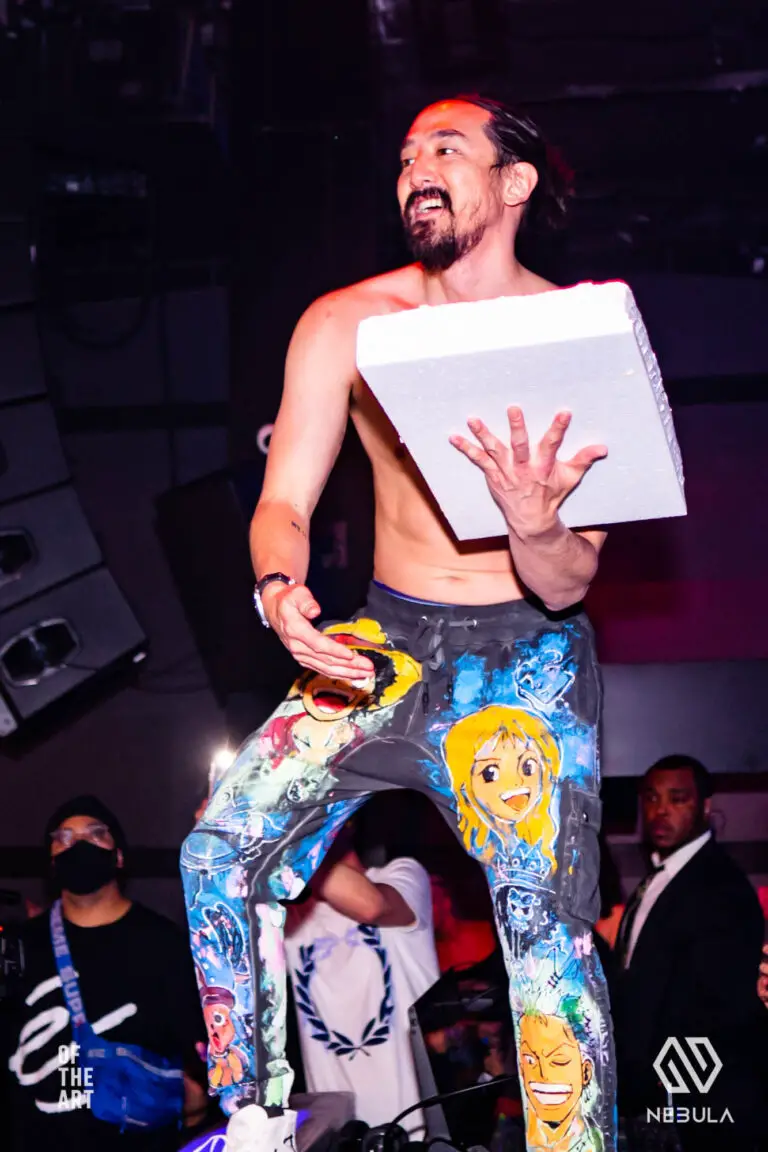 The ultimate drop in "Music Means Love Forever" hit the audience like a defibrillator sparking sweat-covered bodies on the floor for perpetual intensity, and Aoki's iconic "Cake Face" that followed was all too familiar for this crowd. Fans begged and pleaded to receive sheet cakes to the face from their favorite DJ. Steve put perfect arc and power into each launching of about five styrofoam-bottomed sheet cakes that could rival some of the best NFL quarterbacks. Gracious fans were blessed and covered by frosted baked goods from the fellow southpaw.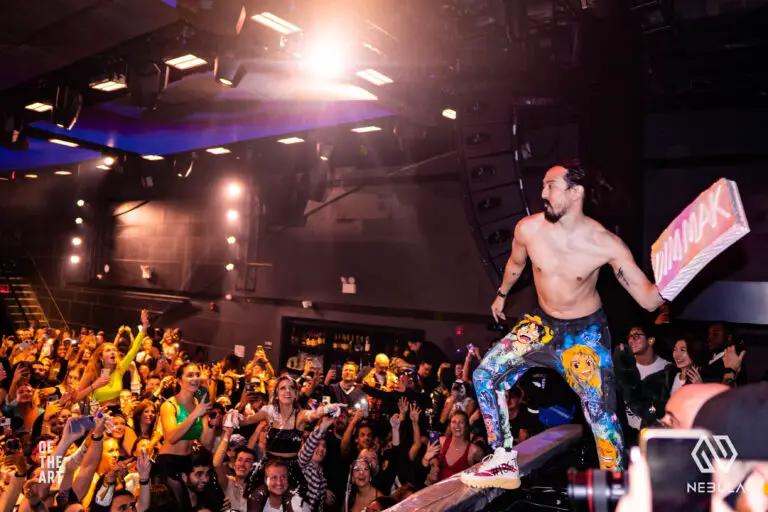 Steve Aoki's notoriety in the EDM community could be felt throughout New York City. Boasting a lauded discography, Aoki had a plethora of songs to select and closed the night with his collaboration with Kid Cudi's "Pursuit Of Happiness". Steve Aoki's ability to feed off the spirit of his audience and engage with the crowd throughout his sets makes for an unforgettable concert from this two-time GRAMMY nominee. With almost 250 tour dates per year, Aoki's unabated lively performance creates a community with the DJ and his loyal fanbase for a fun night of memories.