The National Academy of Recording Arts and Sciences announced on November 23rd the 2022 nominees for the 64th Grammy Awards, including a great deal of artists from across New York State. From jazz, to pop, to blues, to rap, to classical artists and engineering, artists from the Empire State racked up nominations nominees this year.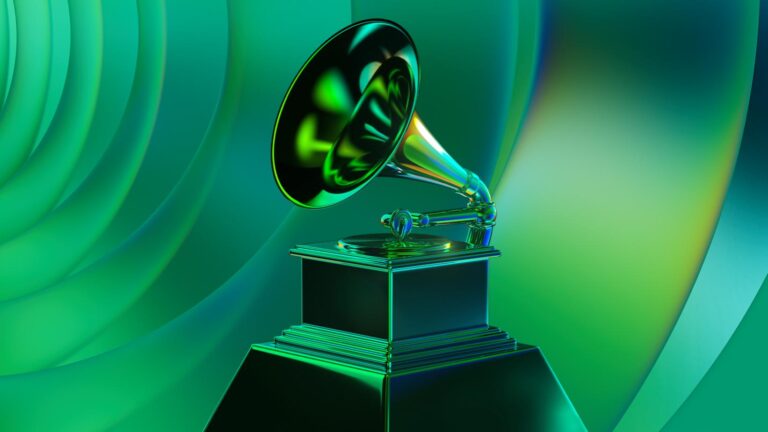 Some of the biggest recipients of nominations across the Grammy Awards were Tony Bennett & Lady Gaga who topped across six different categories for their work together on their album Love for Sale and single I Get a Kick Out of You. Tony Bennett hails from Long Island City while Lady Gaga is from New York City. The two together are representing New York in the nominations for Record of the year, Best Pop Duo/Group Performance, Album of the Year, Best Traditional Pop Vocal Album, Best Music Video, and Best Engineered Album, Non-Classical.
Some other artists who snagged multiple nominations including Alicia Keys, from Hell's Kitchen, for Song of the Year for her song "A Beautiful Noise" she made with Brandi Carlile and for Best Immersive Audio Album for her album Alicia. Another artist who snagged multiple nominations is Nas, from Crown Heights, was nominated for Best Rap Album for his album King's Disease II and for his work on the song Bath Salts by DMX which features Jay-Z & Nas which was nominated for Best Rap Song. The whole song represents some New York skill with DMX from Mount Vernon and Jay-Z from Brooklyn.
There were many artists from New York who received a nomination for their work across all the categories. Listed below are the nominated categories, artists and their work,  and where in New York each artist is from. 
Best Traditional Pop Vocal Album
Norah Jones – 'Til We Meet Again (Live) – Manhattan
Best Contemporary Instrumental Album
Steve Gadd Band – At Blue Note Tokyo – Irondequoit
Best Progressive R&B Album
Cory Henry – Something to Say – Brooklyn
Best Rap Performance
Cardi B – Up – Washington Heights
Best Jazz Vocal Album
The Baylor Project – Generations – New York City 
Best Latin Jazz Album
Carlos Henriquez – The South Bronx Story – The Bronx
Best Traditional Blues Album
Guy Davis – Be Ready When I Call You – New York City
Best Contemporary Blues Album
Joe Bonamassa – Royal Tea – New Hartford
Shemekia Copeland – Uncivil War – Harlem
Best Reggae Album
Gramps Morgan – Positive Vibration – Brooklyn
Best Bluegrass Album
The Infamous Stringdusters – A Tribute to Bill Monroe (Guitarist Andy Falco) – Long Island
Best Song Written for Visual Media
Leslie Odom, Jr. – Speak Now – Queens
Best Instrumental Composition
Brandee Younger – Beautiful Is Black – Hempstead
Best Arrangement, Instrumental or A Cappella
Bill O'Connell – Chopsticks – New York City
Producer of the Year, Classical
Steven Epstein  – Queens Village
Elaine Martone  – Rochester
Best Classical Instrumental Solo
Simone Dinnerstein – An American Mosaic  – Brooklyn
Best Classical Compendium
Amy Andersson – Women Warriors – The Voices of Change – Founder of Orchestra Moderne NYC
Another honorable mention goes out to Jon Batiste with his many of his works including his 2021 album We Are. Batiste is actually from Metairie, Louisiana but has had a huge impact on New York. He is known widely for his work with Stay Human on The Late Show With Stephen Colbert which films in Manhattan. Batiste was nominated in eleven categories, including Record of the Year, Album of the Year, Best Traditional R&B Performance, Best R&B Album, Best Improvised Jazz Solo, Best Jazz Instrumental Album, Best American Roots Performance, Best American Roots Song, Best Score Soundtrack for Visual Media, Best Contemporary Classical Composition, and Best Music Video.
The 64th Annual Grammy Awards will take place on Monday, January 31, 2022. For more information on the 64th Grammy Awards 2022 nominees visit their website.