The Grateful Dead's first ever show in Rochester saw them bring a few friends along for the ride. Members of Jefferson Airplane joined them to cap off a mesmerizing night of music at The Palestra at University of Rochester. The late night gig allowed their fellow Californians, who played earlier that night at the War Memorial, a chance to get in on the fun. Jorma Kaukonen, and later Jack Casady, took full advantage, adding their unique styles to the psychedelic stew that serves as the second set. And the first one is essentially an entire Grateful Dead show crammed into a singular set, featuring more than 20 songs. All of this adds up to a simply unreachable bar for all future Dead shows in Rochester to reach.
The show starts off innocently enough with a leisurely run through of "Cold Rain And Snow" whose ending is unfortunately cut off in the recording. "Me And My Uncle" then picks things up a bit, sung ably as always by guitarist Bob Weir. An attuned Pigpen even adds some inspired fills on the organ as the song progresses. This paves the way for him to take center stage and lead the band through a blues cover of "Next Time You See Me" that has the Palestra now fully engaged. Things then get decidedly more psychedelic, starting with a "China Cat Sunflower" that's accentuated with an early, effortless guitar solo from Jerry Garcia that hits home. A rapid, near chaotic, jam then transpires before a silky smooth landing into "I Know You Rider" as the Dead show off one of their signature song pairings to the Rochester crowd's delight.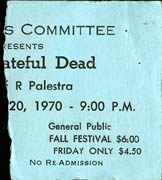 The Dead follow this up with a smoking take of "Sugar Magnolia," a still relatively new song in their live repertoire at the time. Another furious Garcia solo and the drumming duo of Bill Kreutzmann and Mickey Hart fuel this one. The pace then slows back down again with the folksy pairing of "Friend Of The Devil" and "Mama Tried," led by Garcia and Weir on vocals, respectively. An interesting little percussive jam then introduces "Good Lovin'" and the Dead are off and running again. Their cover of The Rascals' hit song immediately goes deep, as the percussive vibe returns in a big way with a near immediate drum solo that doesn't let up for several moments. It's essentially the "Drums" portion of the show thrown right in the middle of "Good Lovin'." Garcia eventually leads the rest of the band back into the fray and then he takes his turn exploring every aspect of the song in a jam that stretches out well past 20 minutes – a Type II "Good Lovin'" if there ever was one.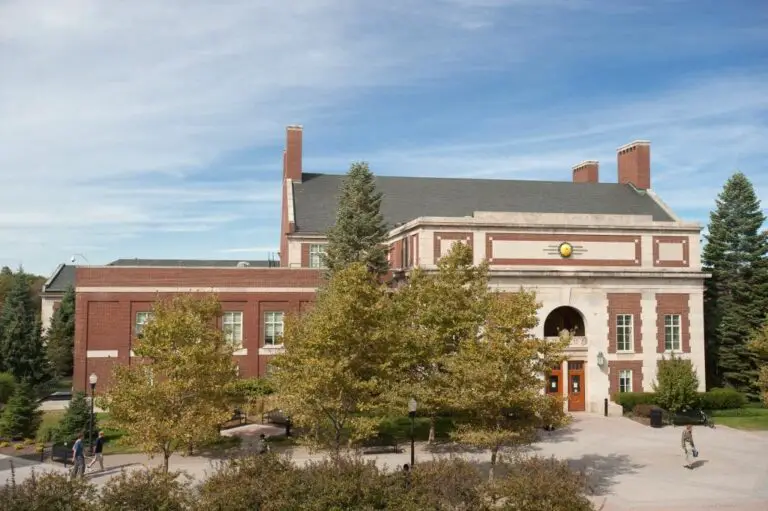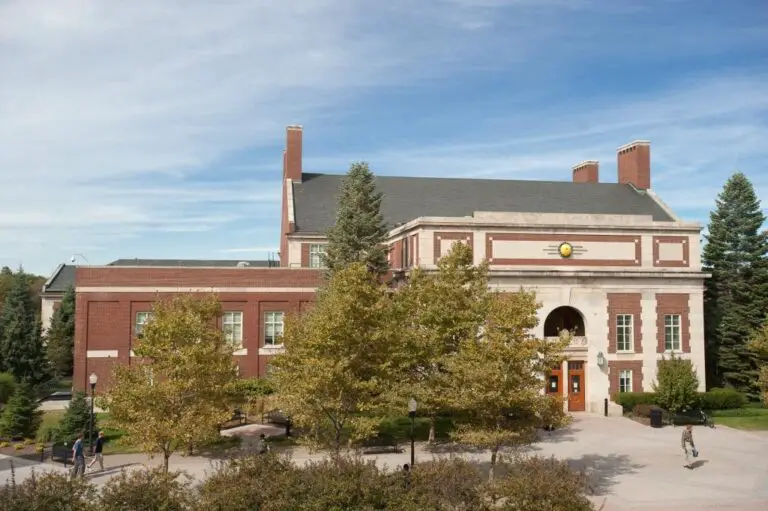 A rowdy "Cumberland Blues" follows this, with the Palestra crowd clapping along joyously before an emotional and well harmonized "Candyman" that settles things back down once more. The first ever performance of "Truckin'" in Upstate New York comes next, as the Dead show off another new tune that will go on to become a classic. Although it doesn't beget much of an extended jam, there's some fun musical interplay between Garcia and Pigpen before another manic drum-heavy section that signals the beginning of "The Other One." However, after an extended opening sequence, it's a shortened "Other One" as the band quickly shifts gears and jumps into "Saint Stephen" after just one verse. Before "Stephen" is even finished, a noticeable "Not Fade Away"-like drum beat picks up, so it's no surprise that they launch into that next. This kickstarts a truly vintage "Not Fade Away" > "Goin' Down The Road Feeling Bad" > "Not Fade Away" sequence that has both the Dead and the Rochester crowd fully engaged.
As if that weren't enough already, the set goes on afterwards as a bluesy shuffle starts up, clearing the path for Pigpen, with harmonica in tow, to take center stage once more for "King Bee." The marathon set then finally comes to a close with a rousing "Casey Jones." The Dead are then able to get their comrades from Jefferson Airplane out for a second set that's short on songs but long on blues-infused psychedelic improv. It begins with a cover of "All Over Now," a song popularized by The Rolling Stones. Jorma Kaukonen, who plays the entire set, steps right up and delivers a jaw dropping guitar solo with what sounds like Garcia on the pedal steel guitar and Weir belting out the vocals. A fun, short little "tuning" jam takes place afterwards before they jump into another cover, this time a ripping take Chuck Berry's "Around & Around."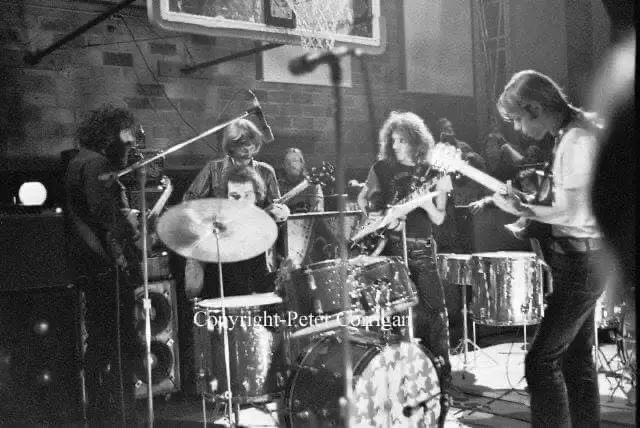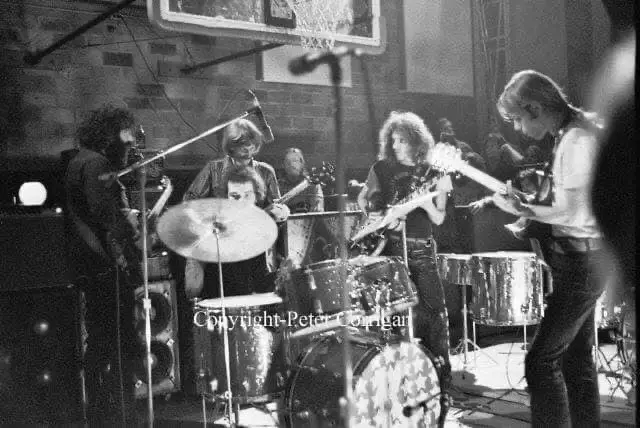 Then the band just jams out for a while, with Koukanen and Garcia playfully trading guitar riffs back and forth. The rhythm section is locked in and it makes for one of the more enjoyable portions of this show as the West Coast-based musicians deliver their brand of psychedelic rock to an eager East Coast auditorium. It's also probably one of the reasons that this sit-in has been dubbed one of the ten best ever with The Grateful Dead, per Rolling Stone.
As the jam progresses, Jack Casady joins in on bass as the music begins to take some structure. The group then goes through two verses of "Darling Corey," a traditional song that Pete Seeger, among others, have recorded. This is just quick thought though, as the structure quickly devolves and soon dies out completely. After some extended tuning, the ensemble launches into another extended jam, now with dueling basses to go along with three guitars. They bounce and move from one loose melody to another, never stopping for too long. At one point, a jam reminiscent of a souped up "Cumberland Blues" seems to take place. "Uncle John's Band" then closes out a lengthy night of Grateful Dead in Rochester, highlighted by a monumental sit-in from members of Jefferson Airplane.
View this and more Grateful Dead shows from across the years in New York State with our interactive map below!
Grateful Dead The Palestra at University of Rochester – Rochester, NY 11/20/70
Set 1: Cold Rain And Snow , Me And My Uncle, Next Time You See Me, China Cat Sunflower > I Know You Rider, Sugar Magnolia, Friend Of The Devil, Mama Tried, Good Lovin' > Drums > Good Lovin', Cumberland Blues, Candyman, Truckin' > The Other One > Saint Stephen > Not Fade Away > Goin' Down The Road Feeling Bad > Not Fade Away > I'm A King Bee, Casey Jones
Set 2: It's All Over Now, Instrumental > Spring Song Tuning > Around And Around, Jam > Darling Corey > Jam > Tuning > Space Jam, Uncle John's Band