With the Clifford Ball and their first massive festival now in the rearview mirror, Phish began their fall tour just two months later in Lake Placid, NY. Conveniently, the tour opener was scheduled for the day after the release of Billy Breathes, their sixth studio album which was recorded in Bearsville, NY earlier in the year.
This show would seem to serve as a celebration of that, with a whopping nine songs pulled from it for duty this evening. Combined with the usual tour opening gaffs, it doesn't make for the most free-flowing of shows in the world, but certainly offers more than a good glimpse of Phish at a time when they are skyrocketing in popularity while still trying to find ways to innovate and explore new musical paths. After two acclaimed shows at the Olympic Center last year, Phish would return for their third and final show at Lake Placid to date.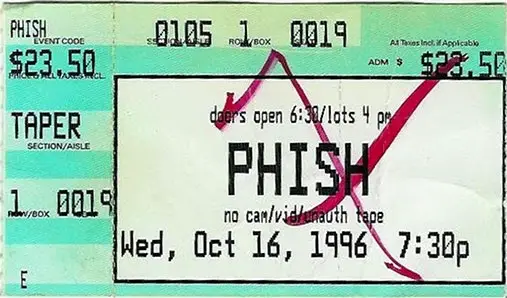 Accordingly, the show begins with the first of many selections from Billy Breathes in "Cars Trucks Buses." A feisty Page McConnell piano solo highlights this one and gets a serious round of applause from the Lake Placid crowd. This immediately gives way to the familiar ambient noise and iconic bass lick opening of "Down With Disease." Trey flubs a few of the early lyrics but still manages to nail his signature guitar riff before the band is off and running with a first set jam that stalls early before picking up speed instantly and coming to rousing climax.
After a standard run through of "Wilson," Jon Fishman cranks up the percussive intro to "Buried Alive" which yields another hearty Anastasio guitar solo. The tempo goes up even another notch with the juiced up "Poor Heart" that follows and is played to perfection. Then it's back to the Billy Breathes catalog with album's title track, which was also played in soundcheck before the show. McConnell, Anastasio and bassist Mike Gordon nail the complex vocal harmonies before going into the instrumental section that doesn't stray too far from the studio version.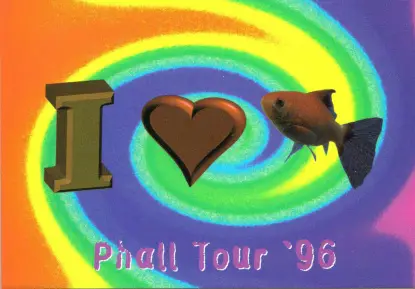 "Mound" and "Sample In A Jar," two traditional first set building blocks, are each played with precision, with the latter garnering another giant round of applause from the Lake Placid faithful. In addition to "Mound," the rest of the first set is peppered with more cuts from Phish's acclaimed Rift album like "It's Ice," which has a little trouble on the dismount, and the traditional "The Horse" and "Silent In The Morning" pairing. The "I think that this exact thing happened to me just last year" lyric in "Morning" is especially apt here, with two Phish shows occurring at this very same venue just eleven months ago, technically last year. And as it tends to do, "Character Zero" closes out the first set with its customary panache.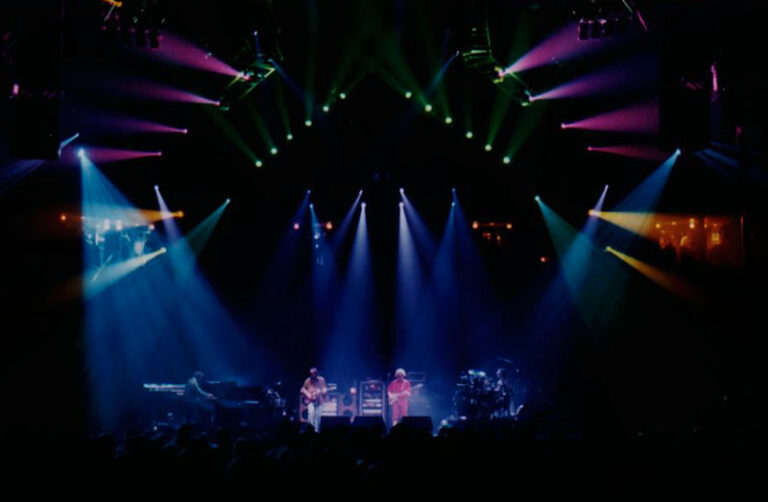 Tonight's second set begins with "Wolfman's Brother" which produces another mild jam that doesn't veer too far. This is succeeded by "Taste," another Billy Breathes tune that goes a little deeper and features some wonderfully dissonant guitar phrasing from Trey. Things then slow down tremendously as Mike Gordon leads the band through his contribution to the new album, "Train Song," only the fifth one ever performed at this point.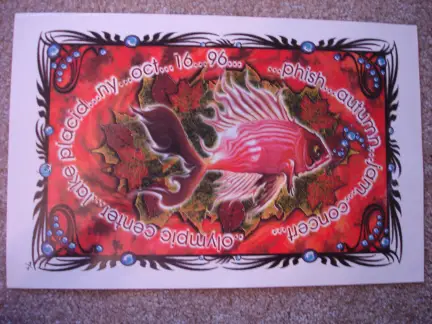 Phish then revs the Lake Placid engine back up with the opening licks to "Simple." This features, by far, the most exploratory improvisation of the night with another jam that has good intentions but never seems to really lift off the ground. An extended ambient-sounding section soon gives way to heavy drum and bass with Anastasio feverishly working his guitar's funky "wah" tone. Meanwhile, Page is rotating between organ fills and pounding on the piano before Trey jumps on his percussion kit that was on stage these days. As the lone extended jam of the evening, it failed to strike a chord with at least one attendee this evening.
That Simple is by far the most interesting song of the night, foreshadowing that it will be one of the top-tier jam vehicles for the rest of the year. But a large span of its 16 minutes are spent with Trey on his percussion kit, with Page switching between organ and piano to try to keep it afloat, unconvincingly. It's an example of the mini-kit as momentum-killer, and more broadly, of Trey's well-meaning but wrong-footed attempt at forcing band democracy.

Rob Mitchum
Phish then goes back to the Billy Breathes playbook in a big way with the three songs that follow, starting with the first ever performances of "Swept Away" and "Steep." Both go off without a hitch and at the explosive end of "Steep," the opening chords of "Prince Caspian" immediately begin. McConnell leads the way on this one with some thunderous play on piano early before it winds down. "Run Like An Antelope" then rears its head, much to the delight of the crowd, starting a vintage show-closing sequence. The band takes their time with this one and delivers a mesmerizingly dark jam that gradually gains intensity and a slew of audio effects before peaking.
"The Squirming Coil" has a few rough edges as well but is bailed out by its customary delightful piano solo ending from McConnell. And in a show full of original material, some of it brand new, Phish does throw one cover into the mix with a ferocious take on Chuck Berry's "Johnny B. Goode." This allows one last chance for Trey to lay down another few blistering runs on the fretboard and he takes full advantage. The encore for this evening should come as no surprise. It's "Waste," the ninth and final selection from Billy Breathes for the evening. With the tour opener now under their belt, Phish would then travel to Pennsylvania for two gigs before returning to Upstate New York in Buffalo for a show at Marine Midland Arena three days later.
You can listen to this 25th anniversary show at Relisten or Phishtracks.
Phish Olympic Center – Lake Placid, NY 10/16/96
Set 1: Cars Trucks Buses, Down With Disease, Wilson > Buried Alive > Poor Heart, Billy Breathes, Mound > Sample In A Jar, It's Ice, The Horse > Silent In The Morning, Character Zero
Set 2: Wolfman's Brother, Taste, Train Song, Simple > Swept Away > Steep > Prince Caspian, The Squirming Coil, Johnny B. Goode
E: Waste