You can expect a pop-up concert at Kemble Park near Utica College this Sunday, October 3, 2021. Nomadic Voices latest pop-up placemaking event fills the park with young singers, rappers, poets, musicians, dancers and more.
Utica College's DEI Collaborative wants this Cultural Showcase to bring the community together, by introducing students to diverse experiences to show off Utica's best. You'll be able to watch rapper Leeky XIV and R&B singer Nazzy Deloach along with many others, free of charge. You can never go hungry where there will also be a diverse amount of cultural foods from your favorite vendors.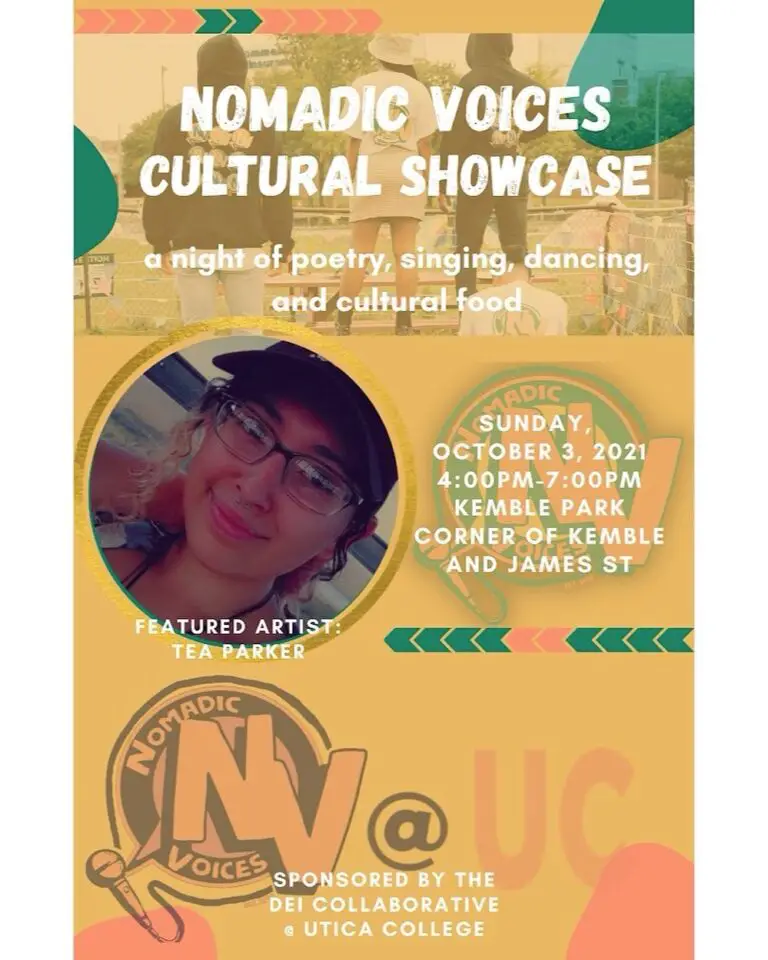 This will be one of our largest events to date and we will be showcasing some amazing local talent. I'm excited to connect the college community with the Cornhill community and give young performers a platform to shine.

Tabo Bo
Utica College's very own Mr. Tabo Bo inspired the idea, finally having the time now after COVID-19 to execute a realistic in person event. The goal is to have students immerse themselves in new environments for community engagement and more importantly to think of others while giving of themselves. The Diversity, Equity and Inclusion team came together for this event to help build the culture of Utica College as well as the greater Utica Community. under the leadership of a Utica Alum, Utica College is proud to provide an event from their very own students at Utica College, that is for the people by the people, ,
Kemble Park is located between Oneida, James and Kemble Streets. Street parking will be available between James and Kemble street. This event is free and open to the public.