As they say, California knows how to party and Super Bowl 56 in the Los Angeles Rams SoFi stadium will be bringing the city its largest festivities to date. Jay – Z and Roc Nation's partnership with the NFL to handle all the league's most important music events — including the halftime show — has resulted in what is possibly the most star-studded halftime presentation ever.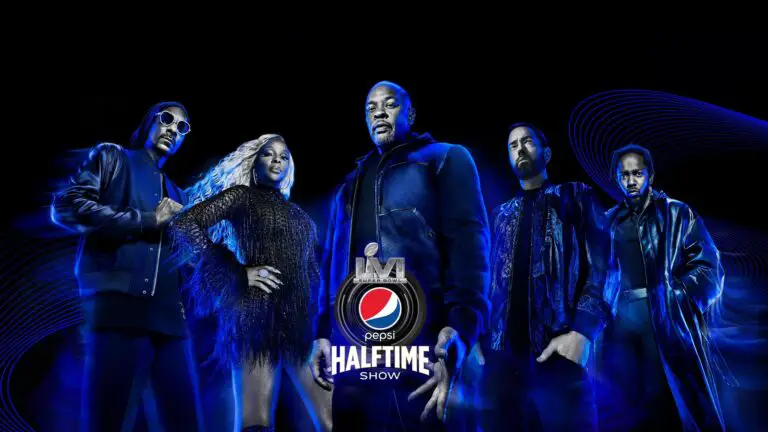 In unprecedented fashion, Roc Nation and the NFL have announced five headliners for the annual extravaganza. The show will feature iconic producer Dr. Dre, the highest-selling rapper of all-time in Eminem, The Doggfather, Snoop Dogg, one of the most influential rappers of his generation in Kendrick Lamar and the queen of R &B, Mary J. Blige. 
In a statement released with the news, Jay – Z echoed the sentiments. 
On February 13, 2022, at the Super Bowl, Dr. Dre, a musical visionary from Compton; Snoop Dogg, an icon from Long Beach; and Kendrick Lamar, a young musical pioneer in his own right, also from Compton; will take center field for a performance of a lifetime. They will be joined by the lyrical genius, Eminem; and the timeless Queen, Mary J. Blige … This is history in the making.
The quintet of legendary acts have amassed 43 Grammy wins and 154 nominations amongst them and with their close association (Dr. Dre has worked extensively worked with Mary J. Blige and mentored Eminem, Snoop Dogg and Kendrick Lamar musically, along with the Death Row ties between Mary J., Snoop and Dre) there should be plenty of chemistry on stage. They will be able to seamlessly perform each other's songs and have enough Billboard charting records to keep the crowd hanging on to every word. 
The opportunity to perform at the Super Bowl halftime show, and to do it in my own backyard, will be one of the biggest thrills of my career,

Dr Dre said in a statement
I'm grateful to Jay-Z, Roc Nation, the NFL, and Pepsi as well as Snoop Dogg, Eminem, Mary J. Blige and Kendrick Lamar for joining me in what will be an unforgettable cultural moment.
Super Bowl 56 will be held on Sunday, February 13, 2022, and will feature the winners of the AFC and NFC championships, with the hosting team a serious contender to appear in the big game.