Atlanta singer Faye Webster brought her I Know I'm Dangerous Haha tour to Burlington, VT on Friday, playing Higher Ground's Showcase Lounge. The Atlanta singer/songwriter released her album I Know I'm Funny Haha in June to critical acclaim. 
Accompanying Faye Webster on the tour, and putting meaning to the tour name, are Atlanta rap duo Danger Incorporated. The pair, composed of Boothlord and Louie Duffelbags, got the crowd hyped with heavy-beats hits like "Diamonds."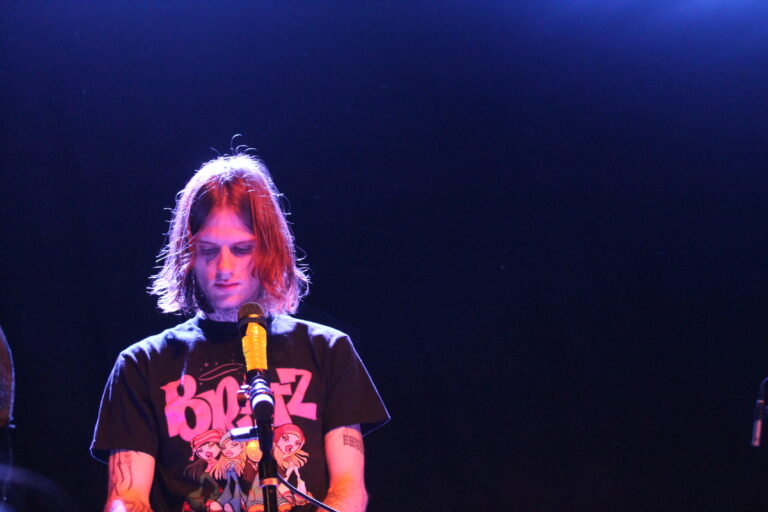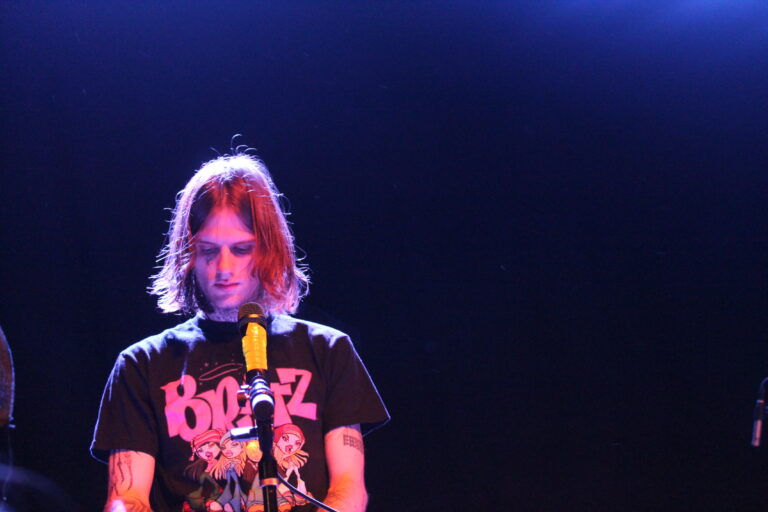 Though Danger Incorporated and Faye Webster couldn't belong to more different genres, their opening set felt fitting. Their mournful, introspective trap proved an apt opener for Webster's melancholy country. When Boothlord, Webster's partner, hops on an electric guitar, you can see why they may get along on. And from his DJ table, the perpetually stoic Louie Duffelbags' reverberating beats made the small venue feel enormous. 
"This next one's an emotional banger, so beware," Duffelbags warned before one song. But "emotional banger" could describe their entire repertoire: music for the lonely drive home from the club, when the bass still reverberates in your ears but bleakness starts to filter in.  Their latest single "Shut the F**k Up :,)" is a slow, thundering anthem with a simple message: leave me alone. Danger Incorporated's whispered tones match, in their own emo-trapper way, the laidback, woozy delivery that makes Faye Webster's music so special.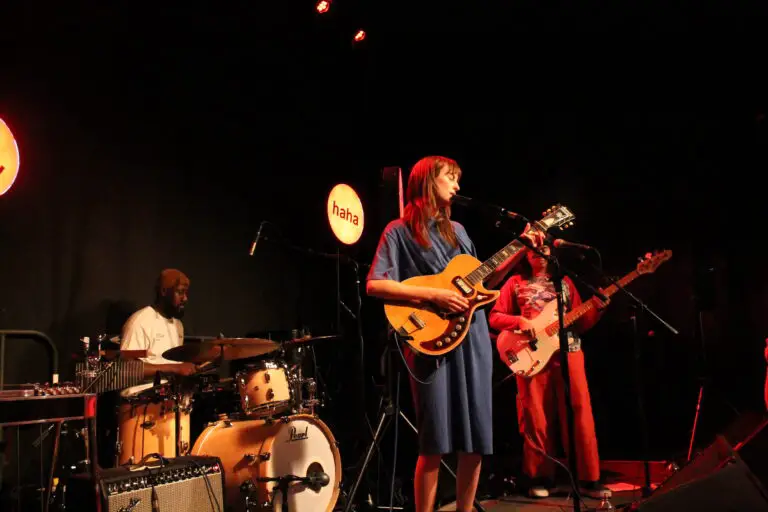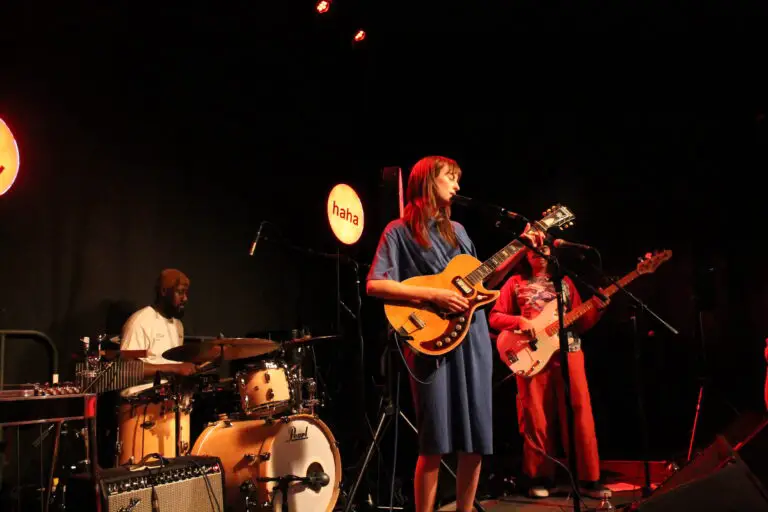 Before Faye Webster took the stage, a resounding chorus of "ha-ha's" played from the speakers; different voices, different intonations, but the same haunting laugh. Illuminated by bright red circles reading "haha" that also emblazon her latest album's cover, Webster played a stunning set to an enraptured crowd. From more upbeat anthems like "Cheers" to the breezy bossa-nova of "Kind Of," the set flowed into one river of emotion and light drums. 
The emotional depth and sense of wisdom in Faye Webster's music makes it easy to forget she's only 23. Her exceedingly casual onstage persona evokes youth. Interacting with the audience, she alternates between avoiding attention and extending audience conversation for moments. When a fan called out that they love her, she laughed shyly and mumbled, "That's sick."  But when an audience member called out, "What's that guy playing?" referring to Matt "Pistol" Stoessel expertly playing a pedal-steel guitar, Webster became noticeably excited by the question. She called for the crowd to make a pathway for the curious viewer.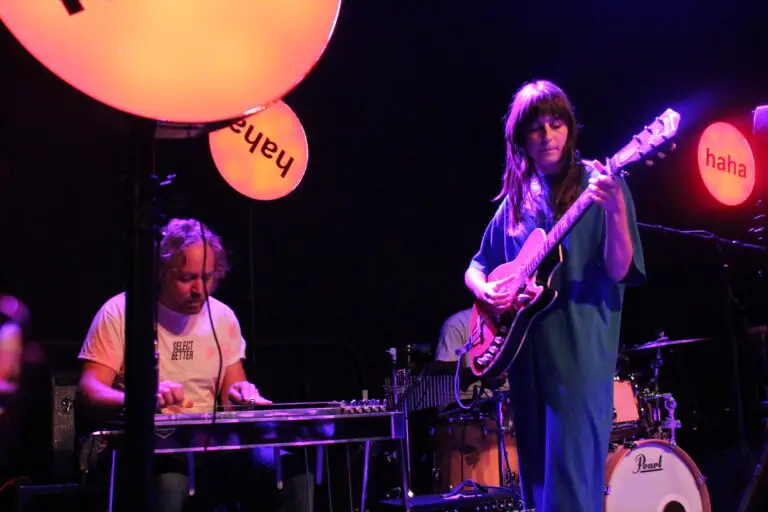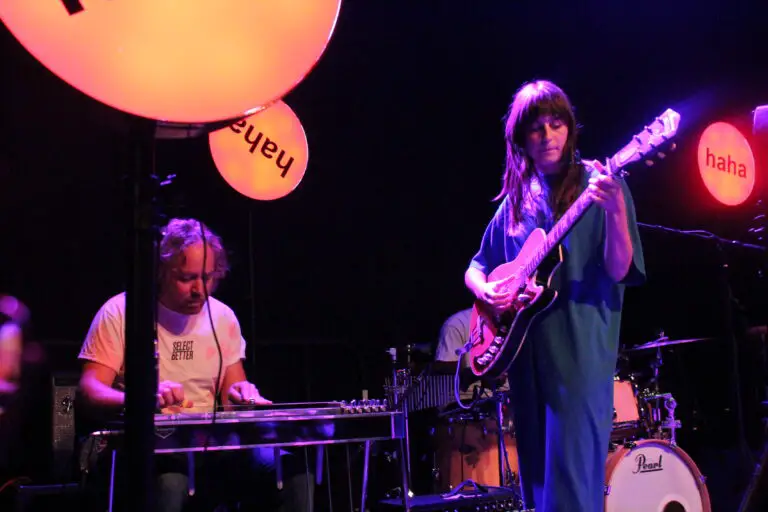 "Can you see it yet?" Webster called out, as Stoessel and bassist Noor Khan continued to lay down a groove. "It's a pedal steel. It's fucking sick." 
This old-soul, young-spirit quality is exactly what makes Webster's heart-achey alt-country feel so arresting. Her fascination with old-school country instruments, mixed with a taste for the soul-bearing lyricism of R&B, creates something totally new. At what other show could an emo-trap duo open for a band with a pedal-steel, and flow seamlessly together? This is music for a new generation.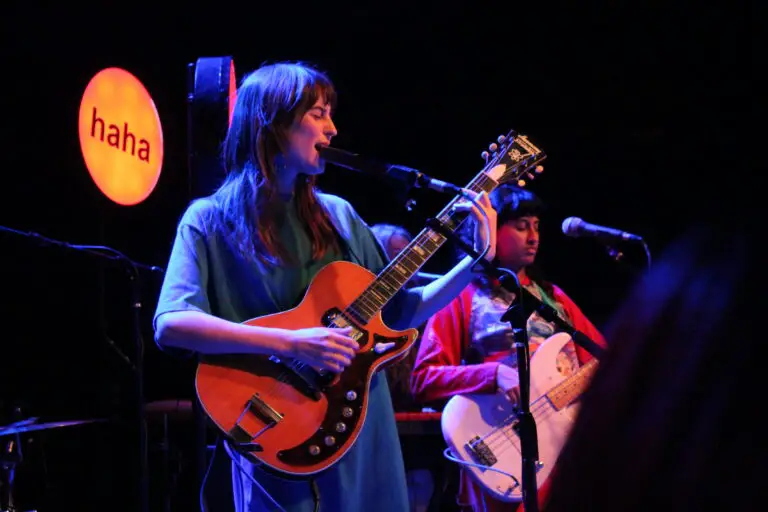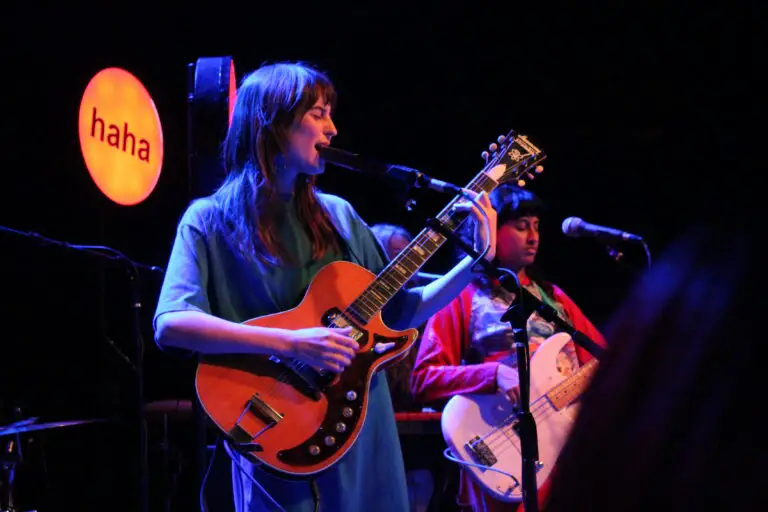 As melancholy as the material she works with is, Faye Webster's performance felt anything but sad. In fact, her singular, wavering voice and that mesmerizing pedal steel felt like a warm embrace. Webster is a friend who may not know you well but knows exactly what you're going through. 
"I've been getting really good at taking care of myself these past few years," Webster said at one point to thundering applause. And that night in Burlington, self-care was the name of the game. From Webster's constant onstage hydration to the brimming tears in audience members eyes, clutching each other to especially emotional tracks like "A Stranger" or beloved older track "Jonny," the set was restorative. If Webster's dazzling latest album came from an effort to care for herself better, her performance offered that care to the crowd.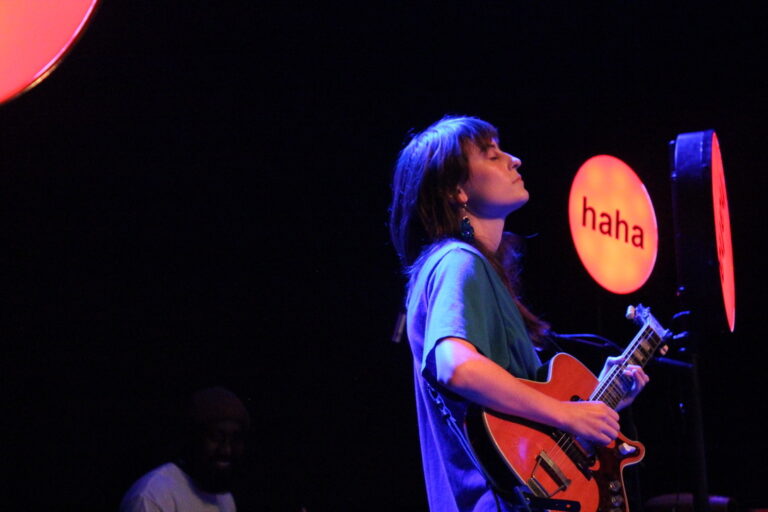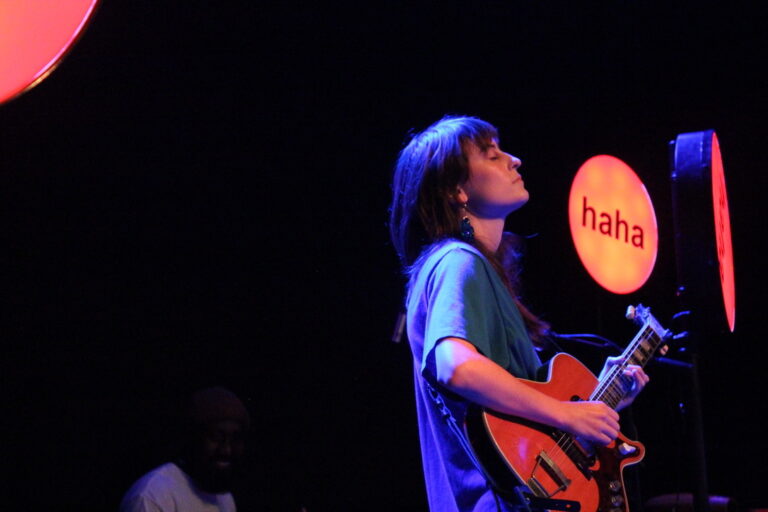 Faye Webster's East Coast tour will continue with an upcoming New York set at Governor's Ball on September 26. Watch her latest music video, for "Overslept" with mei ehara, below: