Thundercat brought his grooves to Higher Ground last Wednesday night, performing a jam-heavy set interjected with thoughtful musings on his friends, his passions, and his career. 
Known for his mind-bending bass riffs and soulful, high vocals, Thundercat brought an inventive, jam-heavy set elevated by his classic comedic flair. Playing to a mesmerized crowd, he encouraged the Ballroom to fall into the music the same way he does.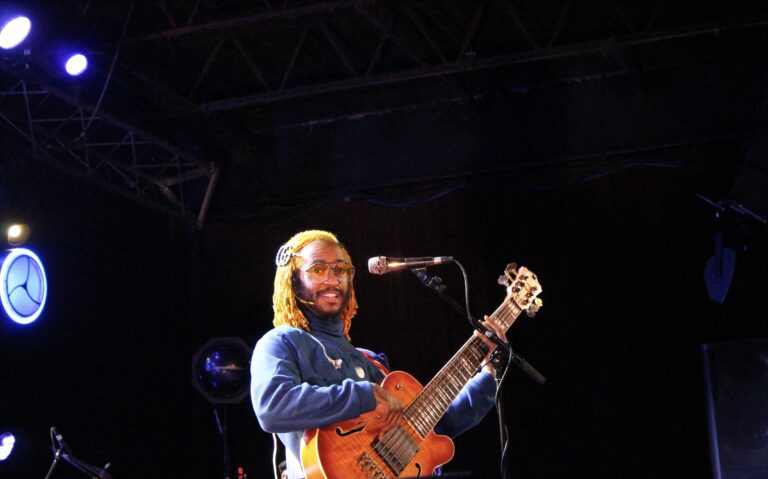 Compton producer Channel Tres opened for Thundercat, melding glitzy club beats with deep, emotive vocals. At first, Tres rose to fame crafting beats for hip-hop stars like Wale and Kehlani; now he's forging a name for himself. Although initially the crowd seemed underappreciative of his set (he deserved a Brooklyn Steel crowd), by the end he had converted fans jumping at the barrier. By the time he closed with the pulsating "Topdown," the crowd was screaming as he performed original choreography. At one point, he wiped his brow with a merch t-shirt, then tossed it into the crowd. 
"Hey, I'll sign it for you," he called out the lucky winner. "I mean you never know, I might be famous one day."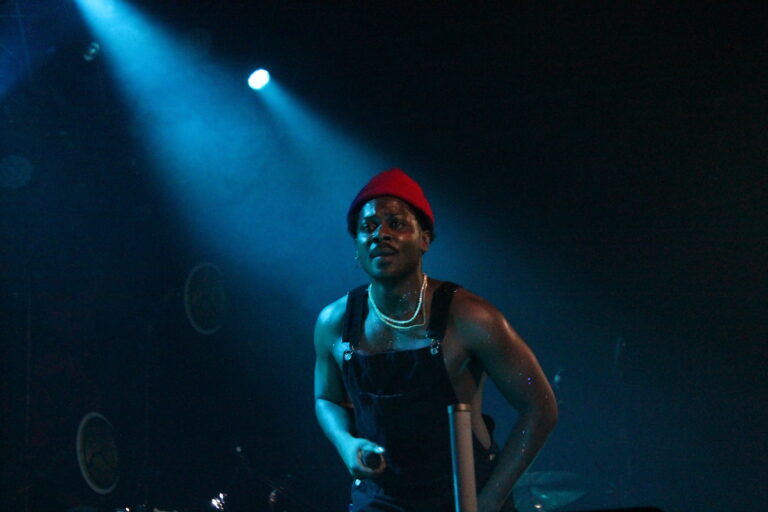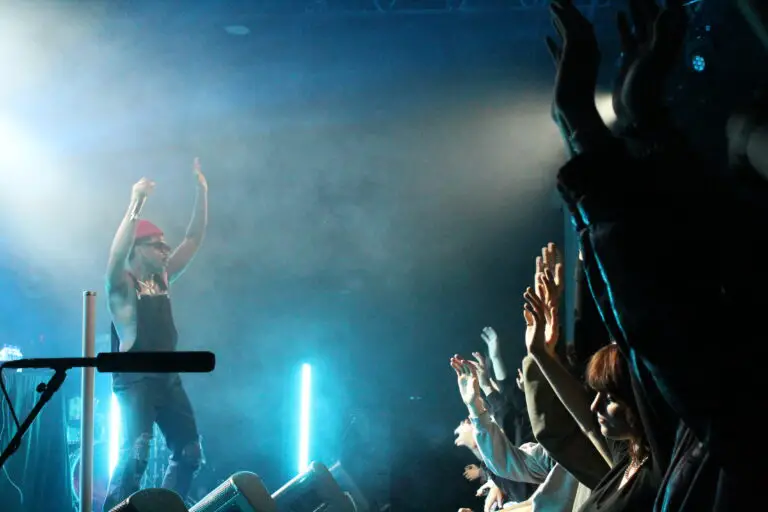 Thundercat's comical and outlandish style precedes him, and he did not disappoint when he took the stage in an oversize, sparkling Gucci barrette. Even more outsized than his style is his mythical skill on the bass guitar. Before he even stepped on stage, tour staff came out to carefully lay the instrument by his mic. 
"There it is," an audience member in the front row whispered in awe. "There it f*cking is."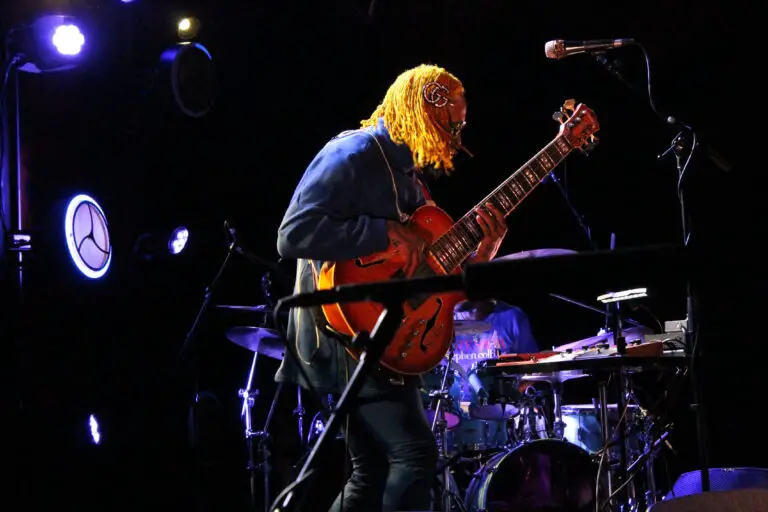 Throughout the show, Thundercat spoke continually about beloved friends and coworkers he's lost. Thundercat has often spoken about the pain of losing close friend Mac Miller to an overdose in 2018. That loss had a deep effect on the artist himself, and the formulation of his critically acclaimed latest album, 2020's It Is What It Is. Thundercat also shared stories of his childhood best friend, pianist Austin Peralta, who has since passed. As he dove into a racing rendition of "I Love Louis Cole," Thundercat credited Peralta with introducing him to the artist's music. 
"Mac, MF Doom, DMX, Austin… they changed my life," he said. "And I'm still here." The following performance was nothing if not a celebration of life. Afterwards, he performed "A Message for Austin," the track he wrote dedicated to Peralta, falling into an insane acid jazz jam session.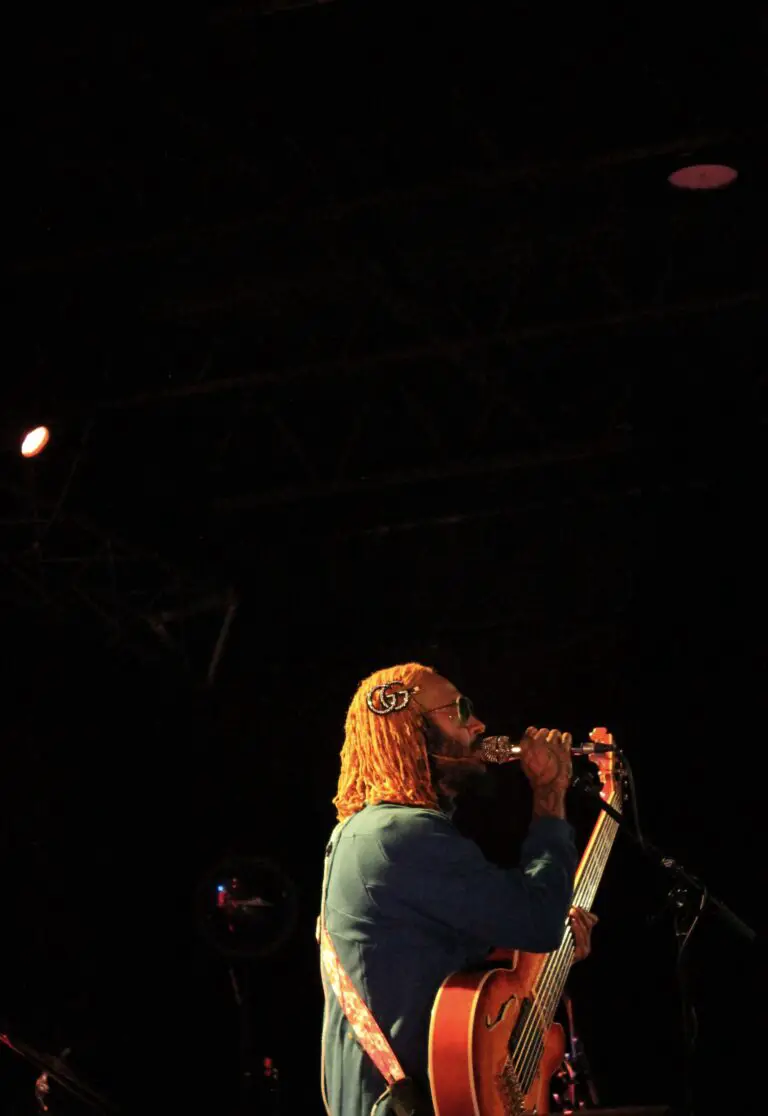 Thundercat's personality is defined by his passions, and he mused on them all: fashion, anime, his cat, Tron. He assured the crowd he's working on new music, though a wide berth of tracks from his extensive catalog, along with Flying Lotus and Knower covers. Mostly, he jammed, disappearing into the eyes of keyboardist Dennis Hamm and drummer Justin Brown. 
Thundercat knows his audience, and how long they've waited to see him; he gave fans a treat closing with crowd-pleasers "Them Changes" and "Funny Thing." Though he remained faithful to the hits, Thundercat still experimented. Tracks like "Nowhere," a Knower cover, and "Existential Dread," found him switching things up and sometimes even extending runs beyond the crowd's content. After all, as he playfully called out, many of them were still underage.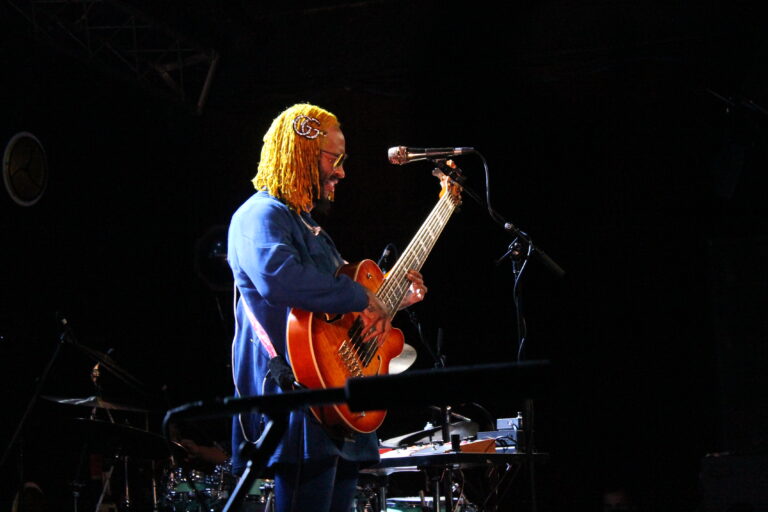 Thundercat's expressive, masterful skill on the bass translates well to storytelling, be it comedic or serious. His graceful hands, adorned with tattoos, fly as he describes a night out drunken of Jameson with friends or a scene from Death Note. Above all, he wanted to share pieces of himself with the crowd: music, stories and laughs.
"I know you guys know the power of music," he said to a cheer. That night, the power of live performance felt just as meaningful.