Once Upon a Time in Shaolin, the one-of-a-kind 7th studio album from the Wu Tang Clan, is in the hands of a new owner. Martin Shkreli, the previous proprietor of the covert album, had the project seized in 2018 and recently sold by the U.S. government as a part of a $7.4 million forfeiture judgement. 
Shkreli purchased the 31-track album in 2015 for a reported $2 million and subsequently began a public feud with Wu Tang's Ghostface Killah, threatening to erase his contributions to Once Upon a Time. 
The dishonored pharmaceutical executive known as "Pharma Bro" first came under public scrutiny for raising the price of the drug Daraphin — used to treat aids and cancer patients — from $13.50 to $750. He was later convicted of securities fraud and sentenced to seven years in prison, in a matter unrelated to his skyrocketing of drug prices. In essence, his prison sentence is a result of being "accused of repeatedly losing money for investors and lying to them about it, illegally taking assets from one of his companies to pay off debtors in another."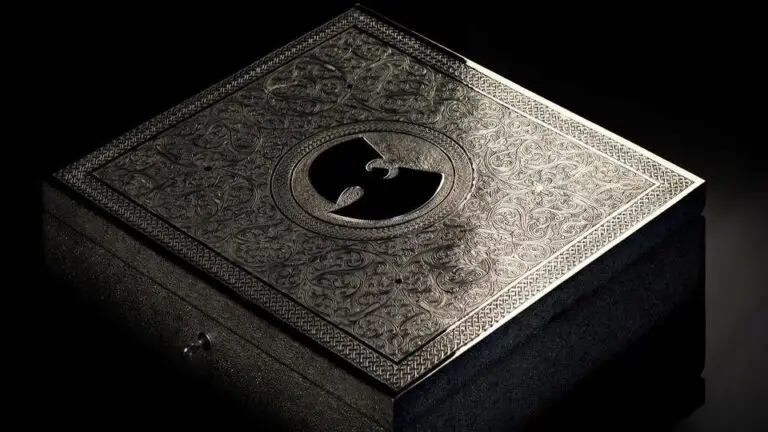 Shkreli's possession of a suis generis Wu Tang Clan album did not come without its own controversy. Initially intended as a one-off sale with the group wanting to bar public consumption of the album for 88 years. After it was announced that Shkreli who purchased the album, the group changed its tune and began vouching for the project to be heard by the masses. When Martin Shkreli was announced as the album's buyer, RZA announced most of the proceeds were donated to charity. 
The announcement was made by Jacquelyn M. Kasulis, the Acting United States Attorney for the Eastern District of New York.
Shkreli has been held accountable and paid the price for lying and stealing from investors to enrich himself. With today's sale of this one-of-a-kind album, his payment of the forfeiture is now complete.
While the buyer's identity has yet to be revealed, they are represented by NYC based lawyer, Peter Coolidge, who confirmed that he has indeed listened to the project.
It didn't disappoint at all. It was pretty reminiscent of the '90s stuff. The first album was really good. All the first solo albums were good, like, Return to the 36 Chambers, Liquid Swords, Ironman, Only Built 4 Cuban Linx, whatever," he said. "And then they did some albums after that, that were perhaps not their best work. But this is like, up there with the best stuff.
He later confirmed that the buyer was an entity and not an individual, and that they planned to reveal themselves and do a round of press in the next 30 to 60 days.