The small Catskills village of Athens is sharing a late summer concert series. The series, put on through the Athens Performing Arts Corporation (APAC) begins July 30 and runs every Friday until September 3.
The concerts will take place in Athens Riverfront Park from 7-9 PM. Admission is free and performances are rain or shine. The lineup boasts diverse acts and genres, from Led Zeppelin cover acts to blues, soul and Americana.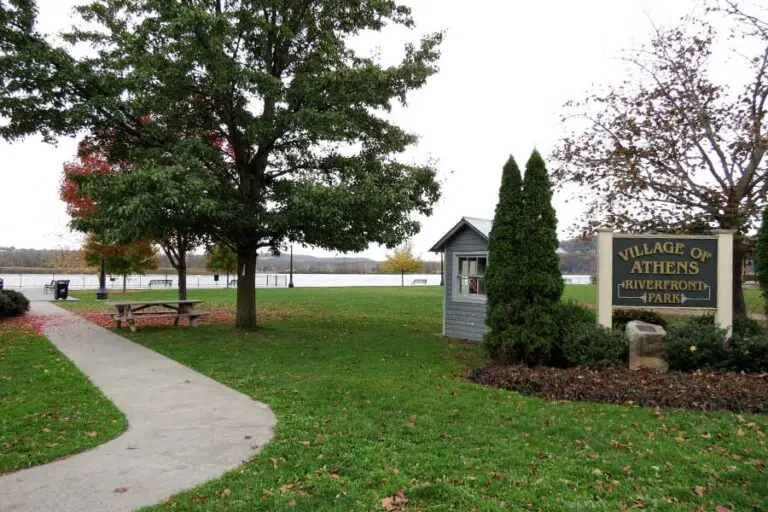 Located in Greene County, the village of Athens, located within the larger town of Athens, is home to just under 2,000 residents. The village has multiple sites listed on the National Register of Historic Places and sits scenically on the west bank of the Hudson River. Athens has an eclectic and artistic feel with residents passionate about sharing music and art.
Be sure to check out the concert series starting this Friday. The full lineup is below and APAC has been posting updates and information on their Facebook page.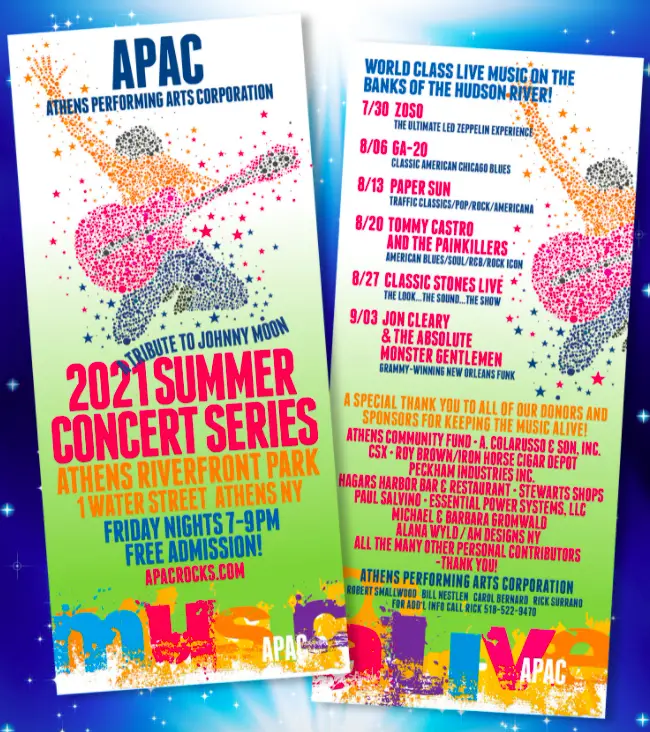 Village of Athens Summer Concert Series Lineup
July 30 – Zozo
August 6 – GA-20
August 13 – Paper Sun
August 20 – Tommy Castro and the Painkillers
August 27 – Classic Stones Live
September 3 – Jon Cleary and the Absolute Monster Gentlemen