Few bands have a relationship with the state of New York like the Grateful Dead. Outside of California, the Grateful Dead have performed more shows in New York than any other state.
With 309 unique shows performed across the Empire State in a 28 year span, beginning at Tompkins Square Park on June 1, 1967, the Grateful Dead made New York a home away from home, with venues of all sizes welcoming them during their career.
Over the past few years, NYS Music has looked back on some of these shows, whether they be archival releases, or an iconic show worthy of a closer look. In 2020, we began to look intently at the history of the Grateful Dead in the Empire State, and in doing so, discovered some overlooked diamonds in the rough.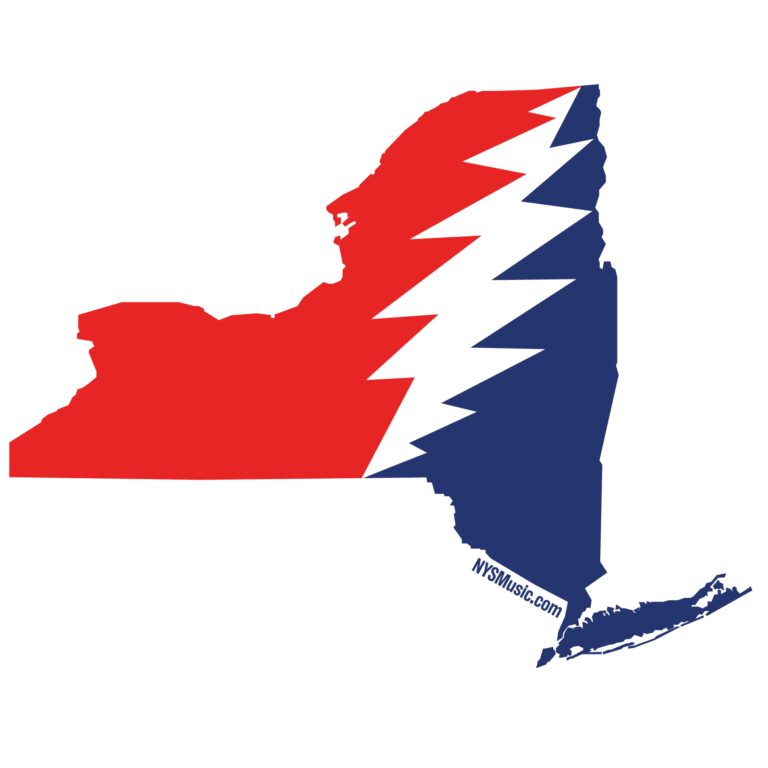 While performances at Madison Square Garden, The Knickerbocker Arena and Barton Hall garner the glory, there are shows that are equally compelling which we took a second look at. Whether the performance was in The Bronx, Alfred State, Oswego, Glens Falls, Lake Placid or Watkins Glen, each show gets a thorough analysis, with first-hand accounts and memorabilia, as well as audio and/or video of each performance.
We've taken all these articles that examine the long history of the Grateful Dead in New York State, as well as Jerry Garcia's solo and JGB performances, and created an interactive Google Map that allows you to observe the history of the Grateful Dead in New York. You can find info on each of these shows (were you there?), and dive into shows you may or may not have known about.
With more than 300 shows to include in this series, we so far have looked at more than 50 of these shows, all searchable in the map below. More will be added each month as we continue looking at the Grateful Dead and their history in NY.
We welcome Section 119 as a sponsor for our Grateful Dead in New York series. Section 119 takes you from beachfront to stage front with the highest quality merchandise celebrating the Grateful Dead. Shop for a variety of officially licensed clothing and accessories including Grateful Dead board shorts, polos, button-down shirts and more at Section119.com.