Folk singer Judy Collins has released her newest project, a podcast series called Since You've Asked, named after her 1977 single of the same title. The podcast's first episode aired on July 8 with guest Julia Cameron.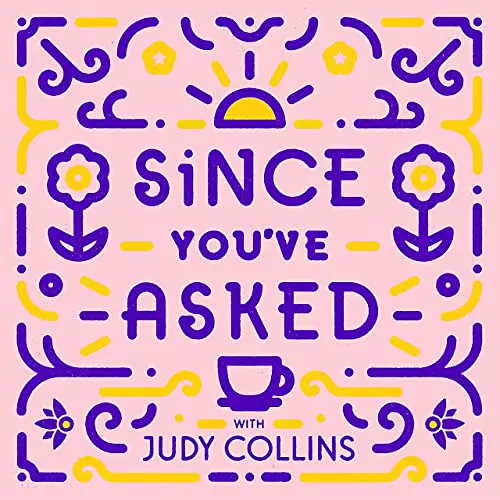 Collins began her musical career in the early 1960s playing folk music in clubs around Colorado and Connecticut. She is known for covering crucial protest songs of '60s, like Bob Dylan's "Mr. Tambourine Man" and being an multi-faced public activist. She made her way to Greenwich Village and released her first album A Maid of Constant Sorrow in 1961. Collins worked with iconic musicians throughout her career, including Stephen Stills, Randy Newman, and Joni Mitchell.
Collins was nominated for one Academy Award for co-directing the film Antonia: A Portrait of the Woman as well as six Grammy Awards for "Best Folk Performance." She won one Grammy with "Both Sides Now" and has multiple Gold and Platinum Record certifications.
Collins is just as active in her career today, releasing over 15 live albums and EPs since 2000. With her podcast, Collins aims to use her honest and upfront personality alongside her personal experiences to host riveting conversations with public figures and fellow musical artists. She has most recently shared a discussion with best-selling author Julia Cameron, best known for her self-help book, The Artist's Way. 
In the episode, Collins and Cameron discuss the struggles and joys of sobriety, communicating with those that have passed on, Cameron's relationship with director/actor Martin Scorcese, and "starter husbands."
The podcast series is expected to continue into this fall. New episodes debut every two weeks and past episodes are available to stream on Simplecast.
Since You've Asked – Episode Schedule:
July 8: Julia Cameron
July 22: Jeff Daniels
August 5: Ben Harper
August 19: Pat Allerton
September 2: TBD 
September 16: TBD 
September 30th: TBD 
October 14th: TBD