After a successful return to the stage at Peach Music Festival, TAUK is set to hit the road and headline their own shows for the Chaos Companion Tour, as the world starts to open up again. Starting with the Resonance Fest, and Borderland Fest in September, fans can listen to the band's new and old releases, including their newest single "Moon Dub," out now.
With new music and new energy, the band can't wait to return to live shows like never before. "We've been missing live music just like everybody else and are itching to get back on the road," shares guitarist Matt Jalbert. "This whole experience gave us some time to step back and really gain a whole new perspective on just how lucky we are to do what we do and share it all with unreal fans."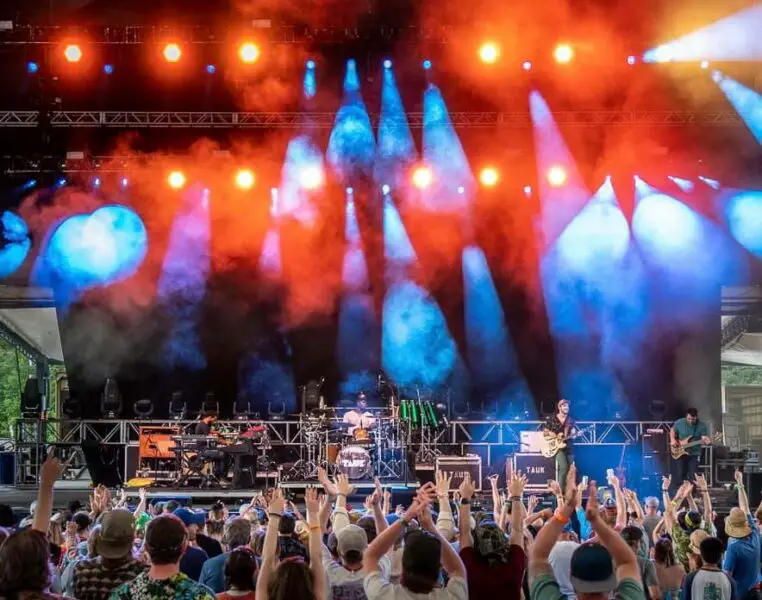 This first part of the country long tour kicks off with Resonance Music & Arts Festival in Masontown, WV over September 16th & 17th, followed by a performance at Borderland Music & Arts Festival in East Aurora on September 18th. TAUK will then hop along the east coast, hitting Pawtucket, RI, New Haven, CT, and Brooklyn, (the latter with Paris_Monster), before heading down south for plays in Asheville, NC, Atlanta, GA, Indianapolis, IN, Covington, KY and more. The band will then make their State Theatre debut on Halloween in Falls.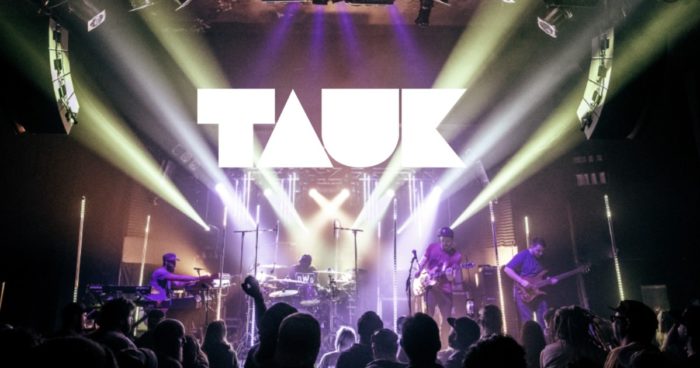 Don't miss out on TAUK on tour. An all-instrumental combination of progressive rock, hip-hop and jazz offers a unique blend and sound to their listeners. Inspired by classic sci-fi like Blade Runner and Ex Machina, TAUK's ability to combine melodic fusion with pop sounds is sonically adventurous, and emotional. A full list of dates can be found below. Keep up with the band on their official Facebook & Instagram, and listen now on Spotify & Apple Music.
Their most recent studio album Shapeshifter II: Outbreak, offered an interesting look at artificial intelligence and its potential to upend our world. Containing a sense of tension and cinematic mood, it proved to be an album that's both thought provoking and soothing.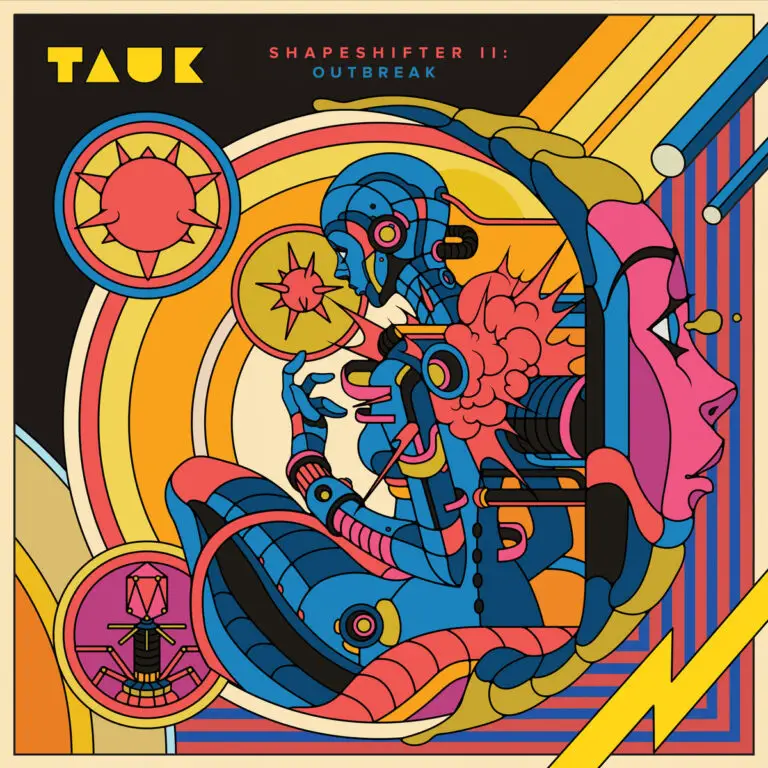 Longtime friends and TAUK members Charlie Dolan, Matt Jalbert, and A.C. Carter formed their first band in seventh grade. After playing together in various projects, the three added Issac Teel to the band, creating the final lineup. Since then, TAUK has appeared at festivals like Electric Forest and Bonnaroo, and earned acclaim from major outlets like the Washington Post, who praised TAUK for "creating a hard-charging, often melodic fusion that—thanks to a penchant for improv—offers limitless possibilities."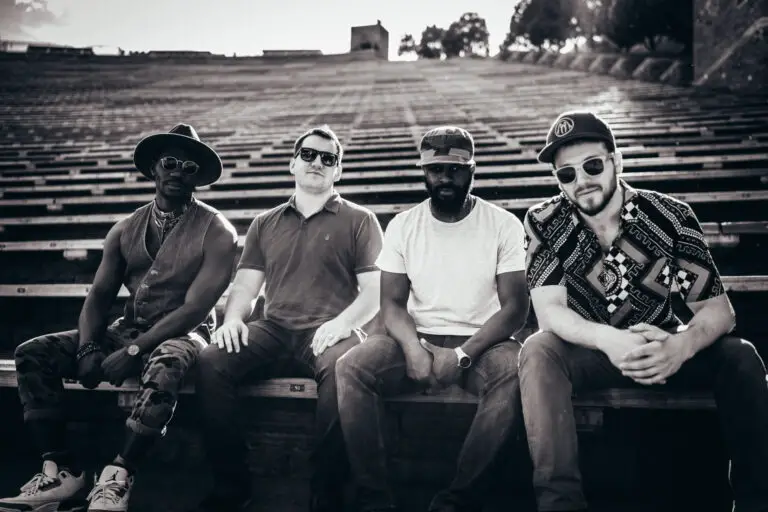 TAUK Chaos Companion Tour Dates
Aug. 13 – Atlantic City, NJ – Sound Waves @ Hard Rock Hotel & Casino, featuring special guest Robert Randolph for a Beatles vs Hendrix set with BoomBox
Sept. 16 & Sept. 17 – Masontown, WV – Resonance Music & Arts Festival
Sept. 18 – East Aurora, NY – Borderland Music & Arts Festival
Sept. 30 – Pawtucket, RI – The Met
Oct. 1 – New Haven, CT – Toad's Place
Oct. 2 – Brooklyn, NY – Brooklyn Bowl (with Paris_Monster)
Oct. 8 – Martinsville, VA – Rooster Walk Reunion Music Festival
Oct. 9 – Asheville, NC – The Orange Peel
Oct. 12 – Oxford, MS – The Lyric Oxford
Oct. 13 – Little Rock, AR – Rev Room
Oct. 19 – Jackson, MS – Duling Hall
Oct. 20 – Huntsville, AL – Sidetracks Music Hall
Oct. 21 – Birmingham, AL – Saturn
Oct. 22 – Tuscaloosa, AL – Druid City Music Hall
Oct. 23 – Atlanta, GA – Variety Playhouse
Oct. 26 – Indianapolis, IN – HI-FI
Oct. 27 – Covington, KY – Madison Theater
Oct. 28 – Memphis, TN – Railgarten
Oct. 29 – Nashville, TN – The Basement East
Oct. 30 – Charlottesville, VA – Jefferson Theater
Oct. 31 – Falls Church, VA – The State Theatre
Tickets for their Fall 2021 tour are on sale now.