In normal times, music fans in Rochester would be finishing off another Jazz Festival, a nine-day smorgasbord of musical delights. However, for the second straight year, the city is bereft their biggest live music week and all the discoveries that come with it.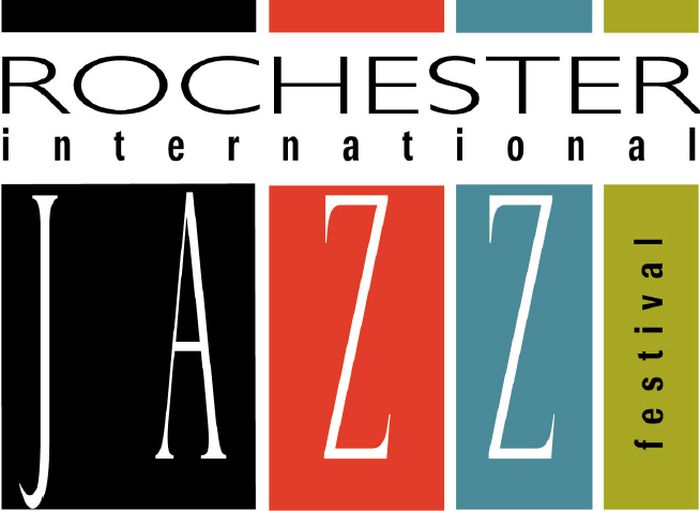 Despite the shutdowns, artists still managed to put out some incredible music last year, the Rochester International Jazz Festival alumni among them. So while we sit and wait until the festival returns in 2022, let's take a look at what ten of our favorite RIJF discoveries released in 2020.
The Made in UK Series brought this trio across the pond in 2016 and we've been digging them ever since. With Captured Spirits, saxophonist Jordan Smart, pianist Nick Smart and drummer and percussionist Jesse Barrett build on the sound they've been evolving with each release, adding in more electronic influence.
Kat Edmonson enchanted us at the festival both in 2013 and 2015 and she ratchets up the magic in her latest release, Dreamers Do, which reimagines music from the Disney canon to incredible effect. You'll never want to hear the originals again. Watch out for a guest spot from fest-alum Bill Frisell.
Another trio brought in by the Made In U.K. series, Gogo Penguin made their stateside debut at the festival in 2015 and then returned to wow us again in 2018. The mostly acoustic piano trio has always injected some electronic influence, increasing it with each release. It comes even more to the fore on last year's self-titled release, though the wordless melodies are still as catchy as ever.
In the last festival staged, back in 2019, no band wowed us quite like Girls in Airports. The Danish quintet moved through "ethereal soundscapes, intense evil marches and organ-rich spacey grooves, mixing in infectious rhythms and melodies," and it's more of the same on 2020's Dive, a must-listen.

Sometimes the much-beloved International aspect of the festival brings otherworldly sounds. Other times it shows off the inescapable influence of American music. Another fest-alum out of Denmark, Ibrahim Electric exemplifies the latter, exploring the organ-trio oeuvre (and well beyond) with aplomb on the aptly-named Time Machine.
Ukrainian quartet DakhaBrakha had the Big Tent venue in awe during their 2017 appearance. A blend of traditional ethnic folk music with varied and at times avant-garde influences, the music complemented their colorful quasi-traditional garb. It was an expansion of most of the audience's musical universe for sure. Alambari touches on almost everything that made their performance so thrilling, minus the visuals of course.
Every Rochester International Jazz Festival boasts at least a handful of badass funk outfits that invigorate the generally staid crowd into a dancing frenzy. Seattle's Polyrhythmics were just one band and with their latest, Man from the Future, they have us hoping for a return visit soon. This thing cooks!
Matt Wilson (2002, 2003, 2007, 2011, 2018)
One of the most frequent visitors to the festival, NYC-based drummer Matt Wilson always brings something a little different. When we last caught him in 2018 it was pure joy mixed in with some serious statements on politics and humanity. Likewise on last year's Hug, you might not find a happier jazz track than the title cut, while "Space Force March/Interplanetary Music" takes an overt but fun political turn.
A decade ago the young Swedish guitarist, Samuel Hallkvist, really caught our attention. And with last year's Epik, Didaktik, Pastoral he proved he's only improved with age. It's impressive and compelling set of adventurous avant-garde jams.
We'll close this out highlighting another artist from England. More than any of the previous in the list, saxophonist Nubya Garcia has shapeshifted the most. When we saw her in 2019 she blew us away with her fiery playing and mind-expanding jazz compositions. With SOURCE she has broken free from the jazz shell to produce something uniquely brilliant that has been met with widespread critical acclaim and commercial success. If you haven't already, definitely give this one a listen.