Jess Novak, winner of Best Pop Artist at the 2021 SAMMY Awards, is out on the road this summer across Central New York. But first, she has "The Joke" to share with you.
With Joker inspired song lyrics and an accompanying music video where Novak channels Harley Quinn, "The Joke" creates Novak's own version of the super villain – sweet, yet angry, with a custom jacket by Adirondack Ink – allowing the singer to step outside herself as she got into character.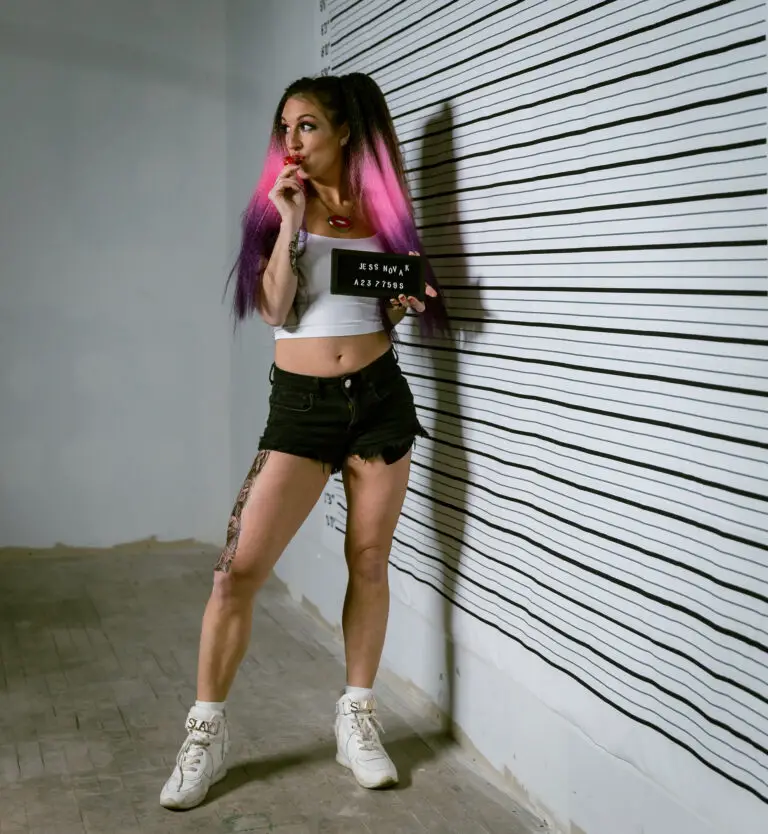 Written and recorded by Jess Novak and The Jess Novak Band at Hobin Studios in 2020 and filmed by DripNetwork and Lights on Fayette in 2021, "The Joke" captures her love of music videos and the inspiration drawn from the film.
A huge music video nut when I was a kid, I had wanted to make music videos for a living. I love the idea of telling a whole story in five minutes using a song. It's always thrilled me. In the past we've made really fun videos, but this is the first that really tells a story and I couldn't be happier about it.

Jess Novak
Setting out to make a video that goes deeper, and teaches people about the world and themselves, "The Joke" was shot at Lights on Fayette in their new warehouse on West Fayette Street in Syracuse, where they plan to hold more photo and video shoots, record music and hold live performances.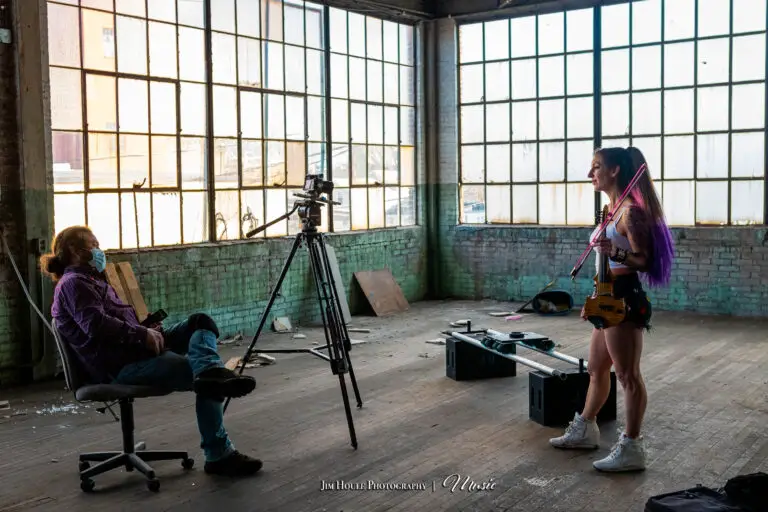 The concept came directly from the lyrics and was something Novak had in her head since she wrote the song. Moved by the origin of the classic supervillain, she had begun writing lyrics for the song before she left her second screening of the film. 
My mom always said when I was growing up that the villains were her favorite part of Disney movies because they had more depth, more story – and it took a long time for me to understand that. Joker really proved it.

I appreciated that movie because it not only provided an alternate perspective, but it made me root for the bad guy, which I found fascinating. It also touched on the subject of mental health, which I feel is often skirted around in mainstream entertainment. Artists talk about it, but they don't dive so deeply into it because it's scary and almost taboo. But Joker took it head-on.

Jess Novak
The lyric "I hope that my death, it makes more sense from my life" is a direct draw from the movie, one that connected with Novak.
I really hoped the movie would make people see that people who are "bad" or do "bad things" are really just a product of their environment, which is what this song is saying, too. We place too much blame, or in reverse, pride, on people when really, they are just formations of their upbringing and situation."

Jess Novak
For the music video, Novak's concept has drawn out a storyboard and then the team took it from there, altering it to make the video more like a movie, with action scenes and a short plot. Starting with Novak as the villain, her boyfriend splits and leaves her to deal with the cops. Betrayed, she chooses to stand up, get out of the handcuffs and wreak havoc. This theme is explored on the album Standing Now, that "The Joke" is featured on.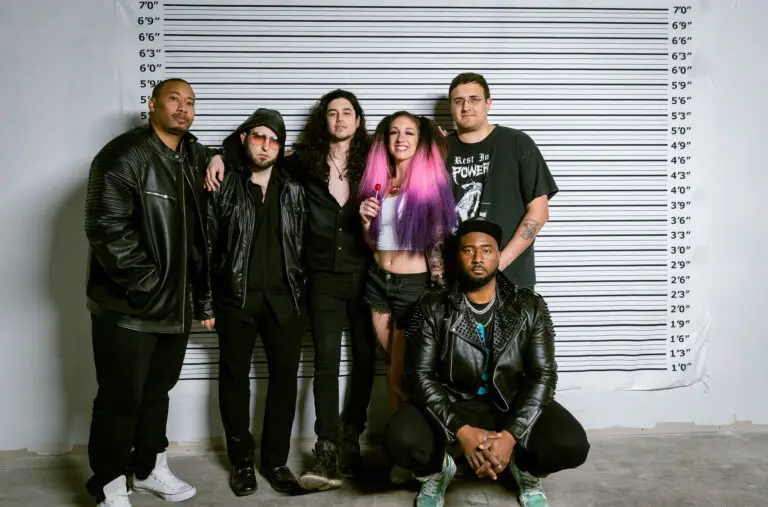 Novak is already talking about the next video with the same team for a song they are currently recording, "Devil's Walk", a follow-up to her 2016 song "Counting on Love." Look for this video and more this fall from Jess Novak. 
The Jess Novak Band members featured in "The Joke" video include Novak, Byron Cage, Anthony Saturno, Nick Fields, Gavin George and Jabare Mckinstry. "The Joke" was directed by Mac Cushing and edited by Bryan Wolcik.

The latest album from Jess Novak Band, Standing Now is available here and you can watch "The Joke" below. Pre-order her new album A Thousand Lives here.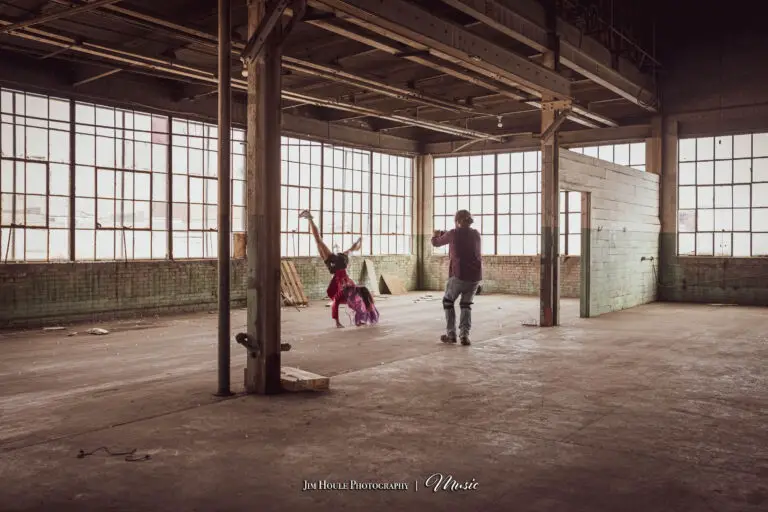 For the summer, you can catch her solo, duo or full band performances across Central New York.  
Jess Novak Summer 2021 Tour Dates
June 29 – Great Northern Mall Food Truck Fest – Clay, NY – 6 p.m. – DUO
June 30 – The Taste Smokers – Bethlehem, PA – 8 p.m. – SOLO
July 1 – Tiki Island – Baldwinsville, NY – 6 p.m. – SOLO
July 2 – Homer Hops – Homer, NY – 6 p.m. – DUO
July 3 – Middle Ages – Syracuse, NY – 4 p.m. – JNB
July 4 – Steamers – Oswego, NY – 3 p.m. – DUO
July 8 – Heritage Hill – Pompey, NY – 6 p.m. – JNB
July 9 – Rome Summer Concert Series – Rome, NY – 7 p.m. – DUO
July 12 – Northside Bar and Grille – Surf City, NY – 6 p.m. – TBD
July 18 – Willie's Chop Shop – Sylvan Beach, NY – PIRATE'S WEEKEND – 2 p.m. – DUO
July 22 – Meier's Creek – Cazenovia, NY – 6 p.m. – SOLO
July 23 – Gibby's – Oswego, NY – 7 p.m. – SOLO
July 24 – Skaneateles Brewery – Skaneateles, NY – 3 p.m. – DUO
July 25 – Concerts on the Waterfront – Sackets Harbor, NY – 3 p.m. – JNB
July 28 – Alex's on the Water – Oswego, NY – 6 p.m. – SOLO
August 4 – Perseverance Park – Syracuse, NY – 12  p.m. – NOVAK/SATURNO
August 5 – La Parrilla – Oswego, NY – 6 p.m. – NOVAK
August 7 – McConnellsville Golf Club – Blossvale, NY – 7:30 p.m. – NOVAK
August 7 – Lukins – Utica, NY – 10 p.m. – LAST CALL KINGS
August 8 – The Nest – Tully, NY – 5 p.m. – DUO
August 10 – Farmers Market – Clinton Square, Syracuse, NY – 11:30 a.m. – NOVAK
August 12 – Heritage Hill – Pompey, NY – 5 p.m. – NOVAK
August 13 – Stinger's – Manlius, NY – 6 p.m. – NOVAK
August 14 – Private Event – SAFE WORD BAND
August 15 – Willie's Chop Shop – Sylvan Beach, NY – 2 p.m. – NOVAK
August 16 – Levitt AMP Music Series – Utica, NY – 6 p.m. – JNB
August 18 – The Preserve at 405 – Syracuse, NY – 6 p.m. – DUO
August 19 – Duskees – Phoenix, NY – 6 p.m. – NOVAK
August 20 – Canale's – Oswego, NY – 7 p.m. – DUO
August 21 – Private Event – DUO
August 22 – Steamers – Oswego, NY – 3 p.m. – JNB
August 24 – New York State Fair Experience Stage – Syracuse, NY – 2 p.m. – JNB
August 25 – Alex's on the Water – Oswego, NY – 6 p.m. – NOVAK
August 26 – Hops Spot – Clayton, NY – 6 p.m. – NOVAK
August 27 – Bellevue Country Club – Syracuse, NY – 6 p.m. – NOVAK
August 28 – Clinton Music and Arts Festival – Clinton, NY – 3 p.m. – NOVAK
August 28 – Tiki Island – Baldwinsville, NY – 7 p.m. – JNB
August 29 – Panther Pub – Allamuchy, NJ – 5 p.m. – NOVAK