The Turning Stone Resort Casino Showroom in Verona is undergoing an electrifying renovation in anticipation of the return of live events. Turning Stone surveyed 30,000 guests and found that the majority of guests simply cannot wait to attend live music events post-COVID.
The results are especially exciting for Turning Stone as it is an award-winning destination for live entertainment in the state of New York.

After surveying more than 30,000 guests, Turning Stone found that 92% of respondents miss attending live entertainment and events, 76% are looking for live events in intimate venues (less than 1,000 people), 73% are eager to attend live events again, and 65% are willing to travel more than 120 miles to attend live events.
Turning Point recently announced that it is unveiling a series of multi-million dollar renovations across the resort, focusing on a significant overhaul of The Showroom. The Showroom will become much more modernized and will create an all-new intimate environment for live events.
Specific features of the new Showroom include: a state-of-the-art sound system that will provide perfect acoustics for every performance genre; new contemporary design, featuring dark mahogany woods and shades of deep purples and violets; more than 650 premium stadium-style seats; and an all-new bar in the newly added atrium.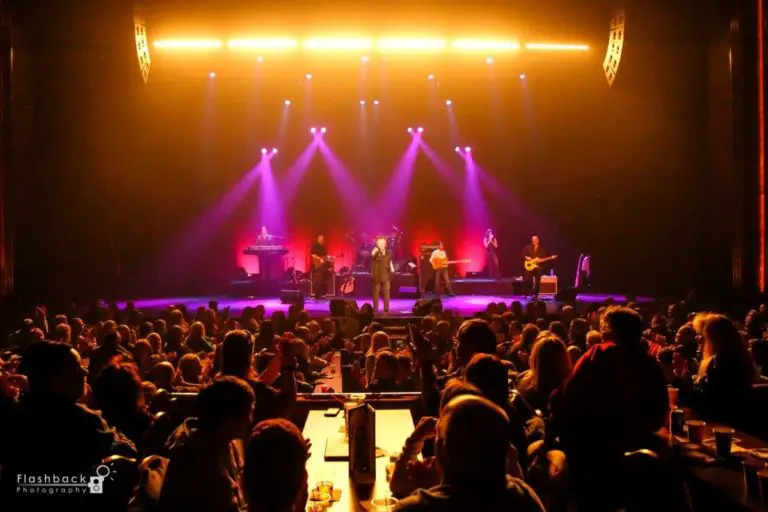 "These survey results are very encouraging as they indicate our guests are eager to attend live performances again, which we know is also a significant driver of tourism in our region," said Oneida Indian Nation Representative and Oneida Nation Enterprises CEO Ray Halbritter. "This is also great news for the local music scene in Central New York. We take great pride in showcasing local talent in our venues and introducing our guests who come from all over the county to the best our region has to offer."
The Showroom construction will be completed before September, when live entertainment will resume at Turning Stone. Shows being hosted here will be announced shortly. Get ready for a music-filled fall at Turning Stone!