Turning Stone, an award-winning, destination resort in Upstate New York, works tirelessly to bring best in music and entertainment weekly. Named as the "Best Countryside Hotel/Lodge" in 2015, their vast accommodations, casino and top tier restaurants clothe a hidden gem – Turning Stone as a music mecca. The renowned Casino not only bring us talent, they foster talent, such as The Dee Brothers.
Turning Stone Casino and Resort offers a multitude of musical options from large national acts, to new and local talent. No matter how big or small, there is a venue to host it appropriately. The Event Center is the largest with a 5,000 seat capacity.  Here you'll see large shows, sporting events, and conventions.  The Showroom, first to open its doors back in 2002 seats up to 700, bringing you shows, comics and theater productions. Back in 2013, we saw Exit 33 open offering a variety of nightlight and clubs for music of all types, playing off the venues location.  Whether it's dancing at Lava, two stepping at The Tin Rooster, rocking out at The Gig, or just slow dancing at The Turquoise Tiger, there is a spot for all music lovers wishing for a great night out. Add in talent throughout many of their restaurants and atriums, and their's music everywhere. 
It's here that Ryan and Joel Dee (The Dee Brothers) found their way from NYC. The two brothers moved to upstate New York to pursue their musical dreams and taking a job at The Gig. The brothers would bartend during the evenings, giving them time to pursue their creative aspirations during the day. Just like something out of a movie, it's here that they found a spot to play their music. The Dee Brothers took a moment to speak to NYS Music and share a little of how their partnership with the Turning Stone has helped them out as musicians.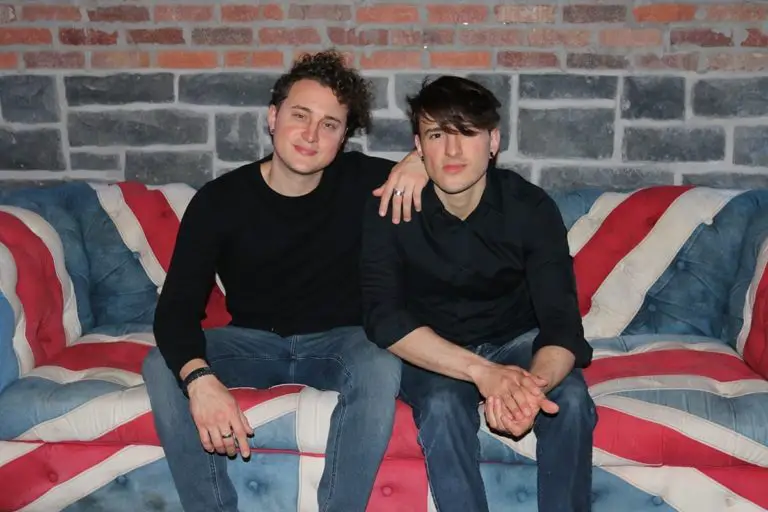 ---
Kathy Stockbridge: Originally from NYC, tell us how you came to the Central NY Region and Turning Stone.
Joel and Ryan Dee: We were both itching for more elbow room, so when we heard about the opening of Exit 33, we packed our bags. It's been the perfect fit, because we can now enjoy the relaxed vibe of Upstate New York, while also getting our fix of high energy at Turning Stone.
KS: Having a following in your hometown area, did you find it difficult to get started here?
JD and RD: Working at Exit 33 has really helped us make great local connections, and our flexible schedules allow us to pursue music during our off hours. Plus, working at a music venue continually propels our passion forward.

KS: While working at Turning Stone, I understand you were given a break to play your music.  How did that transpire?
JD and RD: Turning Stone is always spotlighting its employees, including through an Employee Talent Show, where we got the chance to play and have returned every year since. It's been a great new stage that Turning Stone has provided us to showcase our music.
KS: As an employee of Turning Stone, how supportive are they with your side gig?
JD and RD: We couldn't ask for a more supportive employer than Turning Stone. With their flexible shifts, we still have plenty of spare time to work on our music while still making a good living with great benefits.
We both bartend at the rock and roll venue The Gig, which is awesome because it keeps music front and center in our lives, even at work.
KS: You hear of musicians working at a venue just to catch a break… how has this helped get your music out there?
JD and RD: We're very lucky to work at a place where our passions and jobs collide. While bartending, we're continually meeting fellow musicians, fans and making other great connections.
JD: As a songwriter, working at The Gig inspires me because of the music, conversations and moments I experience at work every day. I get to talk music theory and exchange ideas while on the job, which is a huge benefit and provides a ton of inspiration for my songs. Turning Stone is always evolving and working on the next big project, so our advice would be to be ready for any opportunity that presents itself.
KS: What are your aspirations and dreams for your band Andela? Any new music in the works?
JD and RD: In five years, we would love to be playing regularly at Turning Stone. But I can also see us on tour, traveling the world with our music. Maybe one day, we'll get the opportunity to come back and play at the Turning Stone Event Center and bring our story full circle.
JD: We want to attract a wider audience, and we've really gravitated toward the new taste for songs that make you want to dance.
RD:  This generation's love for EDM has pushed us into an entirely new realm of music creation. We're now finding our own sound that's a balance of dance/club music mixed with a live rock feel.
KS: What advice would you give other artists starting out or wanting to work with the Turning Stone?
JD and RD: We've both grown tremendously working here and enjoy every day because there's always something exciting happening that helps us grow and inspires us.
---
Learning about how Turning Stone has assisted the Dee brothers, and their dreams, by fostering a great working relationship and giving them a stage to perform – sharing their music that is unique. The Turning Stone happily happens to be holding a huge hiring event this coming Monday, May 13, from 10am to 8pm.
Learn more: May 13 You're Hired Event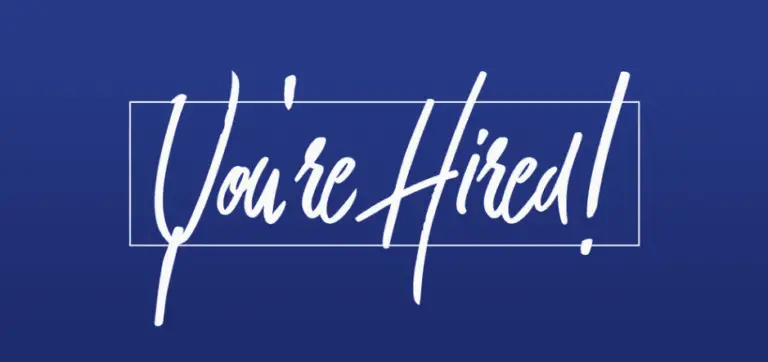 Those that may wish to find employment in fields of hospitality, culinary, gaming and many more should update their resumes and come dressed to impress. The event is titled "You're Hired!" because qualified candidates could be given job offers on-the spot. Turning Stone recruiters and senior leaders from several departments including gaming, culinary, beverage operations, and hospitality will be on hand to answer questions and conduct interviews. 
Looking for your foot-in-the-door opportunity may just be right around the corner, off of Exit 33.  If asked how you learned about the event, just tell them Kathy from New York State Music sent you.