Breakout star, Amythyst Kiah, will perform at Stone Ridge Orchard on July 17 at 4 pm to 8 pm (door open at 3 pm). All ages are welcome at this socially conscious, safe, and COVID-19 compliant event. Proceeds for the evening show will benefit The Hudson Valley LGBTQ Center.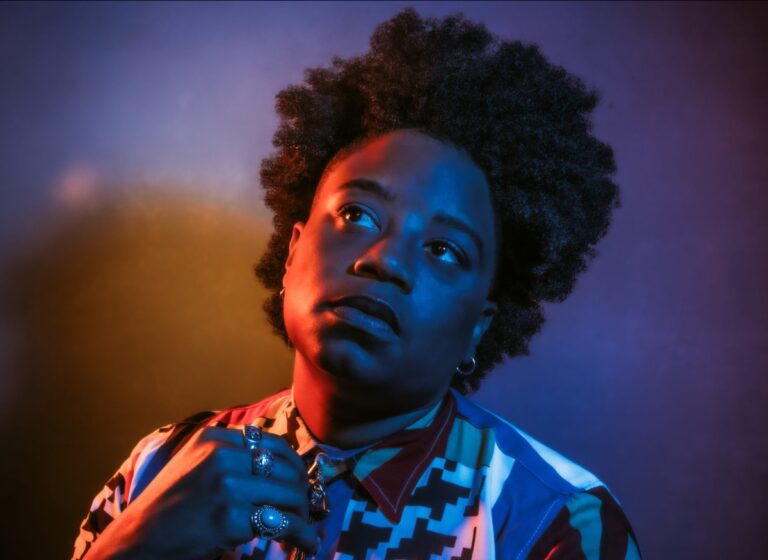 As the only New York area appearance of Amythyst Kiah, the show will find Kiah performing songs from her new collection, Wary + Strange, out June 18 on Rounder Records. The album marks the glorious collision of two vastly different worlds: the iconoclastic alt-rock that first sparked her musical passion, and the roots/old-time-music scene where she's found breakout success in recent years, including recognition from Rolling Stone as "one of Americana's great up-and-coming secrets." 
The singles off this album have been Fancy Drones, Hangover Blues, Wild Turkey, and Black Myself. The last of which she performed during her late night debut on Jimmy Kimmel. When met with the transcendent quality of her newly elevated sound, what emerges is an extraordinary vessel for Kiah's songwriting. These are exciting times for Kiah and her music. The sound of her first two albums Her Chest of Glass and Dig culminated into the success of Wary + Strange.
Produced by Tony Berg (Phoebe Bridgers, Amos Lee, Andrew Bird) and made with esteemed musicians like Blake Mills, Wary + Strange arrives as a deeply immersive body of work, endlessly redefining the limits of roots music in its inventive rhythms and textures. With an unforgettable voice that's both unfettered and exquisitely controlled, Kiah gracefully interlaces political commentary and personal revelation, ultimately offering a raw yet nuanced examination of grief, alienation, and the hard-won triumph of total self-acceptance.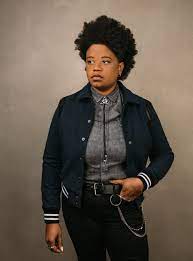 She honed into vibrant musicality in part through her studies in East Tennessee State University's Bluegrass, Old Time, Country Music program. The Chattanooga, Tennessee-bred singer/songwriter has expanded on the uncompromising artistry she's displayed as a member of Our Native Daughters—an all-women-of-color supergroup. With whom Kiah first penned "Black Myself" that then earned a GRAMMY nomination for Best American Roots Song and won Song of the Year at the Folk Alliance International Awards. She's been included in People Magazine's "Talented Black Musical Artists on the Rise in 2021". Kiah has also been nominated for three Americana Music Awards. 
Spread out on a beautiful 115-acre farm, the performance can be enjoyed along with other family-friendly activities available at Stone Ridge Orchard. For more info contact Stone Ridge Orchard either by phone at 845-687-2587 or by email at SROrchardEvents@gmail.com.
To stay up to date with Amythyst Kiah visit her website or follow her on social media, including Twitter, Instagram, and Facebook. Tickets are available for purchase at StoneRidgeOrchard.com.
In the newest episode of Salute The Songbird, host Maggie Rose is joined by Kiah to talk about her new album and the experiences that led to her success. Amythyst shares stories from growing up in Tennessee, how support and encouragement from her parents helped her overcome issues with identity and anxiety, and the impact music and writing have had on her personal journey.