The Stone Ridge Orchard in Stone Ridge, New York kicks off their summer season with Cider, Blues & BBQ, a live blues review with New York State-based blues musicians. This year's festivities will feature The Campbell Brothers, Alexis P. Suter and The Robert Hill Band on Saturday, June 19.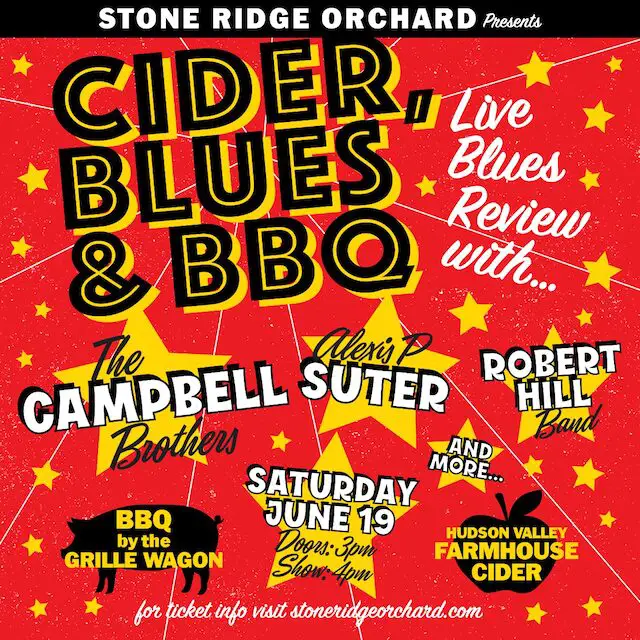 Opening the show will be The Robert Hill Band. Hill is an award-winning songwriter, vocalist, and master guitarist. Born in Little Rock, Arkansas, Robert now calls New York home. His band is known for their original, autobiographical blues music, previously performing internationally from NYC to Spain.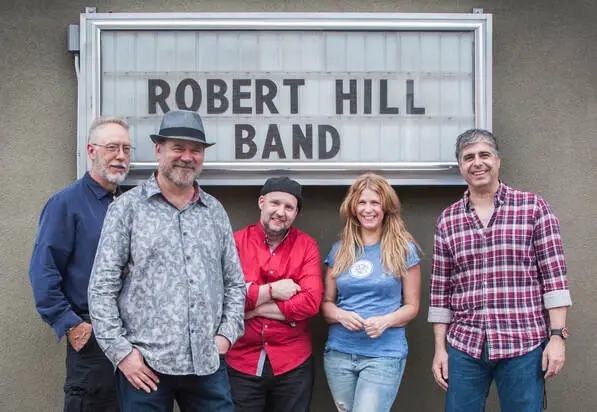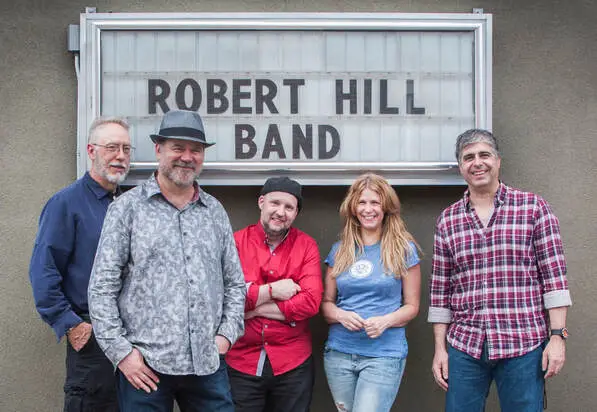 Headlining the show is the Campbell Brothers, an American sacred-steel gospel group from Rochester, New York. The ensemble features prominent pedal steel guitars and soulful singing. Their groove is infectious and sure to get the audience up and dancing together!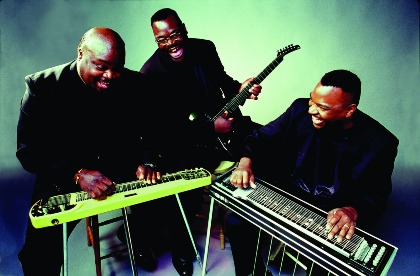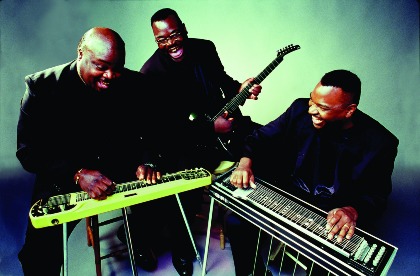 At the end of the night, Brooklyn native Alexis P. Suter will usher in the sunset with her hearty voice. A sousaphone player and church singer since the age of four, Alexis was the first African American woman signed to Epic/Sony Records. The award-winning musician will grace the stage with a selection of songs from her extensive six-album catalog. Her deep, passionate vocals are goosebump inducing.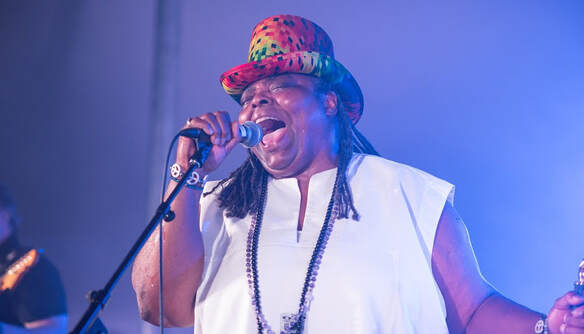 To accompany the blues, there will be food on-site available from Hudson Valley's The Grille Wagon. Smoked BBQ staples like pulled pork sandwiches, brisket, BBQ chicken, macaroni and cheese, coleslaw, and a host of other locally-sourced dishes are on the menu. The farm's tasting room will be open for cider and wine tastings, as well as their roadside farm market that provides freshly baked goods and local products available for purchase.
We're so grateful to showcase these amazing musicians on our farm, and we welcome the community to soak up everything the farm has to offer.

Elizabeth Ryan, Stone Ridge Orchard's owner, farmer and cider maker
In addition to the evening show and BBQ, the 115-acre farm offers a chance to visit with the resident alpacas, pigs, and sheep. Guests are even able to for a hike up to the 350-year old oak tree on the farm, full of scenic Catskill Mountain views.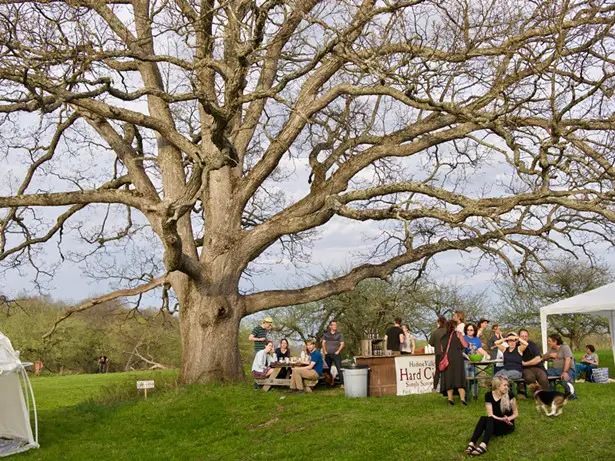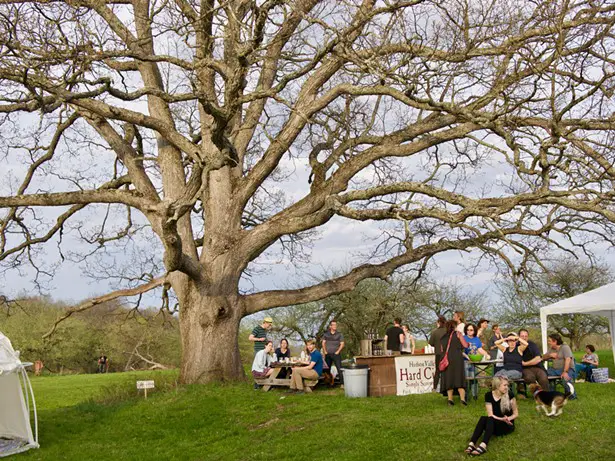 Cider, Blues & BBQ is pet-friendly and compliant with reopening restrictions. Tickets are available for purchase at the Stone Ridge Orchard website.
Schedule:
Doors Open – 3 p.m.
Robert Hill – 4 p.m.
Alexis P. Suter – 6 p.m.
The Campbell Brothers – 7:30 p.m.