In an industry filled with chicanery, few have been as authentic as the late Prodigy. Born, Albert Johnson, the diminutive emcee experienced enough for several lifetimes, always staying true to himself, or in his own words, "keeping it thoro."
As a rapper, Prodigy was known for his opening bars that would set the tone. Encapsulating an entire record with his first couple of lines. In that sense, his upbringing served a similar purpose, setting the tone for what became an oft-dangerous career and an even more lawless life. 
Hailing from Hempstead, New York in Long Island, Prodigy's musical feel had been cultivated from an early age. His grandfather, Budd Johnson, was a saxophonist who worked extensively with the likes of; Dizzy Gillepsie, Quincy Jones and Duke Ellington. His grand-uncle, Keg Johnson, was a trombonist who played with Louis Armstrong and Cab Calloway.
The musical lineage carried on with his parents as his mother, Frances Johnson, was an original member of pioneering 1960's girl group, The Crystals. And his father, Budd Johnson Jr., was a member of a doo-wop music group called, The Chanters. 
Additionally, Prodigy's paternal grandmother, Bernice Johnson, operated a successful dance school in her Jamaica, Queens backyard, where he spent a bulk of his childhood. A young Prodigy was honed in musical arts at an early age and was hardened by a diagnosis of sickle cell anemia, a chronic blood disease found primarily in people of African descent, which often resulted in long hospital stints. 
In a Vibe Magazine interview preceding the release of his solo debut, H.N.I.C., prodigy shared a glimpse of his battle with the fatal disease:
The sickle-cell got me where doctors said I couldn't play sports, I couldn't overexert myself…I been going to the hospital since I was born, about 10 times a year, for about a week or two each time. I don't know, man, some psychological sh*t goes down. I be all doped up for weeks. Morphine, Demerol—a whole bunch of drugs.
Despite a cultured upbringing, Prodigy's condition and his nuclear family's real life struggles kept him conscious of the harsh realities of the outside world. 
My pops did a lot of stupid sh*t, man," Prodigy revealed. "One time the n***a took me to rob a jewelry store. I was like, 5. He didn't give a f**k, though. He was like, 'This is my son. He can see everything I do.' I love him for that. Even though it might not be right, so what? That was my pops!
Even though his roots were in Hempstead and Lefrak City, Queensbridge became part of Prodigy's identity. That's where most of his friends were from (including Havoc, the other half of Mobb Deep) and where he spent much of his time.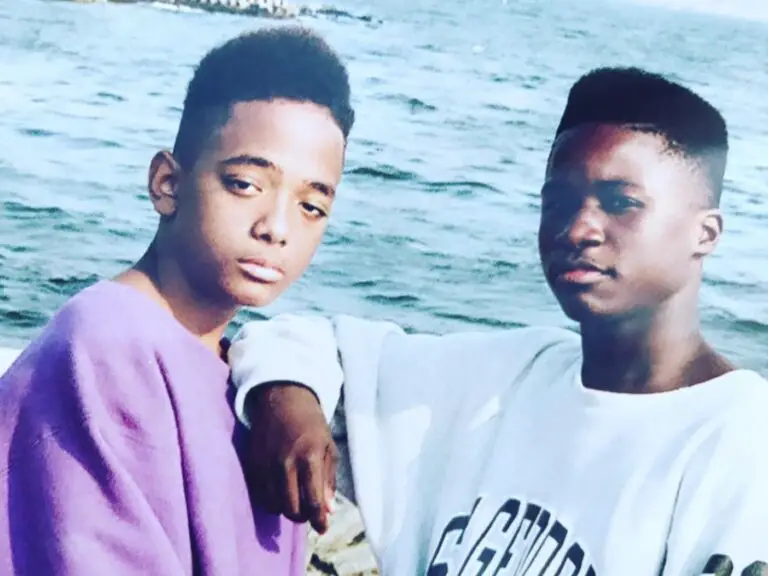 As he became invested in the street life, the determination to make it as a rapper grew tenfold. A 16-year-old Prodigy tasted minor success with an uncredited guest-verse on the Hi-Five record "Too Young," which was featured on the Boyz' N The Hood soundtrack. 
From there, the Mobb Deep story reads like a feature presentation. From waiting outside of the Def Jam records offices in hopes that someone would listen to their demo — where Havoc not only brought a gun but managed to shoot someone — to world tours, platinum selling albums (and flops), Prodigy remained "thoro" in every sense of the made-up word.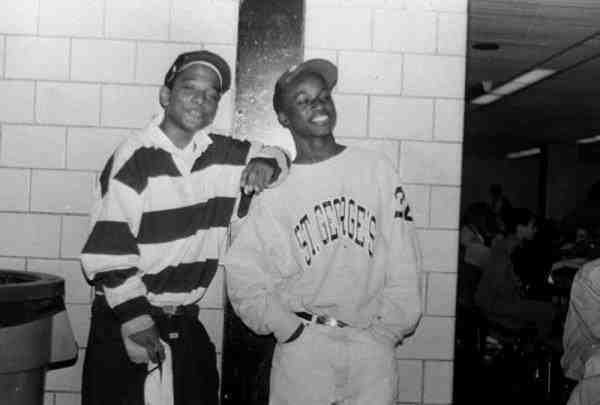 In many ways, his life in the streets shaped the way he acted, talked and what he rapped about. 
Everybody sold drugs. It made me stop caring about school and start caring about how I looked. I started acting up even more after school to prove to my friends in the hood that I was still cool. I was a crazy little kid. I blame sickle- cell and my father.
When he was embroiled in a rap beef with Jay – Z, he didn't spend much-time trading diss records, instead he and his crew ran up on Jay – Z, according to his autobiography, My Infamous Life:
I walked over to my people. 'Where's Jay-Z?' I asked, surveying the shadows of Justin's. 'I don't see him.' So we lined the front door of Justin's on both sides. We weren't going to let Jay-Z leave without dealing with us first. 'P, we're gonna beat the lips off Jay's face [as] soon as we see him,' Godfather, Nitty, and Nitty's cousin Kiko all assured me. Kiko had a gun and he wanted to shoot Jay.

'No! It's not that serious,' I said. 'We're just gonna beat him up. Don't pull that gun out.' Through the crowd, I saw Jay and Jermaine walking with three bodyguards towards us. Jermaine Dupri was aware of my beef with him and was visibly shook, started speed walking with his bodyguard when he saw me. He quickly hightailed it out the door. Jay-Z spotted us lined up against the door waiting for him. Then from about two yards away, he extended his hand to shake mine.

'It ain't no beef,' Jay said. 'It's just music, man. No drama.'
Prodigy is cut from the cloth of "if you said it then you lived it." That's why he admittedly was not embarrassed when Jay put up a picture of a 12-year-old Prodigy dressed in a Michael Jackson getup on the titantron, during his Summer Jam set in 2001, in an attempt to humiliate him.
In his mind, Michael Jackson was the biggest act in the world at the time and everyone was a fan of him, there was no shame in that (he also rumors that Ashanti, who was a student at his grandmother's dance studio where the picture hung, is the one who delivered the image to his adversaries). In an ironic twist, Jay – Z was applauded for being able to get Michael Jackson to make an appearance at the very same edition SummerJam! Further proving Prodigy's point, but the industry doesn't view the world like he does. 
The best way to summarize Prodigy's makeup as a man, is to look at the reason behind his three-year prison sentence. After getting pulled over for an illegal U-turn, police searched his SUV, found a gun and took him in for investigation. Except, these cops didn't care about the gun. They were the "hip hop police" and were more interested in his relationship with 50 Cent, to whom Prodigy and Havoc were signed to at the time. They tried making a deal with him that would keep him from serving any time, but Prodigy provided no information. They became desperate and one of the officers asked, "Between us, maybe you can drop a gun in a 50's car and help us get him."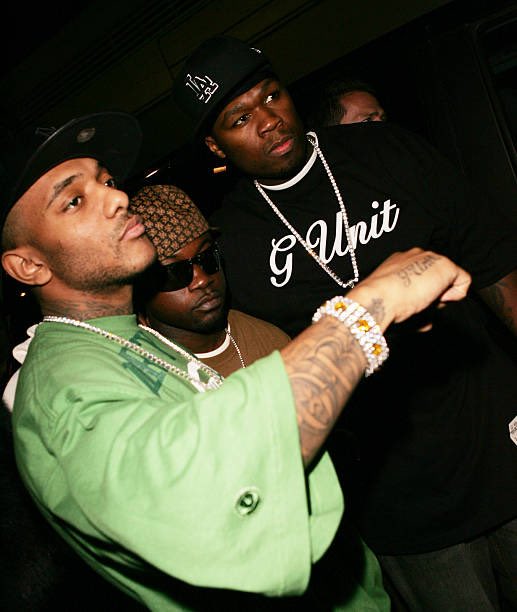 In October, 2007, he was convicted for possession of an illegal firearm, halting his career and all business dealings he had in the works.
Of course not all bad things are for naught. It was during this time that Prodigy penned his autobiography and gained considerable knowledge of self and began to transform himself into more of a spiritual being, believing in the presence of abstract entities. How else could he have made it this far? 
The H.N.I.C. didn't live much longer as he passed away on June, 20 2017, due to complications of his sickle cell anemia. Fans of his can find comfort in knowing that Prodigy was one of if not the realest rapper and that he wasn't all industry like his more commercially successful counterparts.
When hip hop went full glitz and glamour during the "shiny suit era," of the late 1990's and early 2000's, Prodigy doubled down and recorded his solo debut. He put out even more gutter street music, filled with violence and more vivid tales of guns, drugs and murders, because that's what was really happening. His appeal to a major-label subsequently plateaued and Prodigy spent much of his later years releasing music through independent labels. 
Ultimately, he would be proud to know that his life was captured in the opening line from one of his most memorable records. Because he really did "break bread, ribs and hundred dollar bills."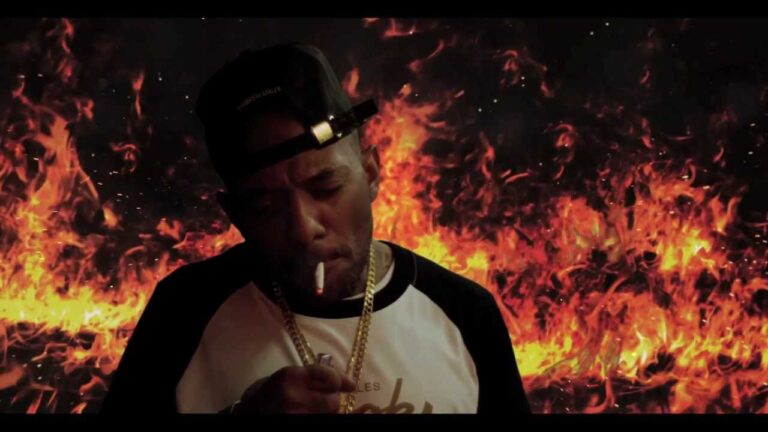 Tupac, Ja Rule—a whole bunch of people talk about pain. "And Tupac, he even said some sh*t about my sickle-cell [on his song 'Hit 'Em Up'], so that inspired me to make a real song to show n***as what pain is.