Oliver Wood has released, Always Smilin' a compilation of songs recorded over the past couple years. The frontman of The Wood Brothers didn't head into this solo project with the intent to create an album. It just grew organically from sessions held with friends, old and new. The list of collaborators reads like a who's who of contemporary roots music: Chris Long, Jano Rix, Susan Tedeschi, Phil Cook, John Medeski, Tyler Greenwall, Phil Madeira, Aaron Lipp, and Carsie Blanton.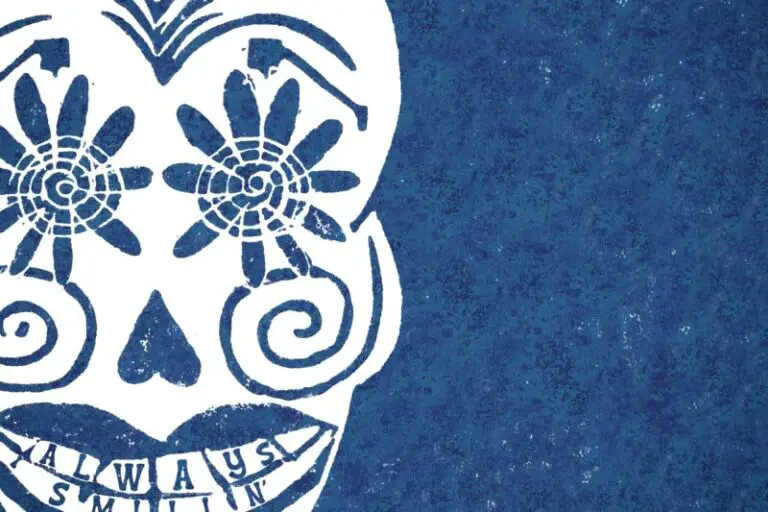 The album's name, Always Smilin', comes from the lines of the opening track from Oliver Wood, "Kindness." The folk ditty highlights Wood's knack for turning a phrase, as he croons in his distinguished soulful voice:
I know a man
He's always smilin'
I said how do you do it
Do you lean into it?
Despite the upbeat tempo, it's not a happy-go-lucky song. It's about the indelible capacity of the human spirit to find hope in the face of adversity. The rest of the album follows suit, leaning into that propensity for seeking out hope, often through communing with kin or faith in spirituality. 
Although an album made like this from random sessions with a variety of people could sound like a modge-podge, Wood's deep-seated values seem to be the  thread that holds it all together. 
The music and melodies meander playfully across genres – folk, country, and even a couple gospel covers ("The Battle is Over (But the War Goes On)" and "Climbing High Mountains (Tryin' To Get Home)"). There's an easy-going freeness that flowed organically from creating without a destination in mind. The journey takes the listener through a soundscape created by this handful of musicians, masters of their craft, as they do what they enjoy doing best. 
And that joy shines through. That feeling is infectious. The album will leave you smilin'.
Key Tracks: Kindness, Fine Line, Soul of This Town