FRANK, a Brooklyn based group made up of Christian Linsey (drums and percussion, vocals), Billy Ziff (bass) and Scott Porter (guitar, vocals). On April 23, FRANK released their most recent piece of their already great discography. The title, Dreams and Fears of the Outside, is a perfect reflection of where we are now.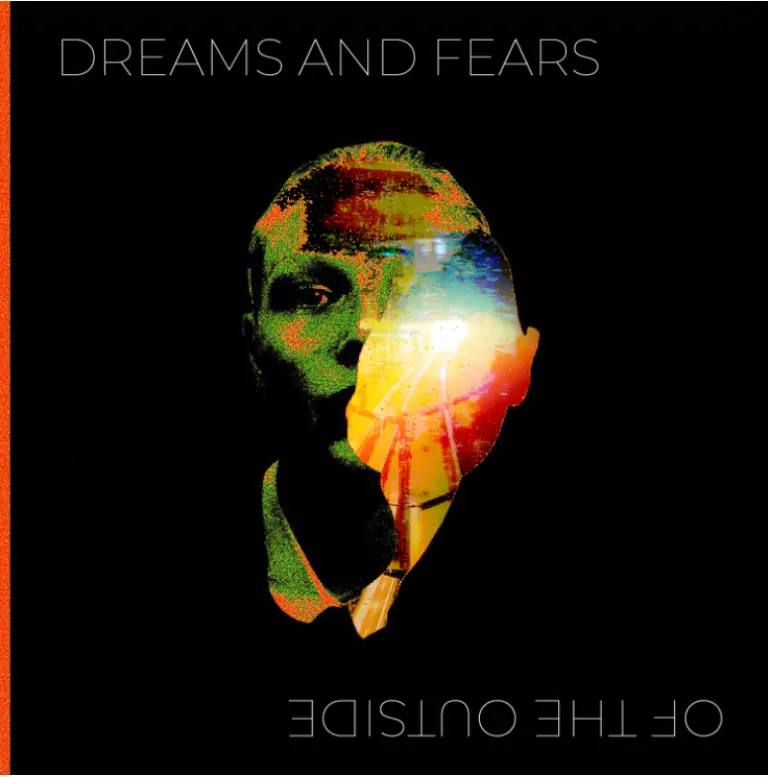 With the opening lyrics, "Things will never be the same now, somehow everything's the same" FRANK puts forth their most eclectic album to date by changing everything while keeping their unique style intact. With a collection of folksy, lyrically driven tunes and funky dance numbers, this latest release offers something that everyone can enjoy. For that matter, this album is loaded with really unique songs that flow nicely into one another.
The album opens with "The Confusion". This acoustic track builds brilliantly throughout and transitions into an incredibly danceable song, "New York (How I Feel)". The group finds their groove here before moving on to a song that sounds like it could be right from The Big Pink. Big credit to the band for being able to span such a vast gamut of styles through the first half of the album. Though each song is so different, there is a cohesiveness to the atmosphere of the record.
The bass goes wild on "Namaste" as the drums groove with a spry pep. The energy picks as the anthemic "Can You Hear Me Now?" injects a bit of a Neil Young with guitarist Scott Porter's dirty yet wonderfully melodic vocals. "Big Sur" is a great downtempo song with lush harmonies and a really harrowing guitar part that hovers like a cloud above the song. "Have a Good Time" is a beautifully written song. It has everything you want from a Rolling Stones influenced vibe. It still maintains the characteristic heavy drums and renegade guitar that FRANK has been putting on display throughout the record.
The last couple songs are a nice come down from the meaty middle of this release. "Today" is a perfect bookend for the album to pair with the opening track. This whole work is a pleasure to listen to, and as guitarist Scott Porter puts it, "The record is like calling a friend." While each song oozes influence from past artists, FRANK does a spectacular job of making each tune their own. From top to bottom, there is not a song that you should skip. There is plenty of replay value. Keep on the lookout for more from this group. While they are split between the Catskills and NYC area currently, they are still able to release gems like this while apart. Stream the album and access all streaming platforms here. Check out their YouTube, Instagram and Facebook for more info.
Key Tracks: New York (How I Feel), Have a Good Time, Today