It is rare to see an arena rock show where the headliner gets completely overshadowed by the opening band.  It is even rarer when that headliner is a legendarily mighty live performer like ex-Black Sabbath frontman Ozzy Osbourne, with Metallica opening the show.  But on April 27, 1986, 35 years ago tonight, the exalted Ozz was utterly outshined by a youthful, 'Master of Puppets'-era Metallica at Glens Falls Civic Center.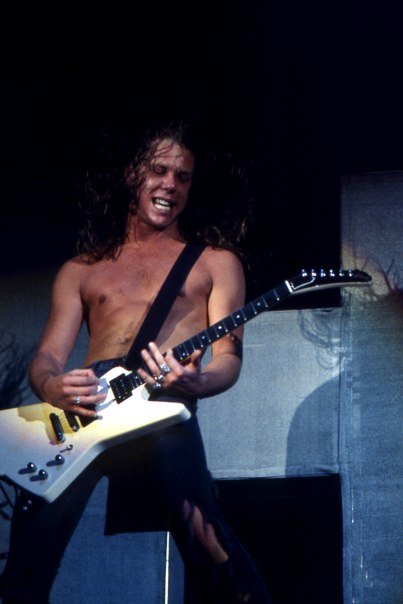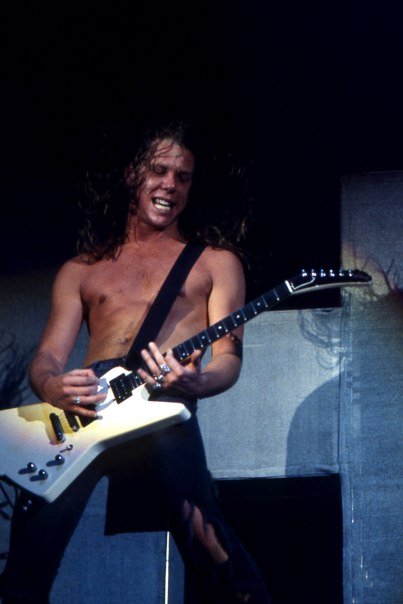 Master of Puppets – hailed by many as the best thrash metal album of all time, along with Slayer's Reign in Blood, released the same year – had come out around 2 months before this gig.  Metallica was the best heavy band in the world in 1986.  Period.  It is inarguable. I know you might think they suck now, and that there were a ton of great other metal and punk bands then, but I don't care – in April 1986, Metallica were better.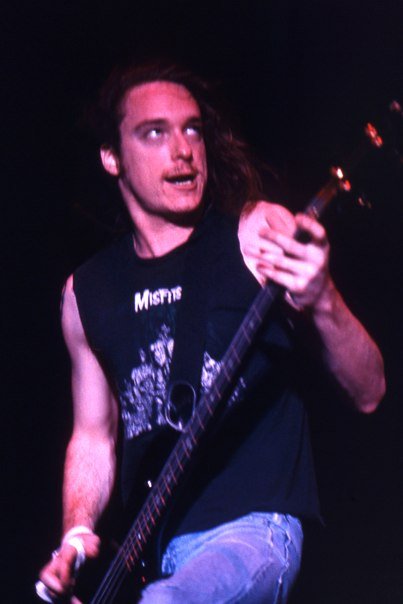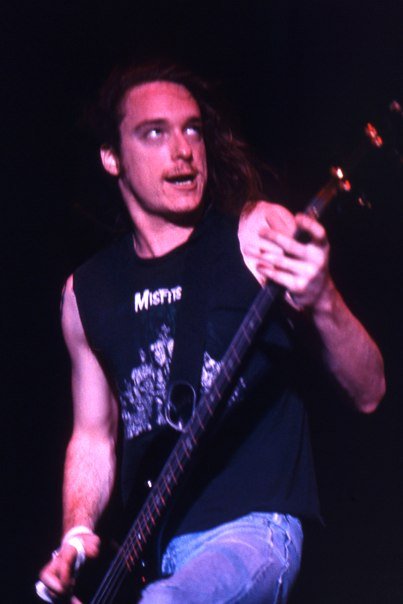 During Metallica's "Ecstasy of Gold" intro tape there was a curtain in front of the stage, and this writer remembers a good crush down the front, as about half the crowd – Metallica were relatively new then, and many of those present that night did not know them – surged down towards the front.  Legendary Metallica bassist Cliff Burton came out from behind the stage-left curtain to check out the crowd, smoking a cigarette and nodding at the people down front. Then the curtain dropped to reveal a stage-set modeled after the Master album cover, and the band opened with a blasting "Battery," sounding as ferocious and tight as you'd want.  The band utterly crushed for 55 minutes, with James, Cliff and Kirk headbanging madly the whole time – and a good 2/3 of the crowd were right there with them.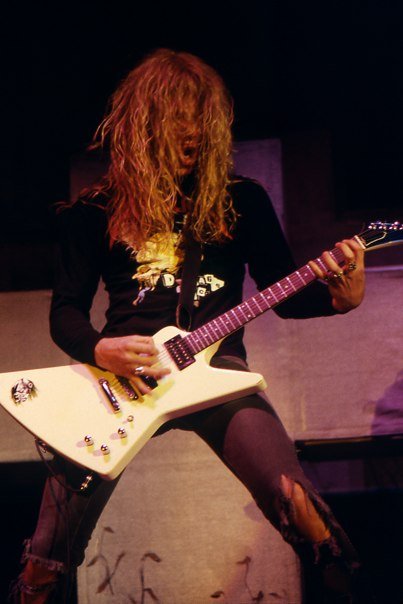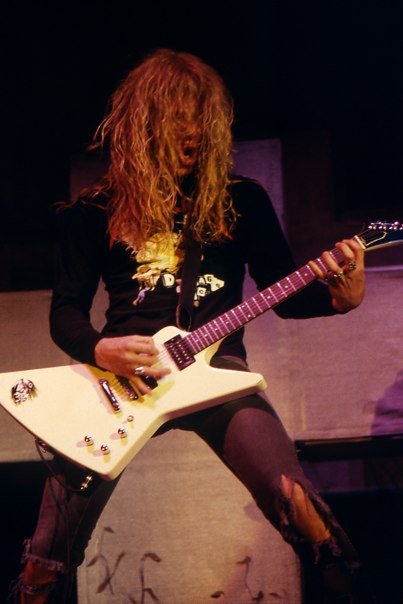 There was a great song selection for the near-hour they played – a few new songs ("Master of Puppets", "Sanitarium"), plenty of 'Ride The Lightning' stuff (the title track, "For Whom the Bell Tolls", set-closer "Creeping Death"), "Seek & Destroy" from Kill 'Em All, and a crushing encore medley of Diamond Head's classic "Am I Evil?" and the now-immortal thrash god-song "Damage, Inc." Still one of my favorite shows ever. Sadly, this was the last time I saw Cliff Burton play – I had tix to see them in August in Montreal before Cliff's untimely death, but James had that skateboard accident and it was cancelled. By the next time I saw them, Thanksgiving '86 in Poughkeepsie, it was Jason on bass.
And Ozzy played too.  He went down well, naturally, bringing the house down as he descended from the ceiling on a "monster Ozzy" throne.  But, as pro and energetic a live performer as Ozzy and his always-professional band is (in those days led by guitarist Jake E. Lee), it was anticlimactic.  Of course I mean no disrespect to Ozzy, who after all sang for the greatest band of all time and has always rocked live – I'd seen him before and many times since and this was easily the least awesome, contributed to, no doubt, by having to follow a hungry, young Metallica at their utter peak.  To be sure, he didn't suck – it's hard to truly fall flat with songs like "Suicide Solution", "I Don't Know", "Flying High Again" or his old band's "Iron Man" – but it seemed like standard arena-rock after what had come before.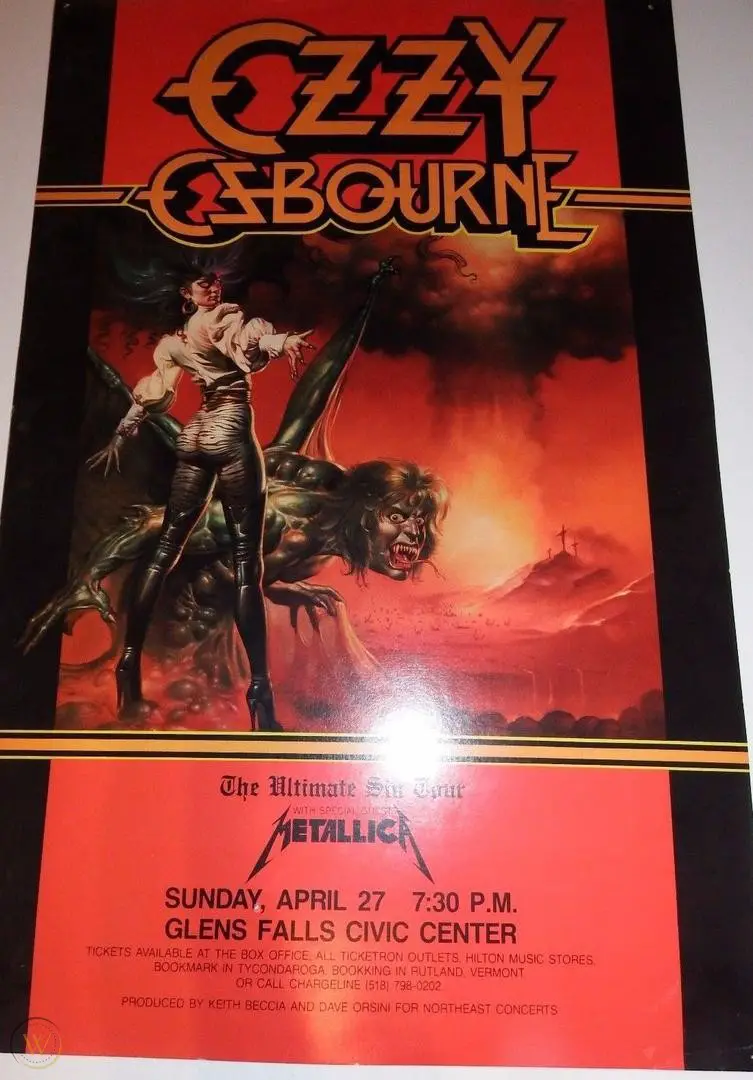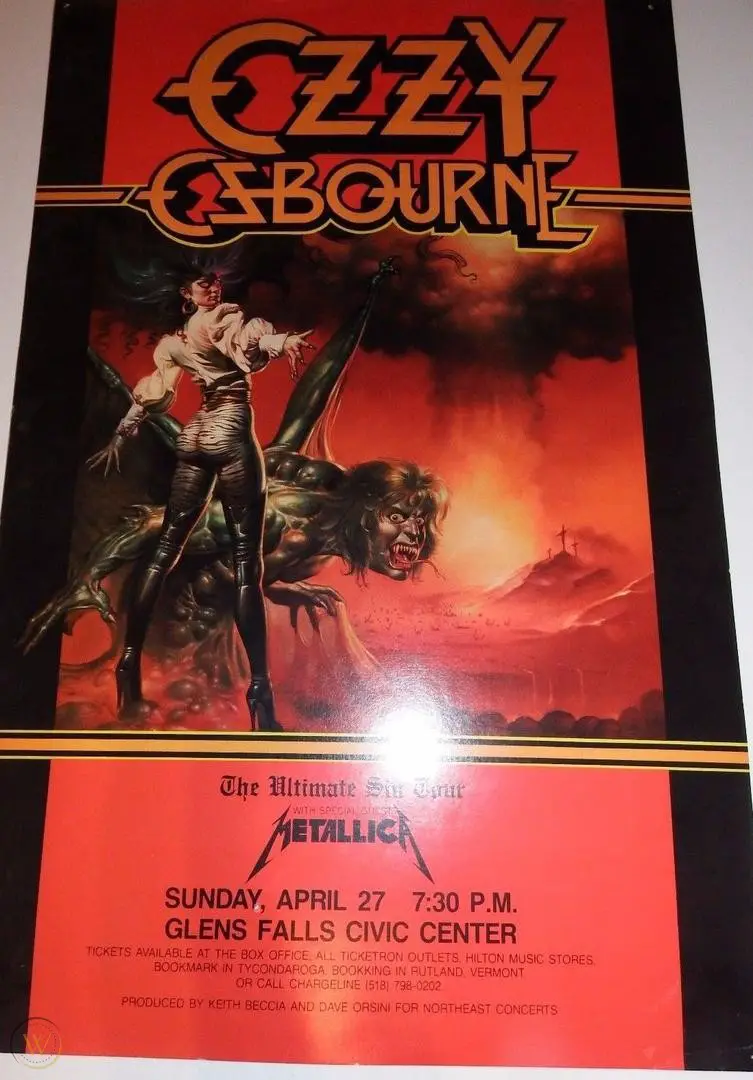 Also, Ozzy in 1986 was promoting the flaccid 'Ultimate Sin' record and flirting with a glittery, frosted-hair-and-makeup, almost glam image, which didn't work for him – after 3 songs he was his usual sweaty self and the glittery outfit and frosted hair made him look like some bloated, middle-aged, hysterical, sweaty housewife who'd had too many glasses of wine. He opened with "Bark at the Moon", closed with "Paranoid", played lots of first album classics and crappy then-new songs from 'The Ultimate Din' and not enough Sabbath. Ozzy Osbourne lost, Metallica won.
All hail METALLICA, 1986-edition.
Metallica setlist: Battery, Master of Puppets, For Whom The Bell Tolls, Ride The Lightning, Sanitarium, Seek & Destroy, Creeping Death, Am I Evil?, Damage, Inc.
Ozzy Osbourne setlist: Bark at the Moon, Suicide Solution, Never Know Why, Mr. Crowley, Shot in the Dark, I Don't Know, Killer of Giants, Guitar Solo, Thank God for the Bomb, Flying High Again, Secret Loser, Drum Solo, Iron Man, Crazy Train, Paranoid