In our current social-political climate, marijuana use and the much celebrated 4/20 are no longer stigmatized. For what has always been recognized as a happy-go-lucky psychedelic, possession of marijuana had always carried serious implications, with consequences ranging from a felony to even serious jail time, even for something as small as a dime bag. With hip hop being an outlet for the disenfranchised to voice their frustrations, rap and marijuana have always maintained a symbiotic relationship.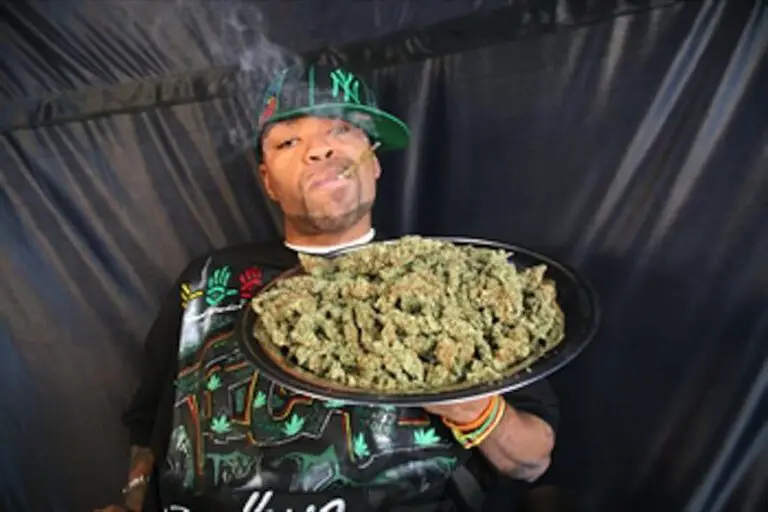 The parallels between the two are obvious, with the merits of both being lauded by the public, despite higher forces turning their nose up and refusing to give each its proper due. Take for instance that despite its popularity within pop culture and beyond, marijuana didn't begin its march towards legalization until 1996, when California voters passed Proposition 215, legalizing medical marijuana in the state. Hip hop shares a similar story of adversity. The genre's official birth date has been accepted as August 11, 1973, and in ensuing years, proceeded to spread throughout pop culture like wildfire.
With artists like Kurtis Blow, the Beastie Boys, and Run-DMC pioneering the genre and selling millions of records along the way, it was clear that hip hop — even in its infantry — resonated with the consumers and yet, continued to be shunned at major award shows. In fact, the first Grammy wasn't awarded to a hip hop artist until 1989 (to Will Smith and DJ Jazzy Jeff) in a non-televised portion of the ceremony. The category for "Best Rap Album" wasn't awarded until 1995 and even then, only rappers that maintained a pristine image were recognized for their efforts (This eventually led to Jay-Z boycotting the 1999 Grammy Awards for not having DMX among the nominations, despite releasing two platinum albums the prior year).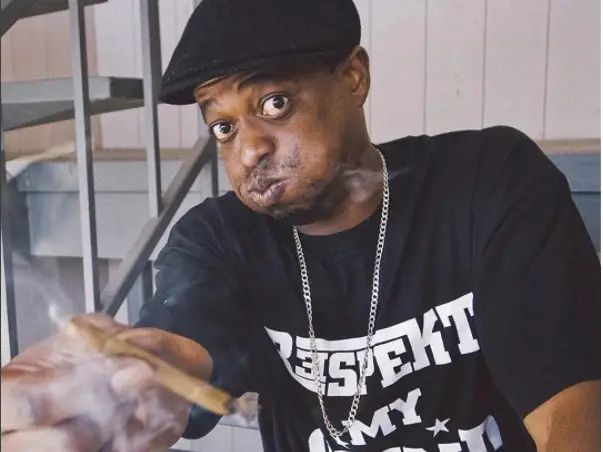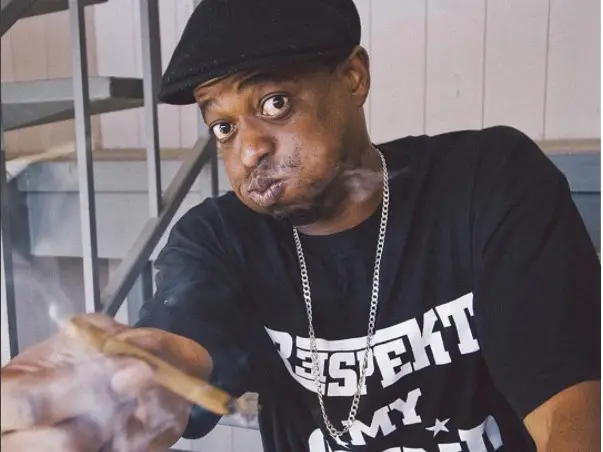 And so, the two chugged along on their way to widespread acceptance. Hip hop artists continued to sing (or rap) the praises of weed in all its forms, while marijuana returned the favor by acting as anesthesia towards the hardships that rappers (most of whom hailed from impoverished and violence-stricken communities) faced. In the ensuing years, each respective entity has made headway in the search for acceptance. Hip hop is now the world's most popular genre and marijuana is legally accessible in 17 states and has been decriminalized in another 13 states. 
The concurrent rise in popularity and general acknowledgment is no coincidence. Hip hop's influence within pop culture cannot be understated, and surely played a role in the legality of marijuana throughout the country. As marijuana sales have become legally profitable, hip-hop artists have continued the association. Rap stars the likes of Xzibit, Snoop Dogg, Master P have all invested in or started their own marijuana dispensaries.
So on 4/20, in another of the prolonged fruitful and complicated history between hip hop and marijuana, here are 20 rap songs that celebrate the drug and its usage, even if those in positions of power have been quick to assert it's flaws and slow to acknowledge its benefits. 
Luniz – I Got 5 On It
Styles P – Good Times
Devin The Dude – Doobie Asthray
Snoop Dogg & Whiz Khalifa – Young, Wild and Free
D'Angelo – Brown Sugar
Jhene Aiko – Sativa
Method Man & Redman – How High
DRAM – Broccoli
Young Thug – Stoner
50 Cent – High All The Time
Snoop Dogg – Gin And Juice
Wiz Khalifa – The Bluff
Wiz Khalifa – On My Level
Kid Cudi – Day 'N Nite
Chance The Rapper – Smoke Break
Wiz Khalifa – Bake Sale
Rick Ross – Super High
Lil Wayne – Cali Dro
4/20