Brooklyn Lo-fi indie R&B duo Fake Dad strike back with their silky smooth new EP Old Baby. The duo consist of Andrea de Varona as the lead vocalist and Josh Ford doing most of the albums production. The EP releases today on all streaming services.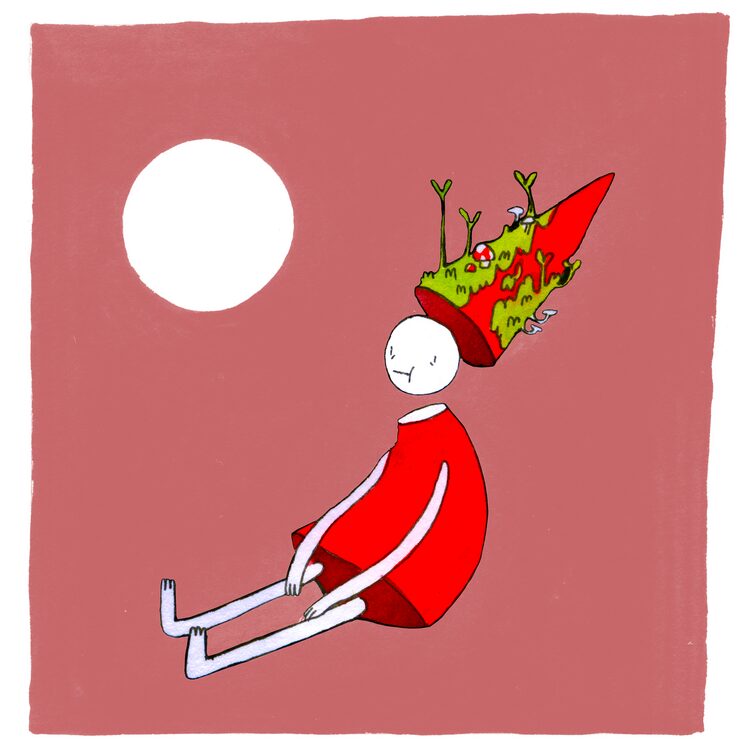 Old Baby is a masterclass example of creating a vibe. Personality oozes out of every corner of this EP and that is largely thank to the project's supreme production along with de Varona's incredibly serene vocals. Verona's voice glides effortlessly over the production on nearly every song on this EP. Several songs such as "Listen" see Verona's vocals distorted and mixed in some incredibly inventive ways. The signature nasally deliver of Verona makes every song incredibly comforting and welcoming. Ford comes through on the song "Breakfast In New York" adding a refreshing bass filed contrast to Verona's high pitched R&B inflection.
Verona's vocals is only one half of the equation as the production is a feat of its own. The glossy production is reminiscent of contemporary indie band with a classic R&B flare added by de Varona's vocals. The groovy bass leads and chilled out synth keyboards are a highlight in songs like "Breakfast in New York".
A unique assortment of instruments are present on the EP, with every song having its own uniquely identifiable musical motif. Motifs such as the trumpet present on the song "Knit Sweater" acts as a lowkey corner stone to the songs peaceful energy.
Fake Dad take listeners on a trip down memory lane — but it feels closer to a cautionary tale than a fond retelling.

The Wild Honey Pie
Old Baby offers the perfect soundtrack to any relaxing experience, weather that be studying or chilling at the beach. The universality embodied by this album makes it recommendable to nearly everyone. The smooth vocal will satisfy any R&B fan and the mix between hip hop and indie pop will be loved by any fans of each respective genre. The EP is available for purchase here.
Key Tracks: Pretty/Ugly, Breakfast in New York, Knit Sweater