written by Matthew Romano
When you talk about the colorful landscape of all the distinct soulful musical genres, it's safe to say Steve Gadd has explored all of them behind his drum kit. The comfortable corridor of his Upstate New York roots groove comes from growing up in Monroe County in the town of Irondequoit.
Gadd, who celebrates his 76th birthday on April 9, has been playing drums since he was 11. At this age was his first out of State gig on The Mickey Mouse Club in California after winning a National Talent Round Up Course by Walt Disney.
His music education continued in New York State as a member of the Rochester Crusaders local drum corps in High School. In 1968 he graduated from Eastman School of Music in Rochester. He was then drafted into the United States Army and played the next three years in the Army Band. In 2005 he received an honorary Doctorate degree from Berklee College of Music. In 2017, Eastman School of Music awarded him and Chick Corea with honorary Doctorates as well. In 2019 Steve Gadd Band self titled album won him a Grammy award for best Contemporary Instrumental Album.
A journey like this for Gadd is one that is always evolving however, this month he just released a live recording of his band from The Blue Note Tokyo. After a stay in England this past March and returning to LA he took time to talk with NYS Music about the ride. Sir Paul McCartney once said about Dr. Gadd, "Stevie's a great drummer, no point having him unless I use his style, this great distinctive style"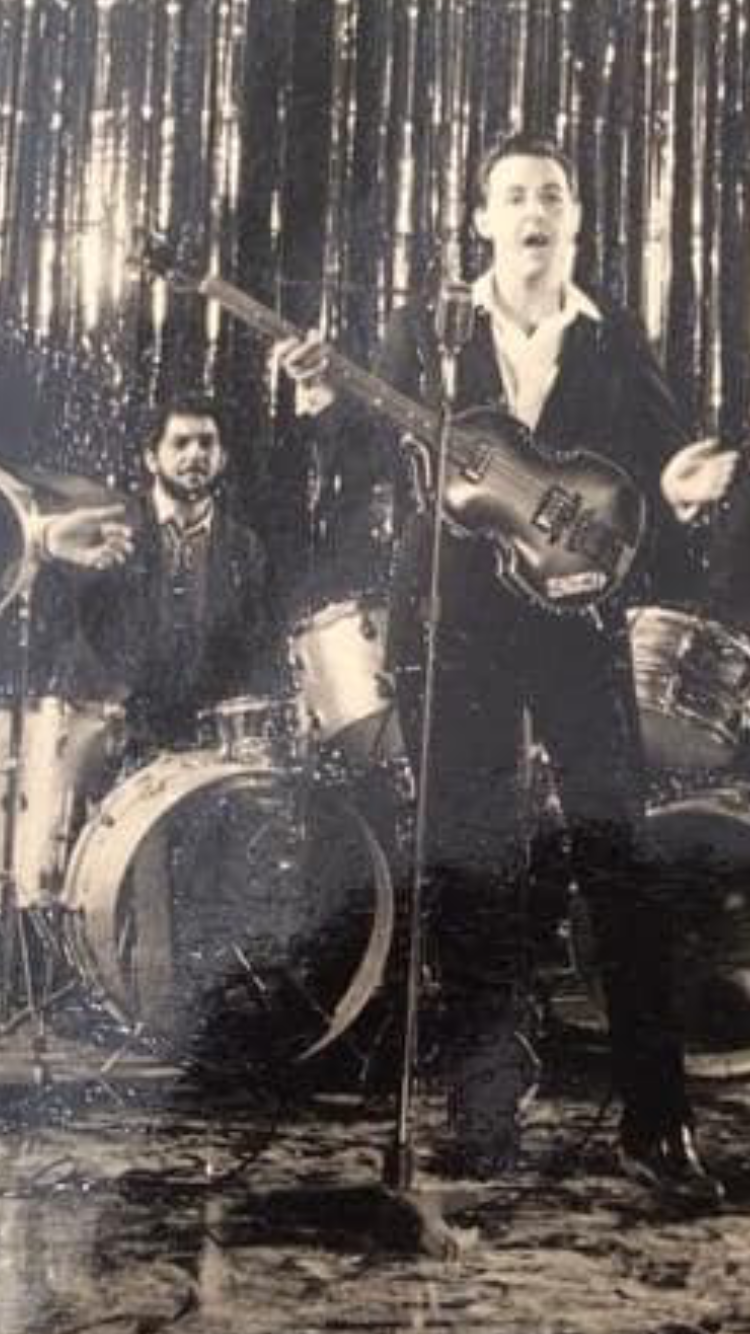 Matthew Romano: Thank you for taking the time to speak with NYS Music today about Past, Present, and Future Music experiences in the State.

Steve Gadd: Absolutely. My Pleasure. Thank You.

MR: Tell me about growing up in Rochester going to see live music in Monroe County at the Ridgecrest Inn that started to put the groove in you.

SG: Everybody they brought in was great. Art Blakey, Oscar Peterson, Ray Bryant and his brother Tommy Bryant with Papa Joe Jones, Slam Stewart. I used to take my drums and sit in and play with those guys when i was a kid. Dizzy Gillespie, Charlie Ventura, Gene Krupa, they brought all the big names in. It was fantastic and it was a small room. They had matinees on Sunday afternoons where they would let me and Chuck Mangione sit in with them. We had a lot of fun. A lot of great memories.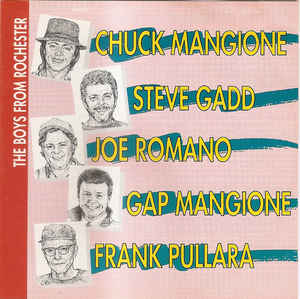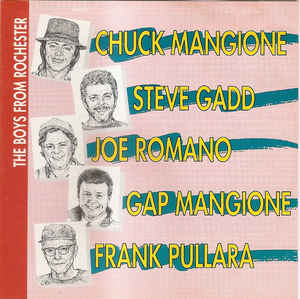 MR: Do you remember a piano player from Syracuse at that time by the name of Vinny Falcone?
SG: Sure I know Vinny, he ended up working with Sinatra. He was a great keyboard player man.

MR: Speaking of great keyboard players, At a Montreal Jazz fest you mentioned that Chick Corea helped show you some ideas on drums you were working out for yourself in the Sixties while developing a sound.

SG: Yea he did, I had got a new set of drums. I went from a 22 inch bass drum to an 18 inch bass drum and when I switched them out Chick wanted to come to the Club when I did it. He was a Tony Williams and Elvin Jones kind of freak. He loved their playing, He went up and just sort of played and I had been trying to figure out what guys like Tony and Elvin were doing for a long time. I did it by slowing the record down to speed 16 to understand. They were doing a lot of new things that haven't been done. Seeing the way Chick approached the drums and how free he was helped make sense of a lot of the questions I had. Ya know he just had a great approach to everything and a great touch. The freeness.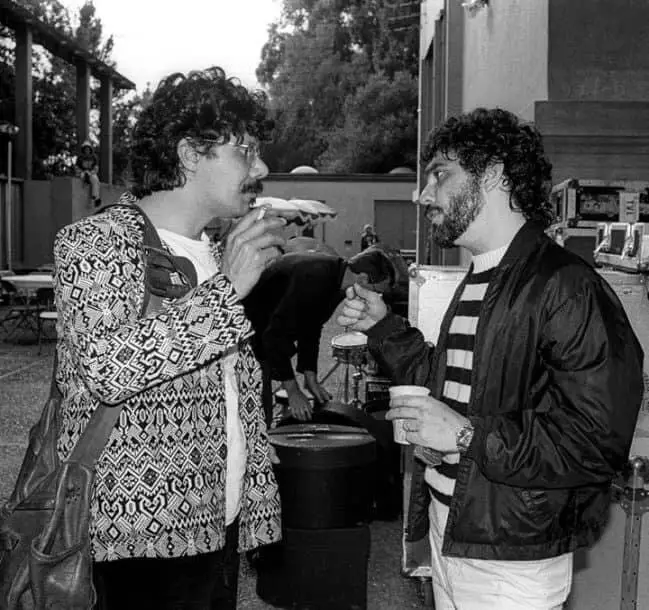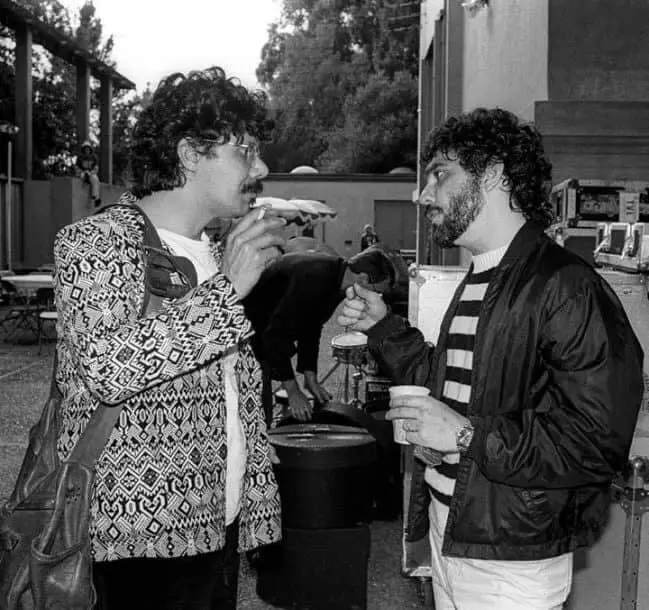 MR: Is there anything that sticks out from all the studio and live sessions playing with him over the years?

SG: All of my memories of playing with him were great. His level of consistency and level of playing music just kept on growing. So all of the projects were memorable. One that sticks out because it was a live thing with strings and horns and two different bass players was Leprechaun. The thing that's different about that than the other albums is that everybody was live and the arrangements were pretty amazing. I'll never forget that.

MR: Chick had a great quote about Return to Forever on playing music that has already been written, "Playing something old? You don't create in the past or the future, you do it now, is it old? Is it new? I say its just all creation."

SG: Right. He was a true artist, there's no doubt about it.

MR: How did you start your years with Eric Clapton, in the studio or on the road?

SG: We started together live in the 90's on a blues tour he was doing and then he kept on using me for different things after that.

MR: How about the most raw blues project you did with him on the "Sessions for Robert Johnson" with Billy Preston, Nathan East, Doyle Bramhall II, and Chris Stainton. As an interpretation of the infamous and mysterious acoustic record from the Delta Crossroads?
SG: Eric brings the songs in and takes the lead on that stuff. For the most part he's got it mapped out in his head. Sometimes an idea might make it flow better and he's open to that. The players that he hired are hand picked guys that he liked how they played but most importantly loved where their hearts were musically. Ya know what I mean? It was like these are people that are his soulmates. It was fun and great to play with Billy Preston too.

MR: Any stand out moments over the years playing with Eric? Or the same concept as memories of playing with Chick where all the nights are unforgettable?

SG: Yes. They are all on a bigger level. Some because of the sound, the energy of the audience. Along the way some are more magical than others. But for the most part the bar is high, that's the way we feel. We go up there and leave it all on the bandstand.
MR: Your last live release with Eric Clapton is from The Budokan in Tokyo. He mentions it's the best place he has played in 40 years. Your band's new album is from Japan as well and playing off what you said about the audience. Does a disciplined fervor for live music make for a better performance?

SG: I mean you always go off the audience. When you get it musically to a level where everyone on the bandstand is having fun and can hear each other and you can trust the audience is hearing it the way you are it gets to a spiritual level. In Japan or wherever you are. That's the goal.

MR: In September 1981 you played to a Central Park audience of 500,000 people as part of Simon & Garfunkel The Concert for Central Park. How did that day play out spiritually?
SG: You don't get a lot of those opportunities, those were ridiculous size audiences. That's not an everyday occurrence for me, it was great. Gerry Niewood who I grew up with in Rochester played at that show as well on Saxophone. The stage was a few stories up to get it high enough for everyone to see and hear. It was pretty spectacular.

MR: Like all major musical gatherings in New York State history I don't think anyone knew the performance would be so big.
SG: It was fantastic. I don't know what they were anticipating but I know they were happy at the end.

MR: Going across The Great Lawn to the Upper West Side's Beacon Theatre in March 2020 you were on drums as part of the house band for the Love Rocks NYC Benefit. That was the your last live performance in New York and also coincidentally the first socially distant concert to be streamed as the pandemic touched down that day. It limited us in the sold out theater to only 300 people. The house band alone had almost 20 people on stage. Highlights of the night was your cover of Derek and the Dominos "Why Does Love got to be so Sad?" with Warren Haynes and Derek Trucks . You also locked in a groove with percussionist Pedro Martinez for Dave Matthews set as well.

SG: Will Lee puts a good house band together for that event. I have played with Derek Trucks at one of Eric Clapton's Crossroads Festivals but that was my first time playing with Dave Matthews which was great.
MR: Your former percussion player with Paul Simon, Cyro Baptista, helped carry the beat at The Beacon Theatre at the end of last year for an eight week residency with Trey Anastasio. It served as the only other major groove to come out of The Upper West Side most recently.

SG: Trey Anastasio of Phish? Yea, Cyro and I played with Paul Simon for The Rhythm of the Saints. I'll have to check it out.

MR: Speaking of being part of Paul Simon's rhythm section over the years, did any of your time in the Army help inspire the almost military like precision on your iconic "50 Ways to Leave your Lover" groove?

SG: No the Army band was like a Buddy Rich kind of thing. What your talking about was from Drum Corps. When I was in Rochester Crusaders and Empire Statesmen. A lot of the rudimentary stuff I used came from there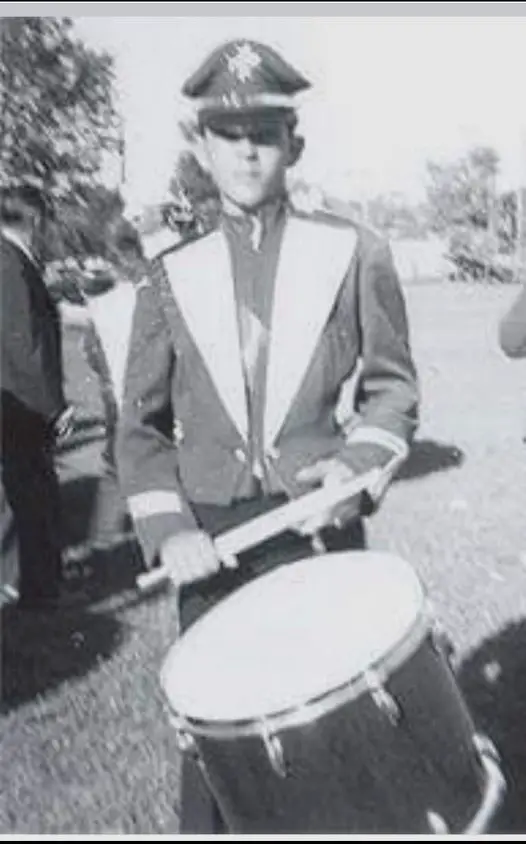 MR: Spring just started. What's on the horizon for 2021?

SG: We just released the new live album and waiting on some tours that keep getting rescheduled. I did a book on drum exercises that's going to be released. I think Ill continue to write them. I enjoy it. A lot of new ideas came to mind. Different stickings and using the rudiments in various ways. It's like a snare drum exercise book. I'm mainly just trying to stay in shape and stay creative so I'm ready for when things open up.

MR: Staying true to your always changing chameleon man like musical background behind the drums of all different types of soul music. Can we keep expecting new tempos out of you in 2021 as well?

SG: I hope so. It keeps evolving. Ya do the best you can every new day. Thank god you have another one to live and ya give it your best shot. Ya know what I mean?