moe. will head out on the road for Memorial Day 2021, with performances slated for North Carolina and Virginia. They've also announced their first Drive-In shows for mid-June in Maryland.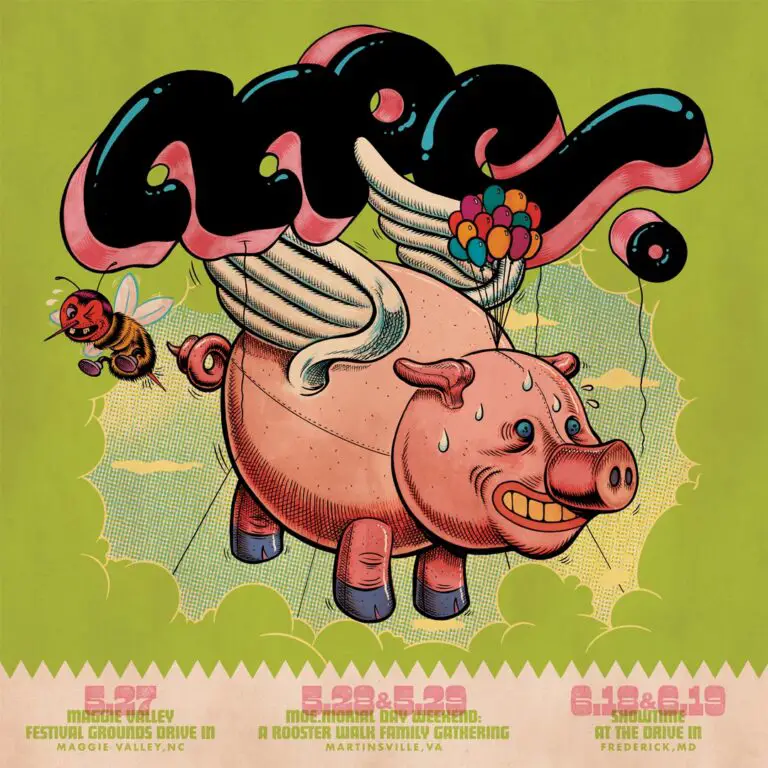 On May 27, moe. will perform in North Carolina at Maggie Valley Festival Grounds, roughly 40 minutes west of Asheville. For moe.morial Day, they'll head north to Martinsville, VA for "A Rooster Walk Family Gathering" at Pop's Farm, the site of Rooster Walk.
Normally the date of the Rooster Walk Music & Arts Festival, social distancing guidelines have Pop's Farm improvising with moe. and a few bands on hand for the Memorial Day weekend.
In addition to two nights of moe., the weekend at Pop's Farm will see performances by Cris Jacobs Band and Isaac Hadden Project on May 28, and on May 29 will feature Kendall Street Company, Neal Francis, South Hill Banks and Disco Risque'.
moe.morial Day Weekend will have on-site camping, drink and food vendors, with no outside alcohol allowed. While not a POD show, there will be social distancing and mask wearing required for all in attendance. For a complete rundown of the COVID-19 Safety Plan, click here.
All ages are welcome, but all are required to have a ticket to attend the shows, so kids will not get in for free.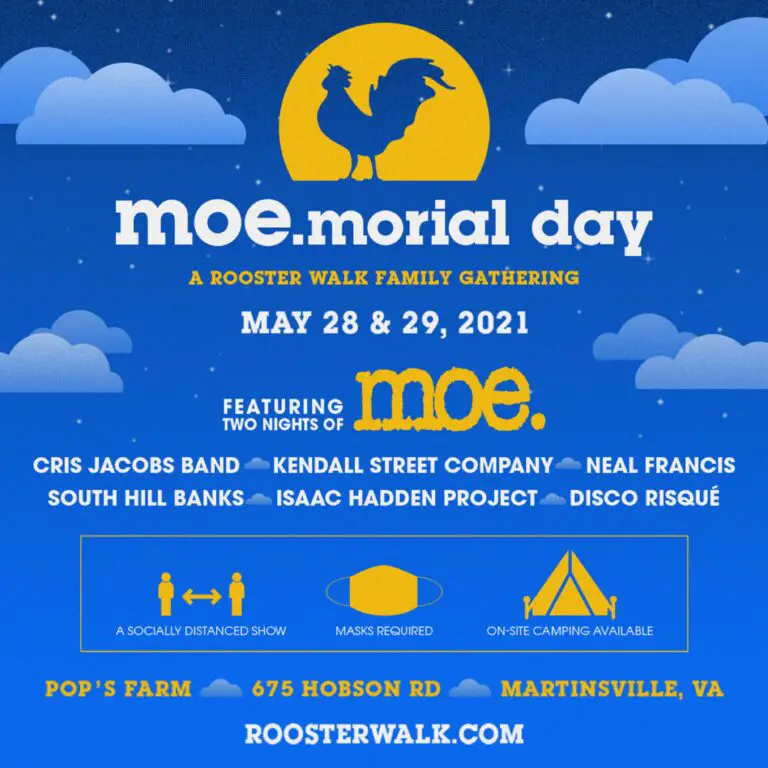 Finally, moe. will perform at Showtime at the Drive-In in Frederick, MD. Tickets for all shows are on sale Friday, April 9 at 10AM at moe.org. Memorial Day weekend tickets are also available here.
moe. Summer Tour 2021 dates
May 27 – Maggie Valley Festival Grounds – Maggie Valley, NC
May 28 & 29 – moe.morial Day: A Rooster Walk Family Gathering – Pop's Farm – Martinsville, VA
June 18 & 19 – Showtime at the Drive-In – Frederick, MD