To support the #SaveOurStages foundation during the pandemic, artist Phil Robinson today releases a video for his song "Transcendental Cowboy" from the renowned The Bitter End venue in New York City.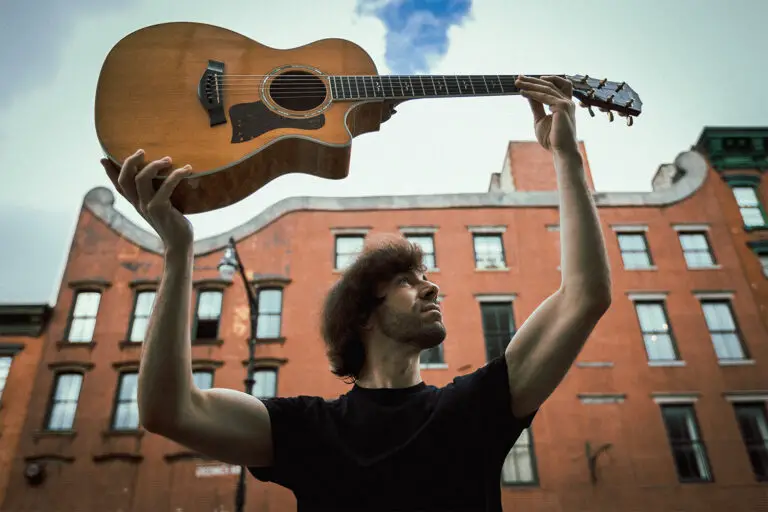 Robinson's live performance is another in his efforts to fundraise for live music venues that have suffered astronomically throughout the pandemic. In September 2020, he created, hosted, and performed in the "Save The Bitter End!" livestream fundraiser. It ended up raising over $24,000 towards The Bitter End's $100,000 GoFundMe campaign, and ensured the venue's April 9, 2021 reopening. 
In addition to his venue fundraising efforts, Phil Robinson has organized and performed livestream events that benefit the NAACP Legal Defense Fund, local food banks, and more.
"Transcendental Cowboy (Acoustic)" is out March 31st via Phil's label Roomful Of Sky. His debut album Through the Middle is set for release later in 2021. His soulful rock music is a balm for the struggles of the pandemic, garnering comparisons to Cat Stevens and Bruce Springsteen.
Robinson shares: "'Transcendental Cowboy' is usually my encore song – it gives audiences the chance to yell at the top of their lungs, so it's always a lot of fun to play live! I thought it'd be a great fit for the #SaveOurStages campaign because it highlights that LIVE engagement between audience and performer that we all live for. Performing the song in an empty venue as I do in this benefit video highlights exactly what's been missing this past year and what we hope to get back once the pandemic's over and our music venues can hopefully re-open."