Syracuse's Vaporeyes has released the video for "Donye Wump," off their recently released album Cantrips. Having premiered on Friday, March 19th, the video was shot in the Salt City, as well as in and around band practice spaces.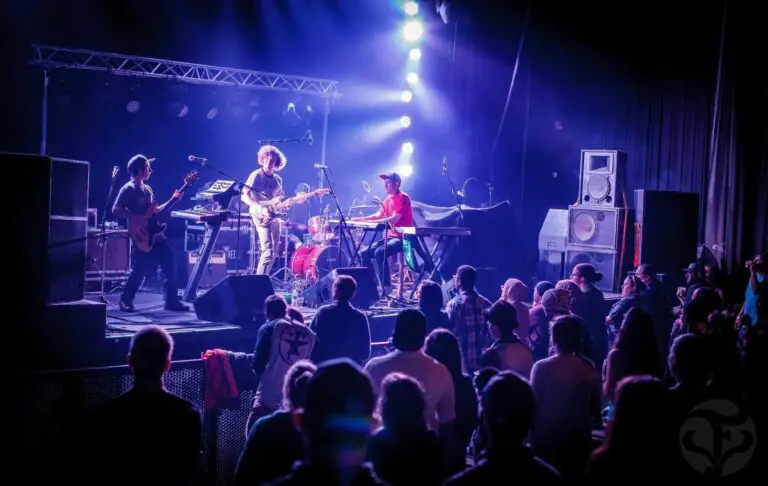 With a goal of creating a video that their fans and others used to their shenanigans wouldn't expect, band member Jonas Reddy-Nicholson, shared insight on the video:
We had an idea of a conflict happening in this video. The lyrics I wrote very much came from a place of inner conflict, wanting change, and "killing the past," so Shannon (bass) wanted to play with the conflict idea as much as possible. But we kept the fight between ourselves and our "other" selves, or inner demons in the video so people didn't think it was some statement or something. It's not. We just had fun with it. The name of the song actually has nothing to do with anything. Sometimes we just really try to blur the line between goofy and serious/heartfelt. 

Jonas Reddy-Nicholson
"Donye Wump" was directed by Thomas Calandra of Synthesis Films (also a member of metal band Bleak), with Director of Photography Mark Kelley, both of whom entertained the band's wacky ideas and kept Vaporeyes on track to finish the shoot in four days.
When we came to them with the idea of a fight scene VS ourselves for the end of the song, we thought they would turn it down. But not only were they into it and knew how to make it work, they had some ideas of their own. Thomas asked how we felt about drawing inspiration from the goofy gang fight in Stanley Kubrick's "A Clockwork Orange."

We were into it, so we all sat on the couch and watched the fight together the day before the fight scene shoot. We are so glad they were into the fight, and they really did a great job. That's even Thomas getting the glass broken on his head in the beginning, per his insistence. (Movie prop bottle, don't worry). 

Jonas Reddy-Nicholson
Vaporeyes recently made it to the Elite 8 of NYS Music's March Madness. Check out more on them here and watch the video for "Donye Wump" below.