CBGB wasn't the only club/scene to birth a new musical genre in the low-rent, dirty and deliciously dangerous Downtown NYC of the mid- to late-1970s.  Alongside the wannabe punks, there were a slew of fiercely talented young jazz immigrants from St. Louis, Chicago and beyond who worked to make free jazz even freer than Coleman and Coltrane. They plied their exploratory path not at traditional clubs but a series of short-lived, musician-led NYC loft scene like Coltrane drummer Rashid Ali's Studio 77, Studio We, The Ladies' Fort and, most notably, Studio RivBea, founded by saxman Sam Rivers and his wife Bea. 
New York's so-called Loft Jazz scene would launch the careers of many luminaries who would define jazz's more creative edge in the post-Coltrane era. These included Muhal Richard Abrams, Anthony Braxton, Henry Threadgill, David Murray, Arthur Blythe, Butch Morris, Lester Bowie, Oliver Lake and Julius Hemphill to name but a few.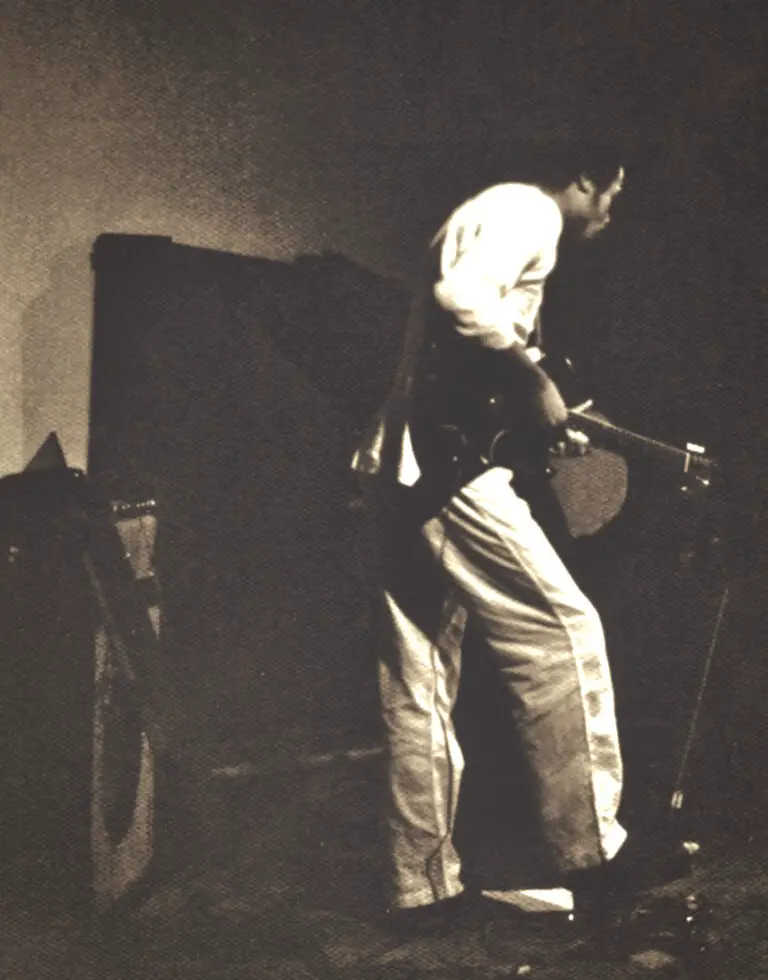 Their music was technically accomplished, exploratory, impulsive, spiritual and often politically-minded. It could flow from angry and dissonant to heavenly melodic, all in the space of a few bars. It had elements of jazz, modern classical, folk, world music and more. It also utilized instruments not often associated with jazz, like the oboe and cello. The intimacy of the scene led to much cross pollination among the players. This is something reflected in a bold new release from the archives of Michael Gregory Jackson, a versatile innovator and guitarists' guitarist who first came to light in the scene.
One look at the list of progressive jazz guitar all-stars who have named Michael Gregory Jackson as an influence demonstrates the continued resonance and relevance of his four-decades of exceptionally creative music-making. 
"Michael Gregory Jackson has long been one of my favorite musicians," said Pat Metheny. "I always considered him one of the most significantly original guitars of our generation, with his own distinctive sound and point of view."
Bill Frisell adds: "I first heard Michael Gregory Jackson in 1975 when I moved to Boston. He blew my mind and influenced me a lot. I believe he's one of the unsung innovators."
Frequency Equilibrium Koan is an authentic document of the without-a-net creativity and exhuberance of no-hold-barred this era. It is a performance of four lengthy compositions recorded by Jackson on his trusty Sony cassette machine in 1977 at The Ladies' Fort. It finds the then 23-year-old guitarist leading a quartet featuring saxophonist Julius Hemphill, drummer Pheeroan akLaff and cellist Abdul Wadud.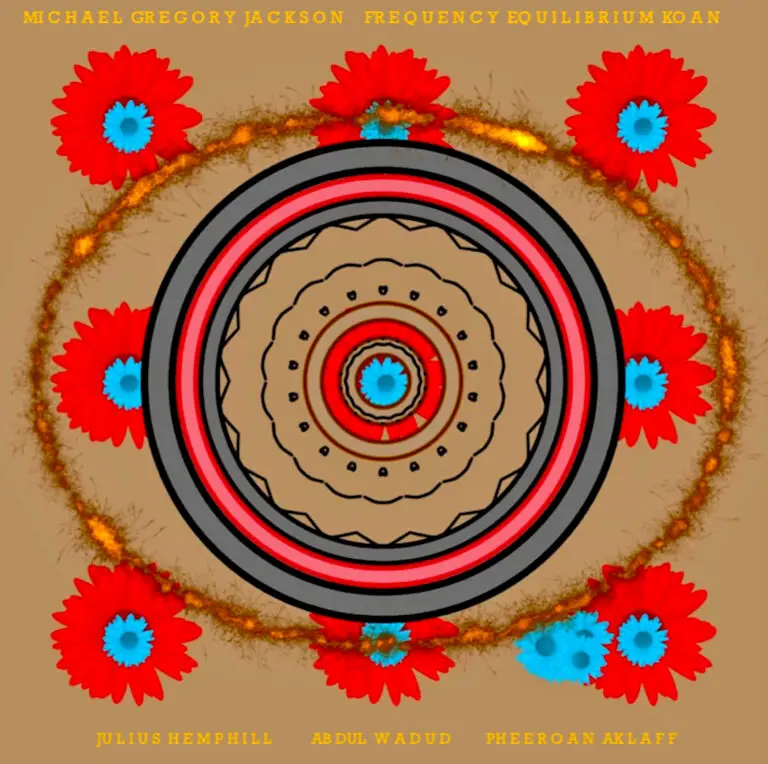 Hemphill was one of the true giants of the era, perhaps best known for his work with the World Saxophone Quartet alongside Oliver Lake, who helped launch Jackson's career in a quartet which also included akLaff. 
A little like Hendrix before him, cellist Wadud literally reinvented his instrument for a new musical genre. With furious plucking, bowing and percussives, it became a tool of jazz that would skirt the territory between groove-keeping acoustic bass, a soaring solo instrument and drum. Wadud and Hemphill were frequent collaborators. One of their best performances together is on "Hard Blues," from Hemphill's 1975 album Coon Bid'ness.
Jackson's new/old album kicks off with the nine-plus minute title track. After a fragmentary head, the piece moves into improvisation, with Hemphill coming to the fore with a long forceful tenor solo. At times, the improvisation becomes collective, a kind of outré New Orleans ragtime.  Jackson's bag of tricks is on full display here – volume swells, detuned swooshery, bleeps, slides and long tricky melodic lines, a blend of Cubist post-bebop and twelve-tone classical. Wadud plucks and bows away, creating both rhythmic pulse and solo lines that dance off his partners' musical conversation. 
The next track, "Heart and Center," is a radical extension of what would become the title offering for Jackson's wonderfully diversified 1979 album of the same name. This is as straight-ahead as this album gets, with Hemphill again out of the gate on a solo charge. Jackson leads the way with choppy irregular chording that provides a rich harmonic backdrop for Hemphill and his own soloing. Again, the flavor here is improvisation that is collective, with lots of call-and-response. As usual, akLaff keeps it all moving, with jungle like tom tom heavy percussion. 
"Clarity 3" is the most challenging listening experience in the set. It begins with akLaff's circular swirl of percussion, which leads to a solo spotlight for Wadud.   With Hemphill and Jackson's entry, the music comes to a fast boil then overflows.  It's jazz roller coaster, with the instruments almost seeming to merge into one howl at times.  In the last minute, Jackson finds and rides a broad chord that sounds like a car horn, together with Wadud's cello groans.  The album ends on a mellow tone with "A Meditation."  Hemphill sits this one out and Jackson forsakes his trusty 1961 Gibson SG for a bamboo flute.  It's a wind down of chill temple bells and malleted cymbals, bowed cello and modal flute melody, an East Asian-flavored sunset brought to the dark and dirty Downtown NYC of the 1970s.
In the liner notes to the album, guitar master Bill Frisell observes:
These guys are all heroes of mine. I've learned so much and am still learning from all of them. To hear them all together like this is a real gift. What a combo!  I can't believe this happened more than 40 years ago. It sounds like the future. I'm so thankful the tape was running to document this extraordinary moment.
Like many good things in New York City, the loft jazz scene was killed by the rising rents that came with gentrification. For more detail on this vibrant scene, read Michael Heller's Loft Jazz: Improvising New York in the 1970s.  For a great sampling of the musicians and the scene, check out Wildflowers: The New York Loft Jazz Sessions.  This five album/three CD set captures edge-pushing performances by many of loft jazz's leading lights over nine days at Studio RivBea in May 1976. For more about Jackson, see our review of his jazz suite for Nelson Mandela, Change or purchase the album on Bandcamp
Key Tracks:  Heart and Center, Frequency Equilibrium Koan