Caffe Lena in Saratoga Springs will celebrate the life of Matt McCabe, owner of Saratoga Guitar and former Commissioner of Finance. The memorial will be livestreamed on Saturday. February 20th at 7pm.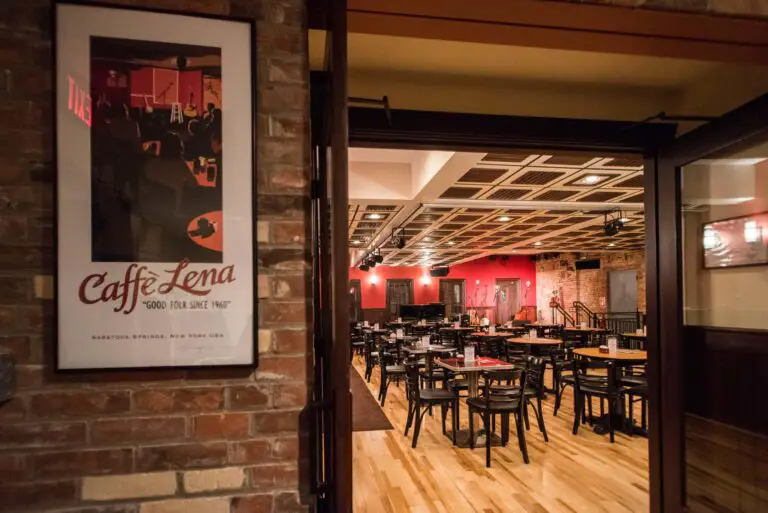 The event will be hosted by McCabe's friend and fellow musician Rick Bolton. The online tribute will feature stories and musical performances by some of the community members who found McCabe's shop to be a place of support and inspiration. The performances have been prerecorded and include: Leigh Gibson of the Gibson Brothers, Kate Taylor, Dan Berggren, Mark Tolstrup, Chuck Lamb, John Kribs, Michael Eck, Brian Melick, Ria Curley, Angelina Valente, Pete Pashoukas and many more.
Matt McCabe was an example of how a small business can have a huge impact. His goal was to raise the quality of life for everyone. That is why we're celebrating him. He gave away instruments for fundraising raffles, he gave steep discounts to those in need, and he donated performances to make life a little brighter.

 Sarah Craig, Caffe Lena Executive Director
Caffe Lena is a historic music venue located on downtown Saratoga Springs, opening up back in 1960. The café has seen a number of legendary act take it's stage, from the likes of Bob Dylan in 1961 to recently Sawyer Fredricks in 2014. The Library of Congress has recognized Caffe Lena as "An American Treasure"; as well as being recognized by The Grammy Foundation for important contributions to the development of American music.
The Matt McCabe memorial will be streamed for free on all Caffe Lena social media channels. More information can be found at www.caffelena.org