New York City-based Finnish singer, Petra Jasmiina, releases new love song, "YCHM", just in time for Valentines Day. The new single follows her debut EP Cyget which released in 2019.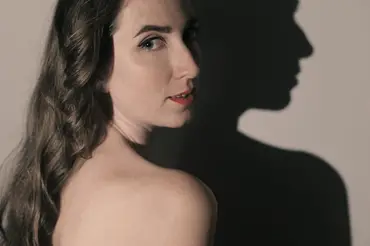 Born in Helsinki, Finland; Jasmiina moved to New York City at the age of 25 after years of travelling to pursue a music career. Jasmiina comments on her risky move to New York City saying:
Now that I think of it, it's the craziest thing I've ever done. I had no job, no apartment and knew no-one in the city.

Petra Jasmiina, Musician
Jasmiina has always had a deep love for music, consistently writing songs since the age of nine. After making her way around the local New York City scene and gaining recognition, including a stint at the Writer's Room Songwriter Series, Jasmiina released her acclaimed debut EP, Cygnet.
Jasmiina's is well known for her fresh, unique indie pop sound and witty lyricism. Much of Jasmiina's music follow in the steps her indie pop idols such as Ellie Goulding, Taylor Swift, and Halsey. Through the success of her debut EP, Jasmiina has since blossomed into a bright new artist in the New York indie scene, and has opened doors to legendary music venues such as Pete's Candy Store and Pianos.
Floating over synth heavy production with ease, Jasmiina delivers her beautiful upper register combined with uniquely catchy vocal melodies. The track is a collaboration with Vietnamese-American electropop producer Wind Meets West and tells the story of rising above a bad break-up and learning to love being on your own. The fun, sassy energy of the track warrants it own dance party. The song embodies a message of self love as well as a celebration of being single.
YCHM is now available for pre-order here.