On Thursday, April 16, Finland's Nightwish will be performing in Buffalo, NY for the very first time at Town Ballroom, located at 681 Main St in downtown Buffalo. The Finnish symphonic metal band has toured the globe several times over and released eight full length albums, the most recent of which is entitled Endless Forms Most Beautiful. It's a long epic release named after a quote by Charles Darwin and is based on the wonders of life, as well as making choices based on science and reason. It's also the driving force behind their current world tour, which just kicked off in New York City on April 10.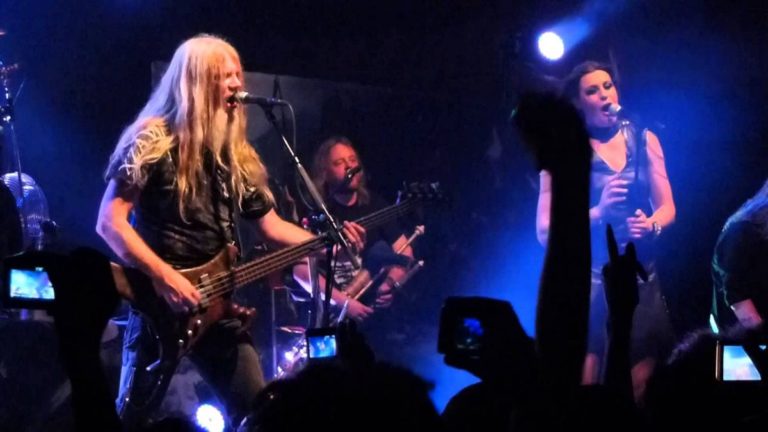 Nightwish will be making their first trip to Buffalo during a very interesting time in their career. They've just recently brought Floor Jansen into the group for lead vocals. Some might remember her from her long career with Dutch symphonic metal group, After Forever. This makes Floor, Nightwish's third female vocalist since the forming of the band, and the general consensus so far is that she's proven herself to be a very worthy successor of Tarja Turenen and Anette Olzon. Nightwish is also being joined by Wintersun drummer, Kai Hahto for the foreseeable future, after their longtime drummer and friend Jukka Nevalainen decided to step down recently due to chronic insomnia. Furthermore, Troy Donockley is permanently adding his Celtic instrumentation to the band's already enchanting orchestral sound, which is bound to treat every audience they play to on this tour to an even more unique experience.
One of the highlights on Endless Forms Most Beautiful is the 24 minute closing track, 'The Greatest Show on Earth', and rumors are flying that those in attendance at Town Ballroom this Thursday will be hearing that very long, very impressive epic in the latter portion of the setlist. Longtime fans are hopeful that they'll be hearing some of Nightwish's older material at the show, and according to online sources, select tracks from Oceanborn, Wishmaster, Century Child and Once will be resurrected for this tour.
So, whether you've only recently been introduced to Nightwish, or you're a longtime listener, given the group's sterling reputation for live performances, it seems fair to say that no one will be leaving this show disappointed. Even if you've never heard music like this before and you want to try something different, most fans of music in general can find something they appreciate in the music of Nightwish. Their songs are captivating, theatrical, symphonic, passionate and honest. We sincerely hope to see you there for what is bound to be a breathtaking event, the likes of which Buffalo has never experienced!
"I do believe only innocence can save the world." – Tuomas Holopainen (Nightwish founder, composer and lyricist)