Chick Corea, a legend behind the keys, who fused jazz piano with numerous styles of music, has died. He was an innovator of jazz-rock fusion in the 1970s. Corea died at his home in Tampa, FL on Tuesday at the age of 79.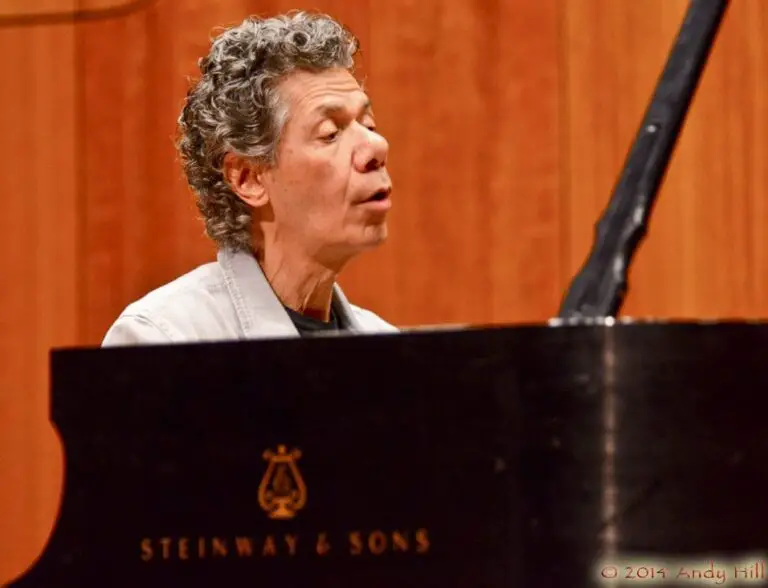 Best known for playing acoustic piano, Corea had a crispness to his sound, one that was easily identifiable, regardless of the genre. Whether he played classical, jazz, Latin or funk, Corea broke new ground throughout his career, especially with Return to Forever, his best-known band.
Corea played with Miles Davis and Herbie Hancock, met Stevie Wonder in the early 1970s at The Bitter End in New York City, and recorded an album with banjo virtuoso Bela Fleck, a testament to his dexterity as a musician. Additionally, Chick would use the strings inside the piano as a percussion instrument, influenced from his early years playing drums as a child. Corea also collaborated with Gary Burton, Pat Metheny, Al Di Meola, Christian McBride, a small sampling of an extensive list of musical peers.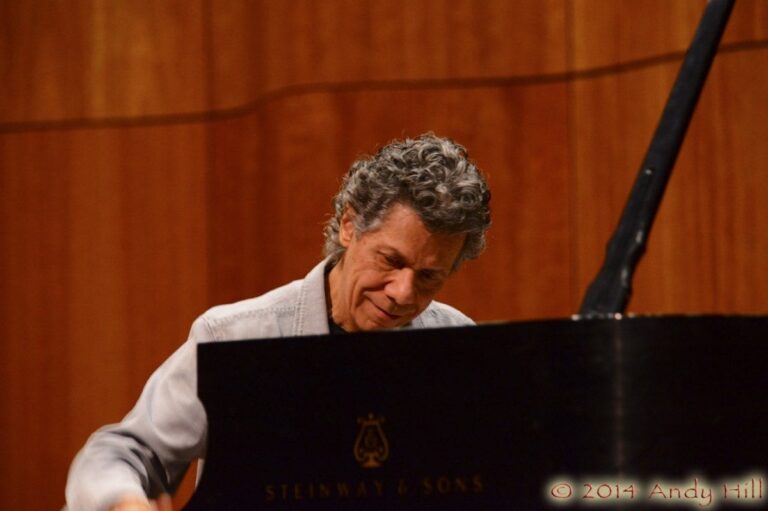 Chick Corea wrote "Spain," "500 Miles High," "La Fiesta," "Armando's Rhumba" and "Windows," all of which have become jazz standards. Corea was nominated for 60 Grammy Awards, taking home 23 over the course of his career.
Born Armando Anthony "Chick" Corea on June 12, 1941 in Chelsea, MA, he was introduced to piano by his father, a jazz trumpeter. In high school he performed in New York City, before attending music school at Columbia University and Juilliard, both of which he stayed at for only a short time. Corea remained in NYC to begin his music career.
Corea lived in Cambria Heights, Queens at 114-73 227th Street, and can be found on The Queens Jazz Trail Map, which was created as a part of Flushing Town Hall's Queens Jazz Trail Tour.
Corea's technical facility on the piano was unparalleled and astonishing. He played together with other greats like Cab Calloway, Mongo Santamaria, Willie Bobo, Blue Mitchell, Herbie Mann, and Stan Getz, and he recorded with Donald Byrd and Dizzy Gillespie.
In 1967 he accompanied Sarah Vaughan with Miroslav Vitous and drummer Roy Hanes and in 1968 replaced pianist Herbie Hancock to play in The Miles Davis Band with bassist Ron Carter, saxophonist Wayne Shorter, and drummer Tony Williams — one of the best jazz ensembles of all time. He can be heard on Miles Davis' iconic album "Bitches Brew."
He formed Return To Forever and The Elektric Band, two groups that were on the cutting edge of the jazz fusion era that performed some intricate and memorable music. Corea was one of jazz's great pioneers, helping to establish the synthesizer in fusion jazz. He received the NEA's Jazz Master endowment in 2006.
The family of Chick Corea shared the following statement on his Facebook page:
It is with great sadness we announce that on February 9th, Chick Corea passed away at the age of 79, from a rare form of cancer which was only discovered very recently.
Throughout his life and career, Chick relished in the freedom and the fun to be had in creating something new, and in playing the games that artists do.
He was a beloved husband, father and grandfather, and a great mentor and friend to so many. Through his body of work and the decades he spent touring the world, he touched and inspired the lives of millions.
Though he would be the first to say that his music said more than words ever could, he nevertheless had this message for all those he knew and loved, and for all those who loved him:
"I want to thank all of those along my journey who have helped keep the music fires burning bright. It is my hope that those who have an inkling to play, write, perform or otherwise, do so. If not for yourself then for the rest of us. It's not only that the world needs more artists, it's also just a lot of fun. "And to my amazing musician friends who have been like family to me as long as I've known you: It has been a blessing and an honor learning from and playing with all of you. My mission has always been to bring the joy of creating anywhere I could, and to have done so with all the artists that I admire so dearly—this has been the richness of my life."
Chick's family will of course appreciate their privacy during this difficult time of loss.
It's always been my mission to keep the music fires burning bright for myself, my family and friends and people everywhere. It's the reason why I continue to travel and play. I think it helps bring the quality of the environment up a notch – helps remind us who we really are and that life can be creative and therefore pleasurable.

Chick Corea, speaking to JazzWise in 2017
Read a review of Chick Corea's performance at Picotte Recital Hall at the Massry Center for the Arts in April, 2014.