Composer Tyson Davis' commissioned orchestral work, Distances, will be Performed by the Albany Symphony on its Valentine's Weekend "Romantic Brahms" Concert on February 13, 7:30 pm EST.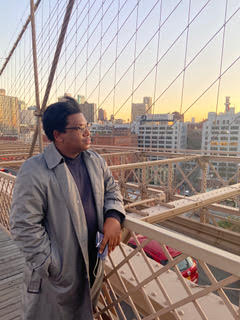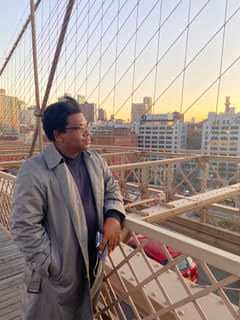 The Albany Symphony will be performing the orchestral work titled Distances by Tyson Davis. This 20-year-old composer has been writing music since age eight and currently attends the Juilliard School of Music. Tyson Davis has composed many pieces for small ensembles and solo instruments. As a child, Davis created works as he learned the piano. The instrument awoke the creativity within him, and he knew that music would be his one and only passionate path. His love for he process of seeing things grow propelled him into the world of composition. 
In addition to Distances, music by composers Sir William Walton and Johannes Brahms will be performed by the Albany Symphony. The event will be streamed live from Universal Preservation Hall in Saratoga Springs. There will be a pre-concert talk at 7:00 pm and a post-concert question and answer session with the artists for season subscribers.
"I am so excited to share this program with our community, featuring three extraordinary composers just starting out on their glorious careers. We are very proud to introduce Tyson Davis and his wonderful new work. He is an immensely gifted composer. In addition, we are thrilled to present a virtually unknown major early work by Johannes Brahms, the original version of his First Serenade, in a version that simply may never have been played or heard before!  And Walton's wildly charming, witty, surreal narrated work, "Facade," is one of my very favorite works from the early 20th Century," said Music Director David Alan Miller. 
The Albany Symphony was founded in 1930 and is now highly acclaimed with many ASCAP and Grammy awards. David Miller, the director for 27 seasons, fostered a community of diverse musical compositions. With numerous education programs, the Albany Symphony empowers youth to tackle issues of diversity and self-expression through songwriting, improvisation, and teamwork.
The 2020-2021 season continues through the American Music Festival in June. Concerts will be live and virtual, with the ability to purchase access online or by calling the Albany Symphony Box Office at 518-694-3300. Subscribers are also invited to attend a pre-concert chat and a post-concert, real-time "talk-back" session with guest composers, soloists, and Maestro Miller.