New York capital region Rock-trio, Son Of A Gun, is on the run with the release of their second EP, Turn To Dust, to be released Friday, Feb. 12.
While the band probably isn't smuggling shine in their petina post-war Buick Roadmaster down the Hudson Valley, their stone-cold rock jams will take you on a wild ride. The proof: Turn To Dust corrodes Son Of A Gun and their Rock and Roll sheen with a wild-side, proving more raw than their former effort.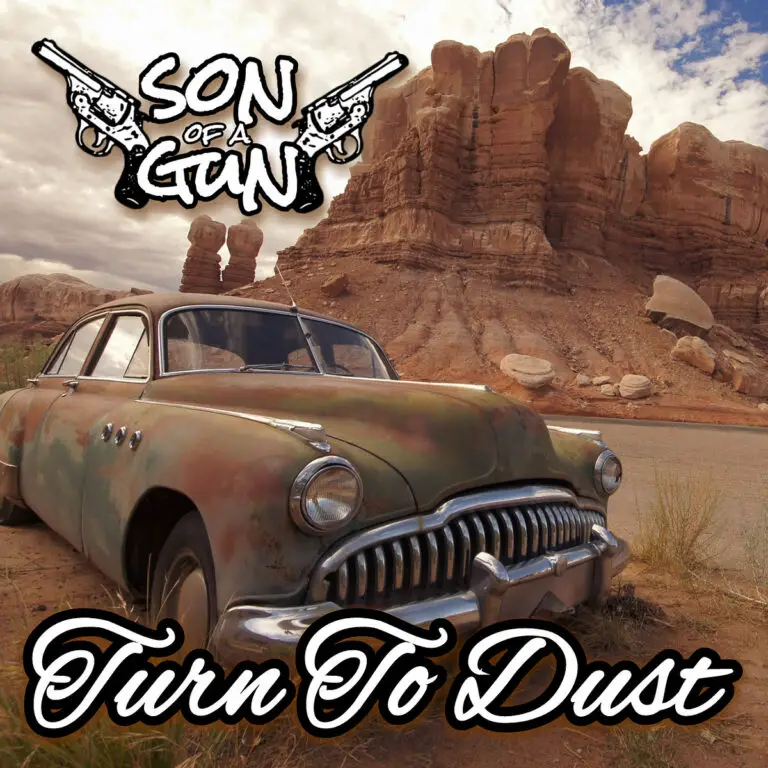 The title track to this EP, "Turn To Dust," kicks up a washy hi-hat drum intro, instantaneously energising the band. The pages turn, like a storyline from their lyrics to musical motifs. The textured drum beat tightens up for the band's versus and solo, but remains the driving constant. Son Of A Gun, leaves us trailing behind, right on their coattails. They throw you into a groove immediately, fronting as that under-assuming opener you never saw coming.
Their concise burst of talent, in the forum of yearly releases keeps us intrigued. Their familiar tones reminisce of The Black Keys "Tighten Up" on tracks like "Watch and Wait," yet keep you dancing with the song's moving bass-lines. The solos scream, each and every time.
Turn To Dust will feature their hip lick "Find the Seam," as featured live at Albany's Low Beat in Dec. 2019. These guys have claimed their spot in New York's Rock arena. They are fuelled to roll through energising live performances as their fanbase multiplies, and venues re-open. As the band burst at the seams, hang on for the ride.
Son Of A Gun formed late 2018 "bringing a jam sensibility to straight-ahead Rock & Roll." Their 2020 self-titled debut aids to classic rock fans with a stout major chord mentality. Gritty guitars and loose-mix drums keep a humble garage-rock edge and live feel. The trio has a hearty sound that could fit the bill on any headline stage. Their tracks soar like a hand in the wind as you cruise down the HRE – a floating momentum that kicks off with momentum solos on "Down The Highway."
"…the band's musicality and their compositions were tight and developed. They were songs that you could certainly rock out to. What was interesting was that their sound didn't specifically fit into any musical genre. Sometimes it would sound more like Pearl Jam (heard through the vocals of "Winds of Change"), or you could hear the country-rock vibe of "Hope & Heartache." Listening to both "Down the Highway" and "Call of Days Past," you can tell that it centered around blues-rock, even including little hints of "Call Me the Breeze" in the guitar & bass riffs and hearing the vocals one could listen from Sly Fox and The Hustlers."

– Amy Modesti on Radioradiox
Check out Son Of A Gun on their Website and Facebook.