Alternative rock station WEQX 102.7 FM and Old Mill Road Media collaborated to create their new radio show, CLEAN Jams hosted by Benjamin Lerner.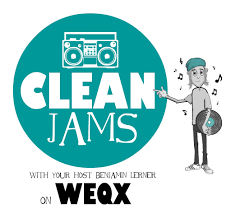 The hour-long show covers topics surrounding Rap, Hip-Hop, and recovery. The program broadcasts on WEQX every Thursday night at 11 p.m. since it aired on Jan. 28. With recovery being one of the central matters of the show, each episode has a guest interview with artists, health professionals, politicians, lawyers, and others to discuss addiction and sobriety.
CLEAN Jams host Benjamin Lerner is a composer, writer, classical pianist, and advocate for recovery from Vermont. His great-grandfather, Irving Berlin, was a composer, and is the creative behind White Christmas and God Bless America. Lerner's sobriety began on June 13, 2016, and inspired his column, CLEAN, which gets published in the Vermont News Guide weekly. In February 2020, he released his debut album also named CLEAN, which shared his story of dealing with addiction and recovery. The album was claimed as one of the Best Vermont albums in 2020.
Along with listeners from Vermont, New Hampshire, and Western Massachusetts; residents from New York State can tune in as well. WEQX 102.7 FM is located in Vermont, however, it reaches the airwaves of Albany, Troy, Schenectady, Saratoga Springs, Glen Falls, and Lake George.